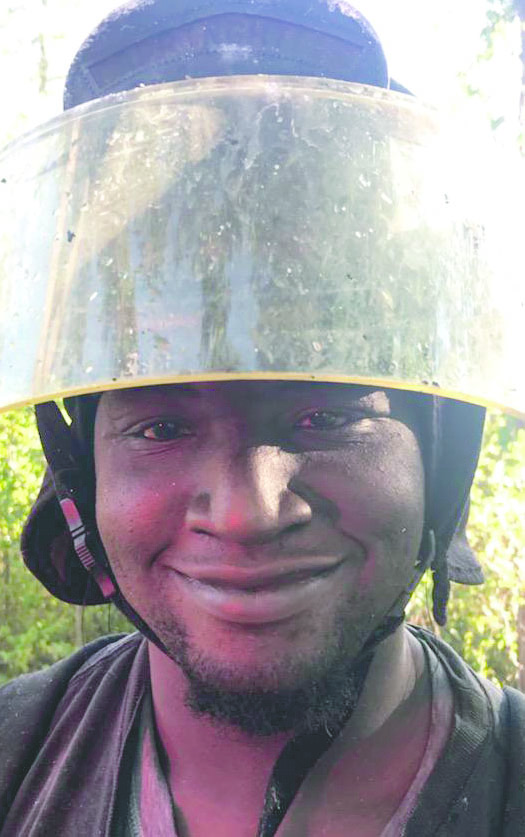 MARIA GONZALEZ
Special to the Minden Press-Herald
SHONGALOO – There were some very happy dog owners in Shongaloo Monday afternoon, after firefighters saved both of their dogs from a blazing house fire.
Around 2:30pm. the Springhill Fire Department was called out to assist the Shongaloo Fire Department with a structure fire, and among the men reporting was Springhill Fire Driver Carrington Rankin.
According to SFD Chief Billy Rasberry Jr., Rankin was performing fire suppression when he located the first dog, an extremely friendly pit bull by the name of Dixie, and with the help of fellow firefighters pulled her to safety.
Upon continuing the fire suppression he located the second dog, Guss, hiding inside the clothes dryer.
The owners took both dogs to McMahen's Veterinary Hospital where, after careful examination, it was determined that both the dogs were "just fine".
Fireman Rankin has been donned a hero by the community.
Justin Thomas of Lumberjack Rescue, a local non-profit organization dedicated to saving the lives of abused and abandoned animals in this area, made one of several Facebook posts saying, "We are so proud of our Springhill and Shongaloo Fire Departments. Those who saved the lives of these two sweet dogs today. I really have no words."