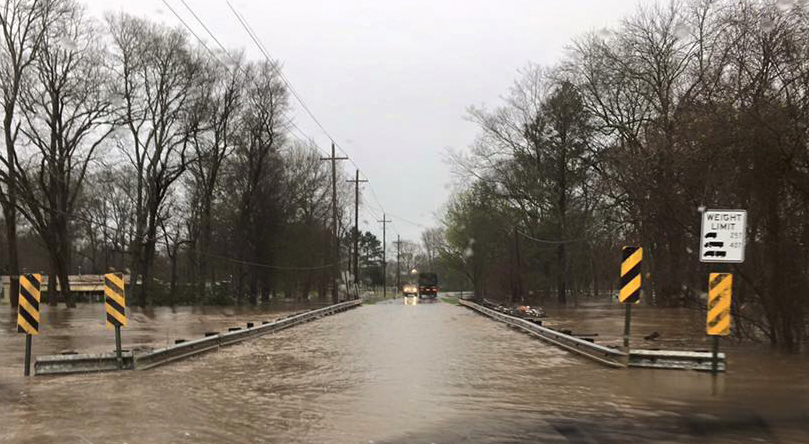 BATON ROUGE — Louisiana's transportation secretary says recent flooding from storms that struck earlier this month caused up to $20 million in road and bridge damage.
The Advocate reports Shawn Wilson described the damage Tuesday in a House budget hearing, saying 455 roads and bridges were closed during the
worst flooding. He said 60 or so roads and bridges remained off-limits this week.
North Louisiana experienced more bridge damage while south Louisiana saw mostly road problems.
Wilson says bridges known to be in a weakened condition before the storms got the first attention after weather conditions improved. He says interstates also received early attention because of the traffic volume they handle.
The repairs will be jointly financed between the state and federal governments. Wilson says Louisiana has the dollars for its share.