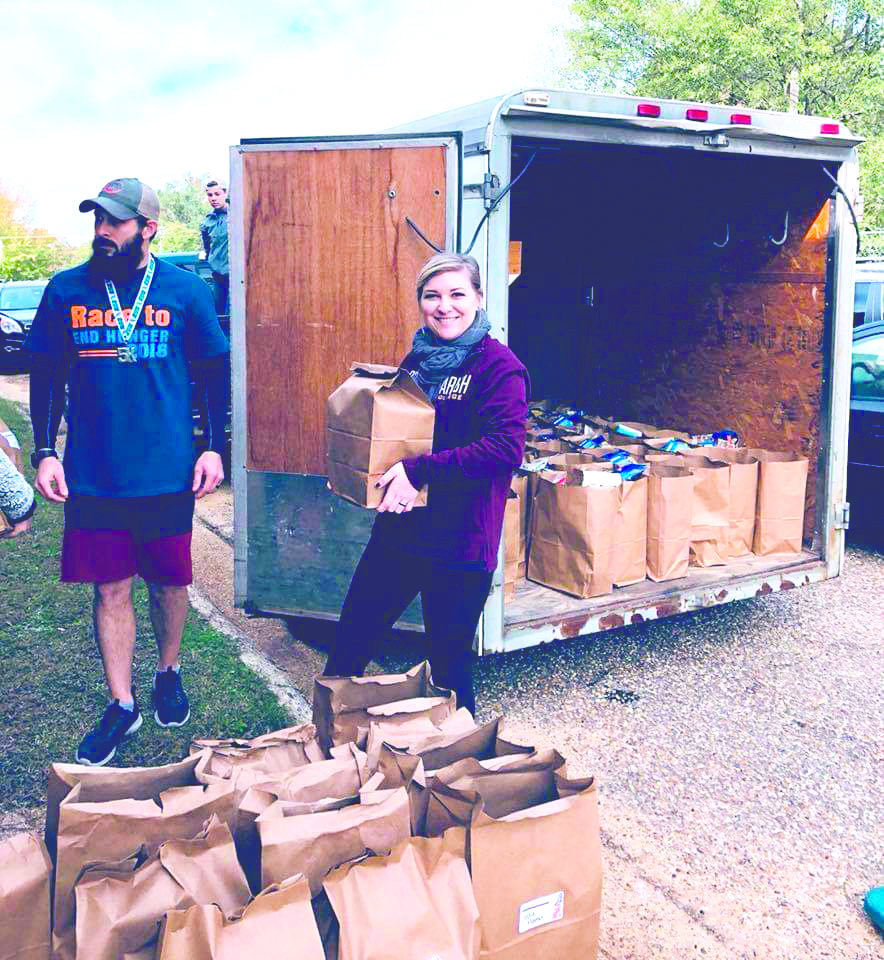 Joe Leblanc Food Pantry has been consistently helping people in need for 11 years. This holiday season will be no different.
"We provide monthly and emergency food assistance for people that live below the poverty guidelines," director Jessica Lewis explained, "It's income based. People that apply for food assistance for us have to provide proof of income and id and they have to live in Webster Parish."
Once a person is registered with the pantry, they're registered for the next year. The pantry provides distribution the third Saturday of every month. Registered individuals receive dry goods, a frozen meat and some produce. The amount of food they receive is dependent on the number of people in their household .
JLFP is serving just over 600 families which equals about 1400 individuals in Webster Parish. They are also providing their Feed a Family program for the sixth year.
"For Thanksgiving and for Christmas we do Feed a Family it's a program where anybody in the community can sponsor a holiday meal for a client," Lewis said, "The family receives everything from turkey to the dessert. They have to cook it but it's everything they would need to prepare a holiday meal."
Individuals in the food program receive this in addition to the monthly food they receive from the pantry.
"For people that are looking for help, if they have not signed up with us, there is still plenty of time to sign up for Christmas," Lewis said.
The pantry will also host Kids Night December 7 and 13. This is an event they hold every holiday season. Parents would need to sign their kids up ahead of time.
"It's ideally for kids 4 years old and up. Parents bring their kids and kind of watch. The kids come and we teach them about what we do at the pantry. They pack their own bag for Christmas and we do a craft with them. We feed them dinner also," Lewis explained.
The Hunger 5K Run is the biggest event the pantry has every year. It was held Saturday at 8:30. At 9 they began Thanksgiving distribution. 74 runners participated in the event.
"This was definitely a successful fundraiser for the pantry and we appreciate all of our sponsors, runners and volunteers. Webster Jr. High won our spirit stick award and we will make that presentation to the school after Thanksgiving break," Lewis said of the run.
Thanksgiving distribution was held at the same time as the run.
"We hit our Feed a Family goal for Thanksgiving with the help of sponsorships from 68 different families, businesses and civic organizations like Minden Evening Lions Club and Minden Junior Service League just to name a few," Lewis said.
The pantry provided monthly assistance plus a full Thanksgiving meal to 607 households. They were able to provide those families with 1300 bags of food.
"One thing I'm most excited about is that 6 different denominations in Minden came together to help us pull off both the race and distribution this year," Lewis said.
A quilt raffle was also held. The raffle winner was Russell Shine. The quilt was donated by Mrs. Allie Whorton and raised $260 which provided 10 meals through the Feed a Family program.
The pantry is a ministry of the Christian Church at Minden. They are located on Constable Street at the former Northwest Louisiana Technical College building. The pantry is open Tuesday through Friday from 9:00 am to 2:30 pm.