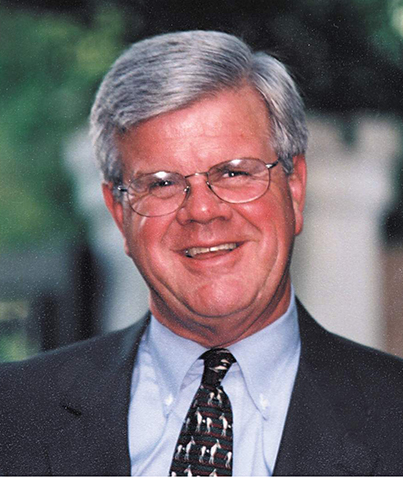 First serving as a state senator, now serving as a Public Service Commissioner, Foster Campbell, D-Elm Grove, has been selected by Gov.-elect John Bel Edwards to serve as chair of the Fiscal Matters Committee, along with Sharon Robinson, former inspector general and assistant legislative auditor.
The Fiscal Matters Committee is tasked with finding ways to eliminate budget deficit, funding secondary and higher education and improving access to healthcare in the state.
"Bobby Jindal increased the budget, robbing Peter to pay Paul," he said. "We're in a hell of a mess. We're going to look at it from all perspectives. We're going to look at the exemptions people are getting, if these exemptions are valid, how long they've been on the books and if these exemptions still produce jobs."
He says they will look at places to cut and/or consolidate state services, but he won't know anything until the committee meets and gets the full scope of the budget crisis.
"We're going to start looking at it Tuesday," he said. "We're asking all the fiscal experts to come in Tuesday and explain to us where the budget is. We don't know. We know what Jindal says it is, that we have a big deficit. It might be bigger than he's saying. I don't know that, but we're going to ask our experts from the House, from the Senate and from the Fiscal Office to come over there and tell us where we really are. We want to find out the truth."
Although there may be no magic fixes in the next fiscal year, Campbell says they will have a pretty good idea how to move forward by then.
"It's a multi-faceted deal; it will take a while," he said. "But you have to start off with a plan, and to have any kind of plan, you have to know where you are. You have to know the truth about how much you owe and how much income is coming in. Once you know the facts, then you can start digging yourself out of the hole."
Campbell has also been pushing for an oil and gas processing tax that he says would produce enough money to take care of Louisiana's healthcare, schools and roads and taking care of Louisiana's coastline.
He emphasized that the processing tax is his goal, not necessarily Edwards'.
"This is me talking and not him," he said. "I know this is the way to solve all of our problems. I would like to put on a foreign oil and gas tax. Today, they don't pay any tax. We pay it, and people are producing oil but people in Venezuela who ship it in here, they pay no tax. It's grossly unfair."
The idea is to replace the 1921 state severance tax, which only taxes oil and gas produced in Louisiana. Once that money is collected by the state, the parish governments receive a portion of that money for roads and other things.
He says with a four-percent tax, approximately $4 billion would be raised annually. He would also like to do away with the state income tax, saying that four-percent tax would adequately make up for what's lost in state income tax.
"We would be like Texas, and Florida and Tennessee, the most progressive states in the United States of America," he said. "If it added two or three cents to the pump, it would be miniscule compared to the state income tax. You would have people moving back into Louisiana, people would come to Minden retire. It's a great idea and it would be a tax break for everyone."
Edwards, in a press release, says he's ready to work for all of Louisiana.
"There are only 47 working days between now and Jan. 11," he said. "This team will help me ensure that we are ready to get to work for all Louisianans from day one."