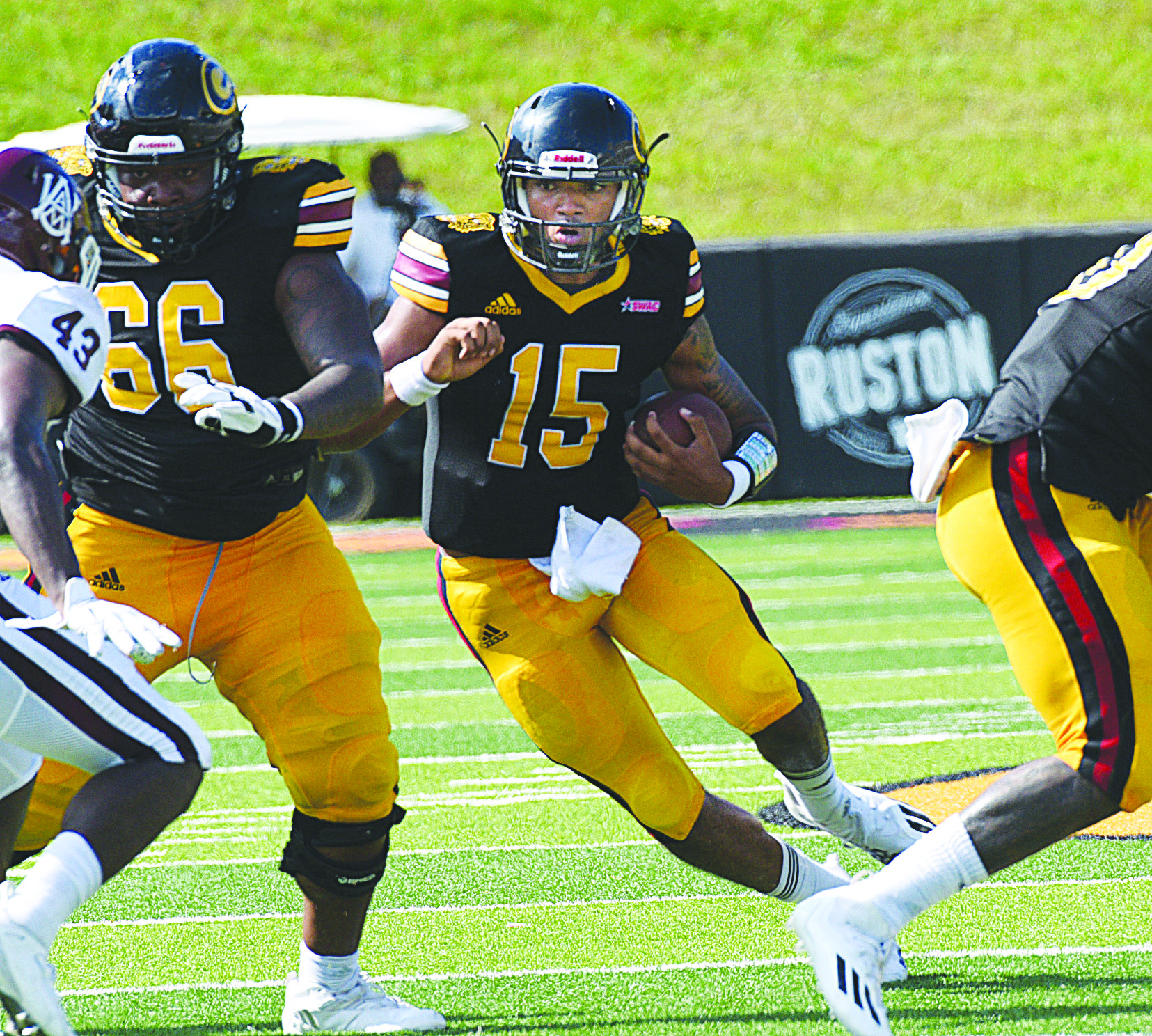 Grambling State turned giant killer last week with a true freshman quarterback leading the Tigers to a win over Alabama A&M, the No. 1 team at that time in Black College Football.
This weekend Grambling (2-3 overall, 1-1 in the Southwestern Athletic Conference), faces a second straight tough test as the Tigers head to Lorman, Mississippi, to take on the Alcorn State Braves (2-2, 1-1 SWAC).
Kickoff is set for 2 p.m. Saturday.
Last week the Tigers turned to Noah Bodden as its third starting quarterback on the young season and GSU's young guy held strong.
"He's a gamer; he's going to be a great one," GSU head coach Broderick Fobbs said about Bodden. "We just gotta keep him upright and keep him healthy and just continue to teach him the things he needs to know."
Fobbs knows his defense will be in for another tough challenge against Alcorn State but hopes his team's effort against Alabama A&M will carry over against the Braves.
"I think they're playing well together," Fobbs said of his defense. "Alabama A&M made their share of mistakes and I'm sure they'll say there are some things they missed, but there are also some things that we missed.
"But at the end of the day, you've got to make people uncomfortable. We call it 'shooting off the dribble.' That's our mentality defensively — try to force people to run off the spot and score off the dribble as opposed to having their feet set and just making consistent throws. We try to be physical and really force people to start looking at our rush as opposed to looking downfield. That's really what it's about. Just making people uncomfortable and making them do things they don't want to do."
He also knows his defense will be challenged by Alcorn State quarterback Felix Harper, who has 991 passing yards (247.8 ypg) and has completed 57.4% of his passes while recording six touchdown passes with two interceptions this season.
Fobbs said strong quarterbacks and competitive play have become part of SWAC football.
"That's what you get in this league," Fobbs said. "I've been in this league for eight years now and when I first got into the SWAC it was competitive at that time, but there were some up and down slopes that you went over as you competed. I'm just so happy for this conference and the jump it's made. When you look at the level of coaching in this league, and playing in this league … it's truly amazing. And that's not to mention the quarterbacks in this league.
"There are some really good quarterbacks in the SWAC. I know everyone talks about Glass and Harper, but there are some other great players in the conference. Every week you're going to play against really good football players and a really good quarterback and really good team and coaching staff. That's what this league has become. It's become a league to be reckoned with in the FCS and I believe it's one of the top two conferences in FCS football."