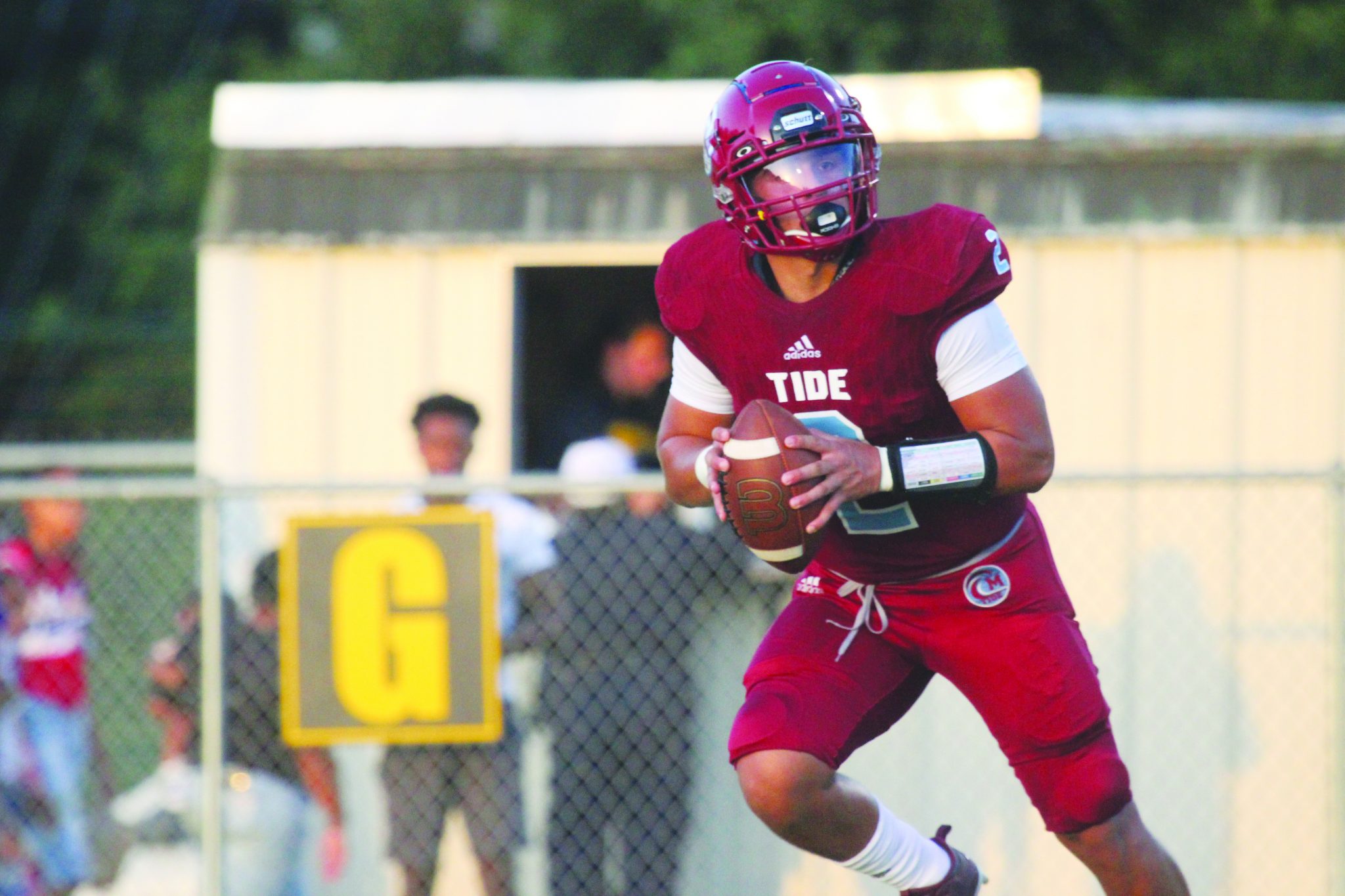 Webster Parish prep football picks up the pace today as teams move into the second half of the season with Minden and North Webster opening district play.
Minden, which stands at 2-3 overall and is coming off a 49-26 loss at Leesville, will open 1-4A play at home as the Crimson Tide plays host to North DeSoto, which stands at 1-4 with its only win being a COVID-19 forfeit victory over Pickering last week.
The Tide defeated the Griffins 34-27 last season and also won 38-14 in 2019 and 35-28 in overtime in 2018.
North DeSoto's last win over the time came in 2017, when the Griffins came out on top 28-7.
Glenbrook, which stands at 3-2 overall and 2-2 in District 1-1A, will continue its initial Louisiana High School Athletic Association season with a contest at Haynesville (4-1 overall, 3-0 in 1-1A).
North Webster is coming off a 34-32 double overtime loss at home last week to Jonesboro and stands at 2-3 overall.
The Knights, who have dropped three straight games, will play host to Bossier, which is coming off a 66-6 win over Montgomery.
North Webster beat Bossier 38-20 last year. The last time Bossier bested the Knights came by the score of 55-14 in 2011.
Lakeside (3-1) remains in non-district play as the Warriors play host to Lincoln Prep (3-2).
The Warriors are coming off a 54-20 win at Beekman Charter last week while Lincoln Prep fell 70-12 at Calvary Baptist.
Lakeside won 54-41 at Lincoln Prep in the last meeting between the teams to open the 2019 season. The last time the Warriors lost to the Panthers came when Lincoln Prep pulled out a 28-22 win at Lakeside in 2016.