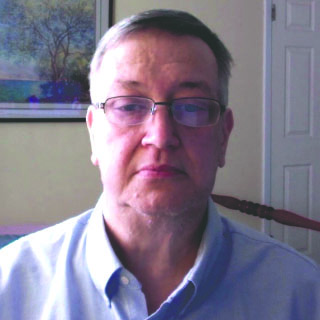 Last week, my article covered the Sheriff's election of 1933. This week I am reaching back to discuss the man who was possibly the first Sheriff of Webster Parish, Gentry William Warren. I wish that I could tell you that he was the first Sheriff, but our history of those years is so very sketchy. The Louisiana Legislature created Webster Parish in February 1871 and the first officials took office in March of that year. In 1871, Louisiana was in the midst of Reconstruction, a time of great political strife. In fact, the parish itself was a political creations designed to increase the number of Republican seats in the legislature. On at least two occasions during the period of Reconstruction, 1868 – 1877, there were two state governments claiming to be in charge of the state. In sum, it would be a confusing process even without the fact that on at least one occasion a fire destroyed all the records of the parish. The actual makeup of the original parish officials of Webster is probably lost forever. This quote from Biographical and Historic Memoirs of Northwest Louisiana, written in 1890, sums up that problem well. "In 1871 the first Police Jury was organized in the old town hall, subsequently burned. D. B. Doyle and Dr. G. J. Wise were members of that jury, and John G. Warren clerk. The records of this period disappeared with the early Reconstructionists, and so no memory at Minden is able to give the names of the precise actors in jury affairs." In honesty, there are some other reasons, beyond faulty memories for the absence of records, but those reasons can be covered in other columns at other times. So today's article will discuss an early sheriff of Webster Parish, but it cannot be said as a certainty that this man was, in fact, the first sheriff of the parish.
The first session of the Webster Parish District Court – then the 18th District – was held on November 6, 1871 with Judge Lynn B. Watkins presiding. The sheriff at that point was Gentry W. Warren, so he will be the first sheriff profiled and perhaps the first sheriff of Webster Parish. Gentry W. "Gent" Warren was born on December 8, 1833 in Limestone County, Alabama, the son of Reuben Key and Elizabeth Beene Warren. By the time of the 1840 Census the family had relocated to Itawamba County, Mississippi. Elizabeth Warren had died and in 1837, Reuben had married her sister, Martha Jane Beene. By 1850, the family had settled in Claiborne Parish in the Gordon community. Reuben Warren took an active part in public affairs and served as both Sheriff of Claiborne Parish and as President of the Claiborne Parish Police Jury. His oldest son, John G. Warren, followed in his father footsteps and became both Sheriff and President of the Police Jury in Claiborne.
When Gent Warren reached manhood he followed in the family tradition of public service becoming a Deputy Clerk of Court by the age of 19. He had also purchased 200 acres of land for a homestead just east of Wiseville (Shongaloo) in what is today Claiborne Parish. He was living at this location in 1861 when the Civil War began.
Gent Warren joined the Claiborne Guards who were mustered into service as Company F of the 2nd Louisiana Infantry. Warren was promoted to the rank of Corporal in July 1861 and served on active duty until April 1862, at which point he was listed as sick in the hospital. In early April his unit had taken part in the bloody battle of Shiloh, but it is not clear if his hospitalization was related to this service. In April 1863, Warren, like many of his contemporaries was granted leave to return home and never returned to Confederate service.
Upon his return to Claiborne Parish, Gentry Warren resumed his civilian life. On August 12, 1863, he married Mary Angeline Cooper, the couple would have four children: Lou Ella Warren, Rueben Warren, Joseph Cooper Warren and John Marshall Warren. At some point after the Civil War, perhaps during the waves of violence that swept Northwest Louisiana in 1868, both Gentry Warren and his brother John relocated into Minden. Gent purchased a home somewhere in the area of the modern intersection of Broadway and the Homer Road and took a job as a clerk in a store. Rueben Warren had been a very prosperous planter and his sons shared in the wealth. In the census of 1870, Gentry Warren as a 37-year old store clerk lists personal property of $2200 and real property of $5500, more than his neighbor Joseph W. Berry, one of the leading merchants of Minden.
After their relocation, the Warren brothers remained heavily involved in local politics. In 1870, Gentry Warren was elected as an alderman for the town of Minden. The next year, his brother John G. Warren was chosen as Mayor of Minden (he was also serving as the Clerk of the Police Jury. Thus it makes sense that when the Governor chose to appoint a Sheriff for the new Webster Parish, he chose Gentry W. Warren, son and brother of Sheriffs and veteran public servant. Without question, we do know that Gentry W. Warren was serving as Webster Parish Sheriff in the Fall of 1871.
How long he served is another matter of question. The Louisiana state election of 1872 was a hard fought contest between the Democrat candidate John McEnerny and the Republican William Pitt Kellogg. After the election, both sides claimed victory and set out to run the state. Only after the infamous Returning Board declared Kellogg the victor and the Federal occupation troops placed him in office was the matter settled. So, it is very likely that at some point in 1872, we in Webster Parish had two men claming to be sheriff. It can be determined that by 1875, when a vacancy allowed Samuel Jackson Harrell to be appointed sheriff, Warren did leave office.
To be Continued…
Webster Parish Historian John Agan's column appears Tuesdays in the Minden Press-Herald