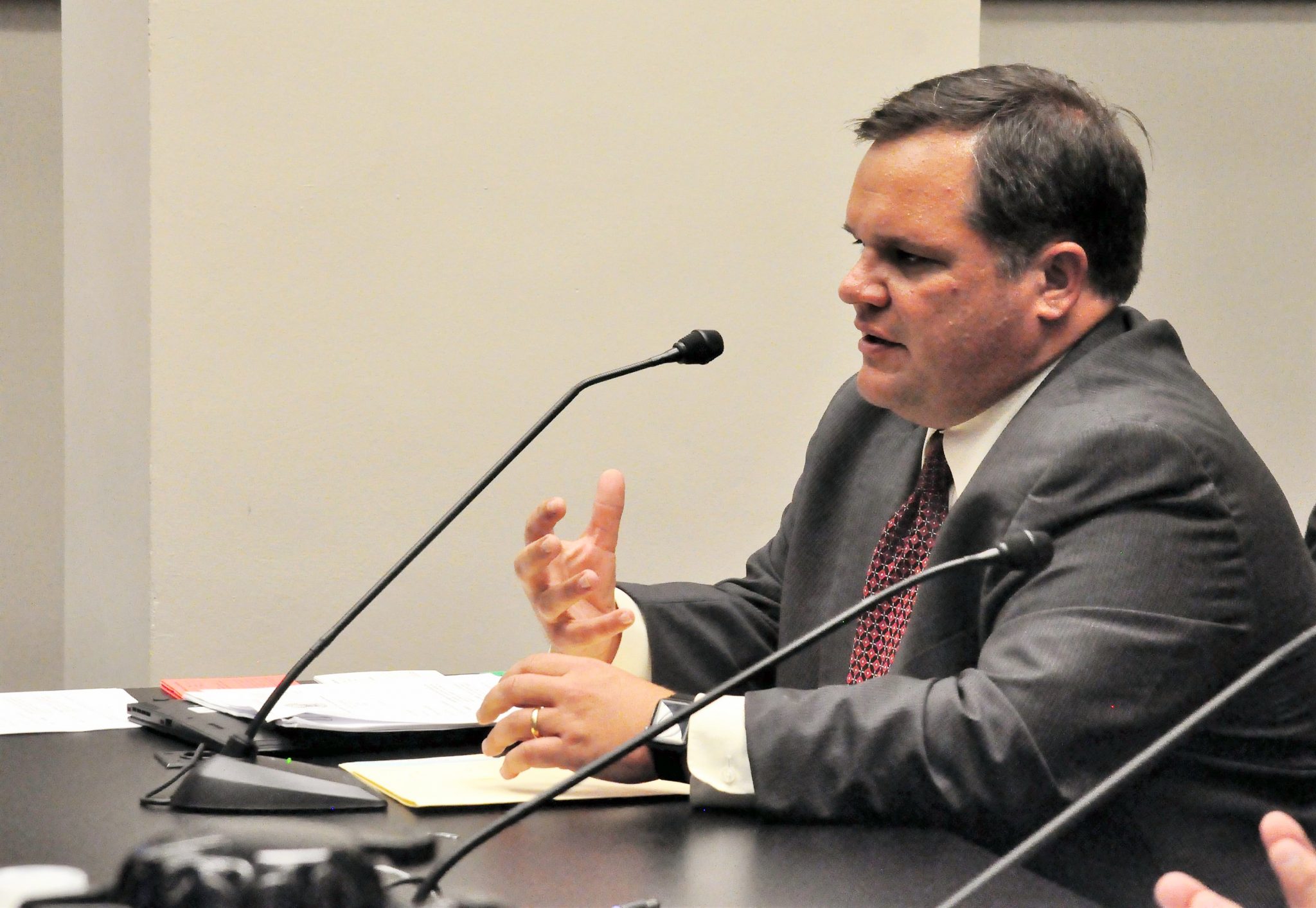 Louisiana Legislature looks to give state Sen. Ryan Gatti a chance to put his money where his mouth is.
The Republican, with much of his district in Bossier and Webster Parishes, has his eye keenly on reelection. When he ran successfully in 2015, he adopted the standard Democrat playbook to eke out his win: articulate conservative preferences on social issues to mask his other big government views.
A personal friend of Democrat Gov. John Bel Edwards, whose campaign he aided, Gatti has had the fortune of Edwards controlling the Senate through his handpicked lacky Sen. Pres. John Alario, also of the GOP. This has allowed him to avoid votes that would expose his fondness for growing government and taking more from the people, as Alario's control often causes conservative legislation to founder before it can reach the Senate floor.
Edwards occupying the governor's mansion also helps in this regard. For example, Gatti during his campaigned railed against school choice, a reform Edwards opposes. As lawmakers know bills that would expand that have little chance to overcome an Edwards veto, they introduce few like that and none gain any traction. At the same time, any attempts to roll back accountability and choice the Republican majority, usually in the House, defeat. Thus, Gatti seldom faces having to go on the record with his views on this issue.
He can run, but he can't hide entirely. The Louisiana Association of Business and Industry puts out a legislator scorecard based largely on fiscal and regulatory issues. In 2016, Gatti scored the lowest – where lower scores mean increased friendliness towards taxing, spending, and regulating – of all Republican senators, and lower than several Democrats.
That seemingly woke him up. In 2017, he did a complete about face and ended up among the highest scorers in the Senate. Problem is, which Gatti is the real legislator – the one when he thought his actions obscured or the latest version?
It appears he's doing his best to make people think it's the latter. On the current special session's eve, he declared he would "push for passage of the 'Ohio checkbook' [a spending transparency website for state government], work requirements for Medicaid recipients, funding for TOPS, revamping and updating the delivery system for state services and protecting locally owned businesses and small businesses."
No doubt the 36th District by and large favors such an approach. But the acid test will come on votes to tinker with the tax structure. With Edwards trying to lock in permanent tax increases to grow government he helped inflate – during his time in office spending minus federal funds has increased at twice the rate of inflation – and particularly zeroing in on incomes, any vote along these lines betrays conservatives.
If Gatti votes only for temporary sales taxes as a bridge to true fiscal reform after 2019, it signals conservatives can trust him. Anything beyond that and it brings further confirmation of his Republican-in-name-only status.
Jeff Sadow is an associate professor of political science at Louisiana State University Shreveport, where he teaches Louisiana Government. He is author of a blog about Louisiana politics at http://www.between-lines.com, where links to information in this column may be found. When the Louisiana Legislature is in session, he writes about legislation in it at http://www.laleglog.com. Follow him on Twitter @jeffsadow. Write to him at voteearlyvoteoften@yahoo.com. His views do not necessarily express those of his employer or this newspaper.