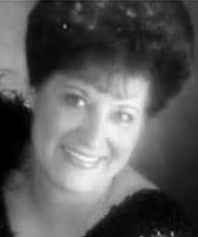 A memorial service for Gaye Smith Miller will be 6pm Thursday, September 6, 2018 at First United Pentecostal Church in Minden. Graveside services will be 10am Friday, September 7, 2018 at Brushwood Cemetery in Dubberly.
Mrs. Miller was born October 23, 1939 to Monroe and Gladys Smith. She passed away peacefully at home surrounded by family Monday, September 3, 2018.
She was preceded in death by her beloved husband of 55 years Cleva Miller. She was also preceded in death by her parents, 4 sisters and 2 brothers. She is survived by one brother William "Buddy" Smith of Sheridan Ar.
She is also survived by her children Terry Miller of Minden, Randy Miller (Stacey) of Chanute, KS, Vicky Council (Kevin) of Minden and Mark Miller of Minden. Grandchildren, Russell Miller, Brandon Baldwin, April Baldwin, Lori Hendrickson, Amanda Miller, Cash Miller and Gunner Miller. Great grandchildren Jaden, Evan, Caleb, Bailey, Silas, Audrey, Lydea, Liam, Kaylee and Trey. She is also survived by a host of family and friends.
The family would like to thank all her caregivers from Hospice.
Mrs. Miller enjoyed cooking, drawing, reading, hummingbirds and most of all her family. She will be missed by all that knew her.