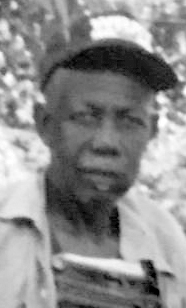 Funeral services for Mr. George Banks will be held Saturday, July 28, 2018 at 11 a.m. at the chapel of Benevolent Funeral Home in Minden. Burial will follow at the Sheppard Street Cemetery.
Visitation will be Friday, July 27 from 10 a.m. – 7 p.m. at the chapel of Benevolent Funeral Home.
George Banks was the youngest of six siblings born January 4, 1932 in Webster Parish, Louisiana to the late Willie D. Banks and Mary Benton.
He was united in holy matrimony to Lola Mae Rice on October 8, 1955 and to this union five children were born. He was a cement mason employed by McInnis Brothers Construction for more than 30 years until his retirement. Even after retiring he still continued doing what loved, perfecting his craft.
George transitioned from this earthly life on July 21, 2018 at his home. He was preceded in death by his parents, his wife, two children – Princess M. Banks and Farrell G. Banks, siblings – Mattie Lee Manning, Evelyn White, Willie W. Banks, Jr. and Francis Bradford.
He leaves to cherish his memory three children – Javitz B. Douglas, Princeton, Anitra B. Andy (Brian) Minden and Prevance Banks (Susan) Joplin, MO; one sister, Maggie Banks; six grandchildren, Prevance Kinsey (Krisethia) Sibley, Joseph Waddles and Solomon Waddles Princeton, LA, Chandler Boudreaux, Ashtyn Caulk and Jackson Brown, Joplin, MO; five great grandchildren, Prevance Kinsey, Jr, Sibley, Sophie Caulk and Madelyn Boudreaux, Joplin, MO, Jamarion Evans and Serenity Eason, Sibley; eight nieces, Marjorie Brooks (Granville), Gloria S. Moore, Marie Qualls (Ivory), Donzell Edwards, Rose Oliver (Dennis), Lillie Tate all of Minden, Felecia Edwards, Dallas TX, Jeannine Gibbs, Kansas City, MO,; four nephews, Samuel Banks (Maggie), carl Banks (DeJuana), Anthony Edwards all of Minden, Willie Banks, III, Kansas City, MO, special great nephew, Byron Seamster; special cousin, Sam Benton (Wanda); special grandchildren, Florine Mills, Donna Moore, Glenda Clark, Ruby Ellis, Otis Mills and a host of other relatives and friends.