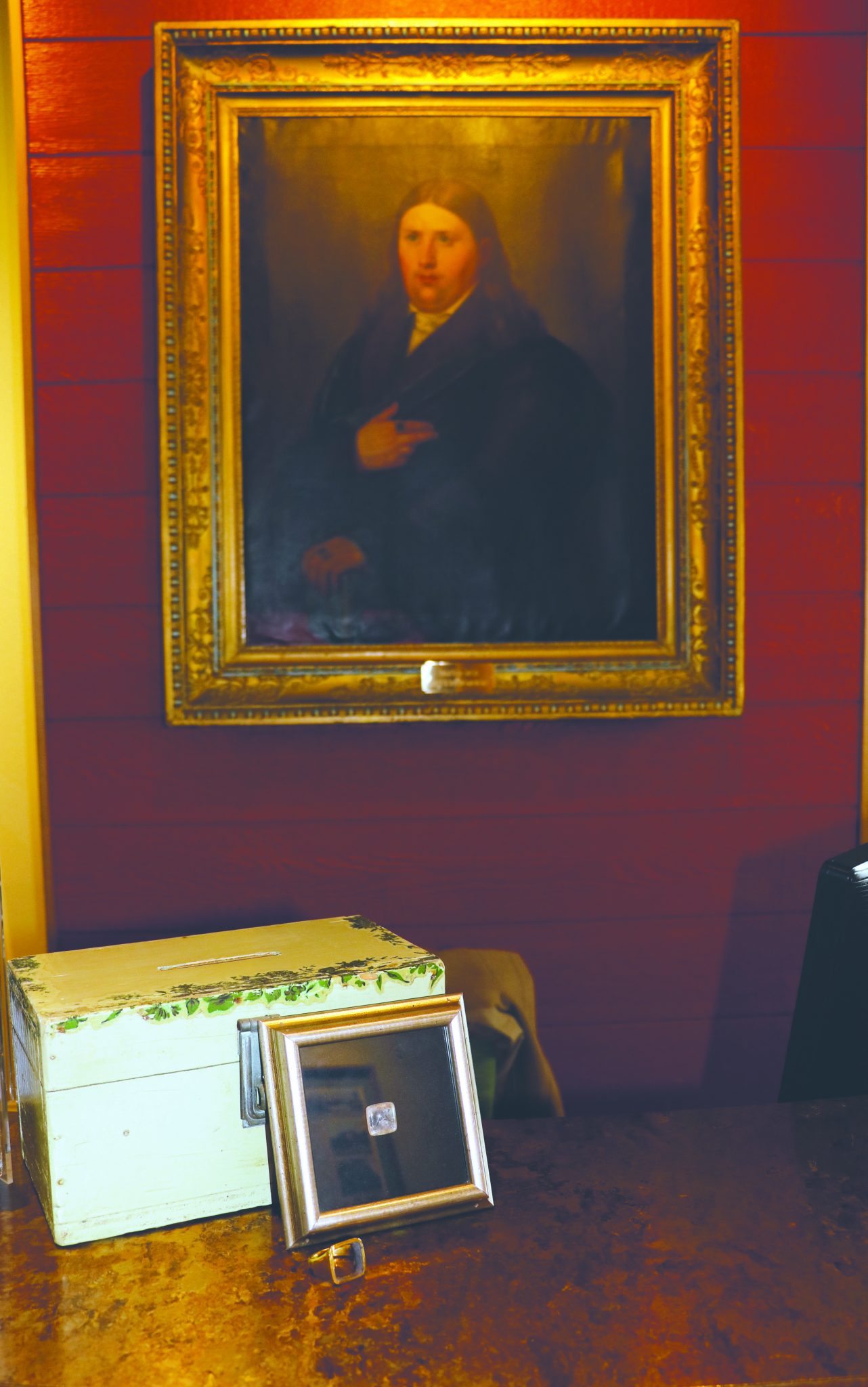 The ring of the Count de Leon, leader of the Germantown settlers who founded the Germantown Colony that founded Minden was donated by his great-great-great grandson to the Germantown Colony Museum.
Charles Richard Stahl, a resident of Boerne Texas and a retired Baptist pastor, received the ring after his father's death in 1996. It was passed down from generation to generation.
"As a boy, my dad had it in his drawer and he'd take it out every now and then and he would tell me the story about my great-great-great grandfather and how he brought a group of people from Germany and that there was even a place there in Louisiana where you could see where they lived," Stahl said.
The ring is brass with a clear stone that has engraving of a triangle and a cross. It is seen in a painting of Leon from the period with a dark blue or black stone. Stahl was told the color of the stone was changed clear after it was in a fire.
"The ring didn't need to be in my drawer, it needed to go to the museum so people could see how big it is and you can see it in the portrait. Of course, the stone is black in the portrait and the story that my dad told is that it turned white in a fire," Stahl said.
"My cousin ended up with the portrait, which he donated. I was so proud of him for doing that. My wife and I all along have said we need to take the ring to that museum," Stahl said.
Stahl had only been to the Colony as a young boy. This was his first time to the Germantown Colony Museum.
"It was so interesting to see how the State and the Friends have preserved it and spent so much on fixing it up, because those are my relatives," Stahl said.
The ring was appraised by Gray's Jewelry and is thought to be priceless because of the history it holds for Minden.
Count Leon was the leader of a religious group that travelled from Germany to Pennsylvania then south along the Ohio River. The Count died of Yellow Fever before reaching the Minden area. The group, led by the Count's wife, continued to travel until they reached what would later be known as Minden.
"I'm just glad it's in the museum where it belongs. Someday I want to take my grandchildren so they can go look at it," Stahl said.