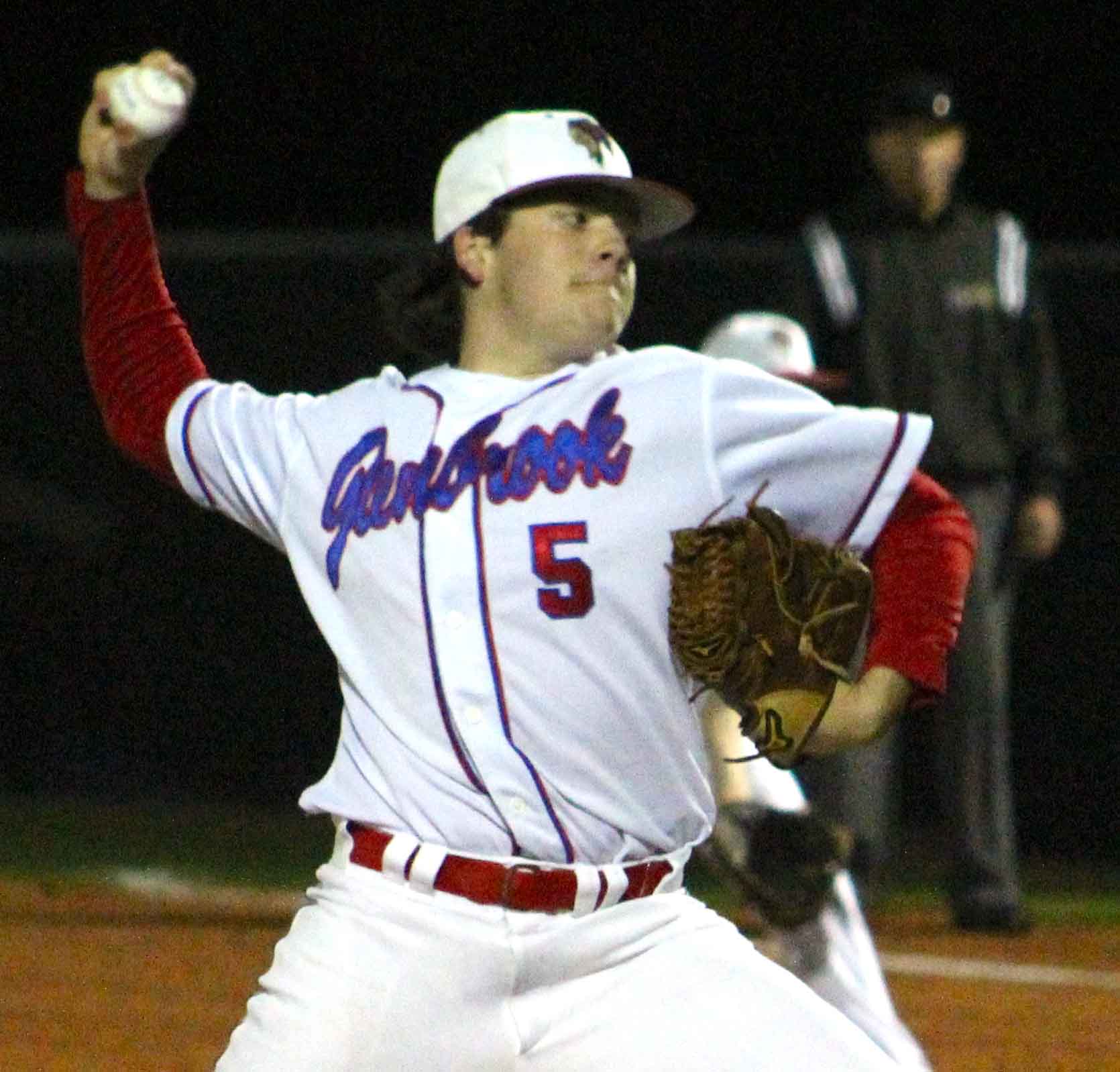 Before the 2017 season began, many wondered whether Webster Parish housed a team capable of hoisting a state championship trophy.
The curiosity stemmed from a high number of graduating senior players across the parish, especially at Minden where 10 seniors had to be replaced; and North Webster lost five senior starters; the Lakeside Warriors were fortunate enough to return most of their roster, but bid farewell to slugger Josh Prince, as well as dependable utility man starter Tanner Page.
For any contenders to emerge, players would have to step up.
In Springhill, first-year head coach Brian Fowler has enjoyed his team's 14-3 start and surge to the No. 2 spot in Class 3A's power ratings. Credit slick-fielding shortstop and drag-bunt extraordinaire Riley Orr for doing his fair share to get them there.
When Orr hasn't been vacuuming up baseballs, he's been batting .417 at the plate with one home run, two doubles, 11 RBIs and 14 runs scored. Orr has been a steady hand for the Knights on the mound as well, compiling a 4-2 record (3.78 ERA, 31 K).
North Webster's Patrick Modisette has provided much-needed pop for the Knights, already with three home runs, 13 RBIs and 15 runs scored on the season.
He's also been hit-by-pitch a staggering eight times, an area-high in that category.
Hayden Corbell has been vital to the Knights success on the hill, with a 3-0 record (2.54 ERA, 25 K) so far in 2017.
In Sibley, the Lakeside Warriors are five games above .500 at 12-7 despite playing a daunting first-half schedule.
The Warriors have been lighting up the scoreboard this season behind a diverse lineup that can both string innings along with small ball and leave the yard.
Jake Gray is having one of the best seasons of any parish player in recent memory. Gray has the highest average in the parish at .481 and already has 20 RBIs. On the mound, Gray is 3-1 with a 3.62 ERA, second to Dalton Crumpler (4) in wins for Lakeside.
Crumpler has been an inning-eater for the Warriors, having tossed a parish-high 39.1 innings, and is tied for the parish lead in wins.
Colton Carter has been outstanding for Lakeside as well, hitting .435 and boasting a team-high 23 RBIs. Combining Gray and Carter's numbers, the two have only struck out an eye-popping four times the entire season while drawing 14 walks. In other words, the duo is nearly unstoppable.
In the MAIS, Glenbrook has been one of the hottest teams in Class AA, off to the hottest start of anyone in district 6AA.
The driving force behind the Apaches' hot start has been the junior trio of Nick Mourad, Cameron Barnett and Parker Christy.
Mourad and Christy are each batting over .400 at the plate and each have 11 RBIs on the season. Christy provides an experienced bat and sure glove at third base, while Mourad has blasted two home runs this season, emerging as a power threat, in addition to being Glenbrook's unquestionable ace in the rotation with a record of 3-1 and 2.65 ERA (41 K).
Barnett has helped his team by posting a .444 batting average, 15 RBI and 17 runs scored this season. His versatility in the field has been paramount to the Apaches' success also.
In Class 4A, the Minden Crimson Tide have played a brutal schedule, outside of district play at least, yet Dean Francis's team is sitting at 11-11, very much in play for a playoff berth despite losing 10 seniors.
Minden has filled the gaps with a combination of new senior leadership and surprisingly-capable newcomers.
Senior Matt Eskew is the only hitter striking home-run fear into the hearts of opposing pitchers for Minden, batting .396 with 2 HR, 3 3B and 14 RBIs on the season.
Minden will need Eskew swinging a similarly-hot bat the rest of the way to make the playoffs. However, they'll also need sophomore Cameron Dollar to continue hitting .400 and adding to his team-leading 15 RBIs. Dollar has manned centerfield for the Tide, a pivotal position, as a young sophomore. He's a key piece to Minden's hopes this season and beyond.
Honorable mentions to freshman Trevor McLean (11 RBIs, 22 runs scored) and junior Rodney Johnson (.386 BA, 19 runs scored, 10 RBIs) for constantly being on base for the Tide.