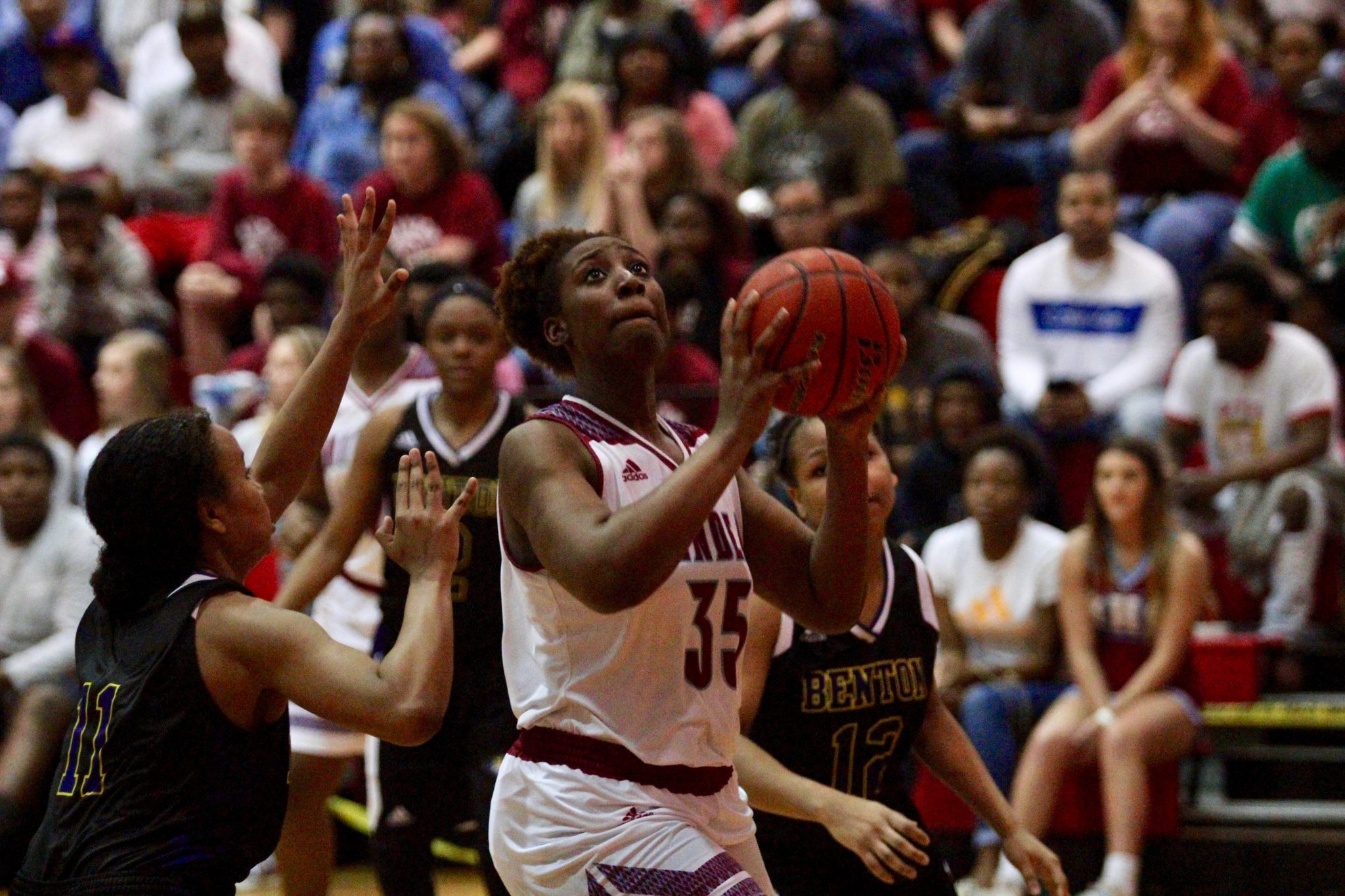 Minden's Derrica Gilbert was named District 1-4A Most Valuable Player after leading the Lady Tiders to a district championship and a final four appearance in the postseason.
"She competed well throughout the season, especially in district play," Minden head coach Jacob Brown said. "She was versatile; when we needed a basket, she got us one. She saw the floor and could find the open person. An inside-out threat."
Gilbert averaged 16.4 points-per-game in district play to go with 8.4 rebounds, one steal, one block and 1.8 assists-per-game.
In a district with state-runners up Benton, being named MVP is no small feat.
"It's the first time since I've been here that we've had an MVP," Brown said.
Bre Rodgers was also named to the All-District first team, averaging 10.6 points, 3.8 rebounds, 2.7 assists and a league-high 2.6 blocks-per-game.
"Bre missed a few games and still made the first team," Brown said. "I think that's a testament to what she was able to do on both sides of the floor."
The 1-4A All-District first team was made up entirely of players from Minden and Benton.
Benton's Emily Ward, Qua Chambers and Jada Anderson made up the rest of the team.
Minden's Janiya Reed, Destini Powell, Tayler Banks and Shaniah Washington were all listed as honorable mentions.
Reed in particular has a claim at being snubbed for second team at a minimum. Reed averaged 11.2 points, four rebounds, and 2.4 assists in district play.
Powell was perhaps the most lethal shooter in the district, scoring 9.6 points-per-game to go with 6.4 rebounds and 2.1 assists.
Banks was one of the best one-on-one defenders in the area and scored 6.9 points-per-game to go with 3.8 rebounds, two steals and 3.6 assists.
Washington, a sophomore, gave the Tiders tons of energy and was another go-to defensive stopper.
Regardless, the Lady Tiders' excellent season seems to have been rewarded by giving the MVP to Gilbert. She was the best player in a district that will be talked about for a long time to come.