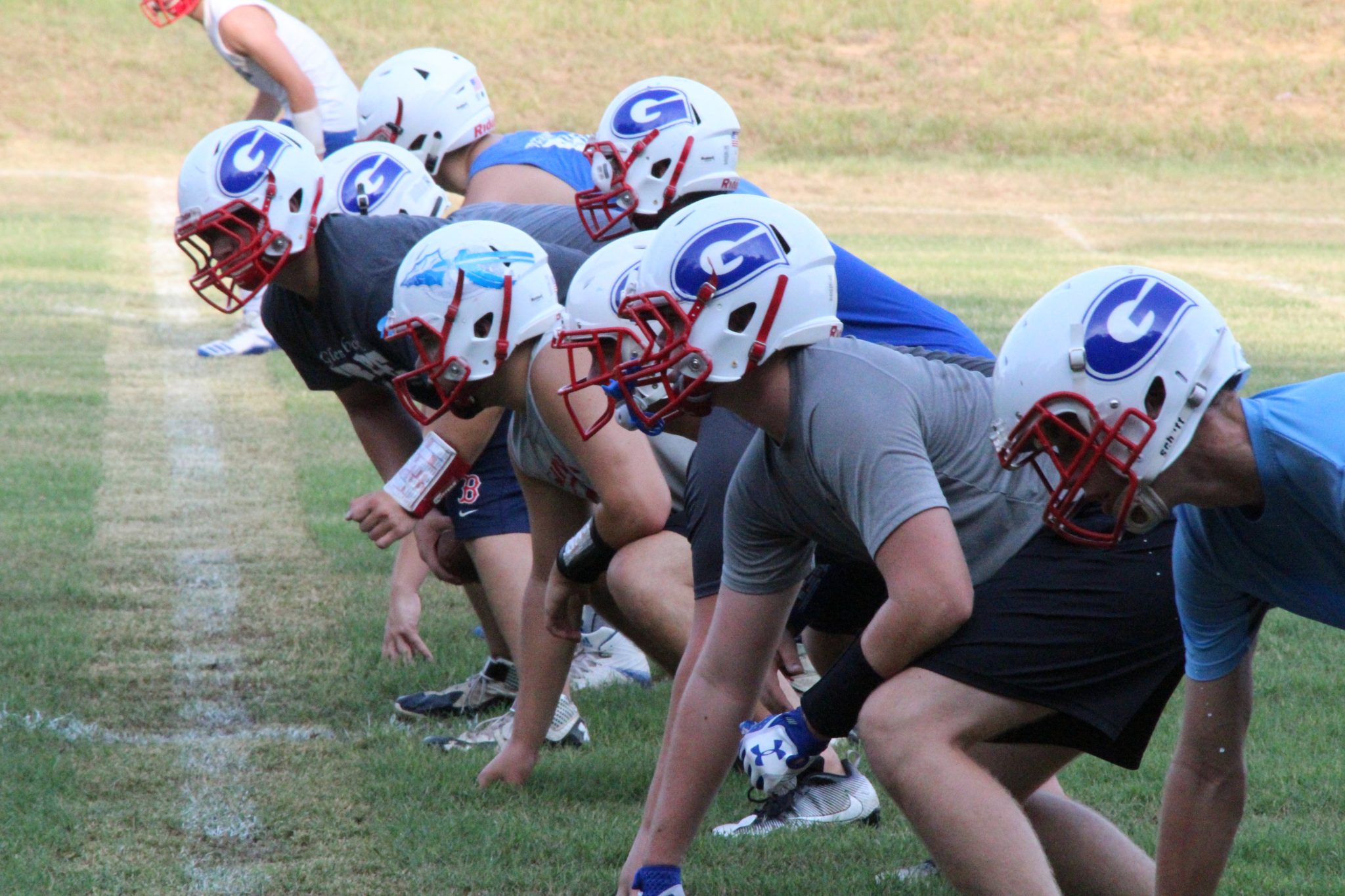 With the practice field shaded by the tall trees flanking its left side and with fresh morning dew sprinkled across the ground, the Glenbrook Apaches took to the practice field as a team for the first football practice of the 2018 season.
Glenbrook, who struck gold this offseason by hiring head coach Drew Maddox and offensive coordinator David Feaster, is entering year one of rebuilding this program. The atmosphere and attitude amongst the players Monday was positive, as the athletes already seemed receptive to their new coaches' philosophy and technique.
Also on hand was another new hire, Holden Orgeron, who is working with the wide receivers, and longtime LHSAA coach Dale Ward, who is working with the offensive and defensive line.
The Apaches hit the field at 7:30 a.m. and wrapped up the morning just after 9:30 a.m. to avoid the sweltering summer temperatures the area has been seeing.
The team went through individual position work before moving into team drills, which were spirited despite the obvious day-one kinks.
The Apaches will play their jamboree at ULM's Malone Stadium on August 11. Glenbrook takes on Hillcrest from 3:30-3:55 p.m. and St. Aloysius from 4:30-4:55.