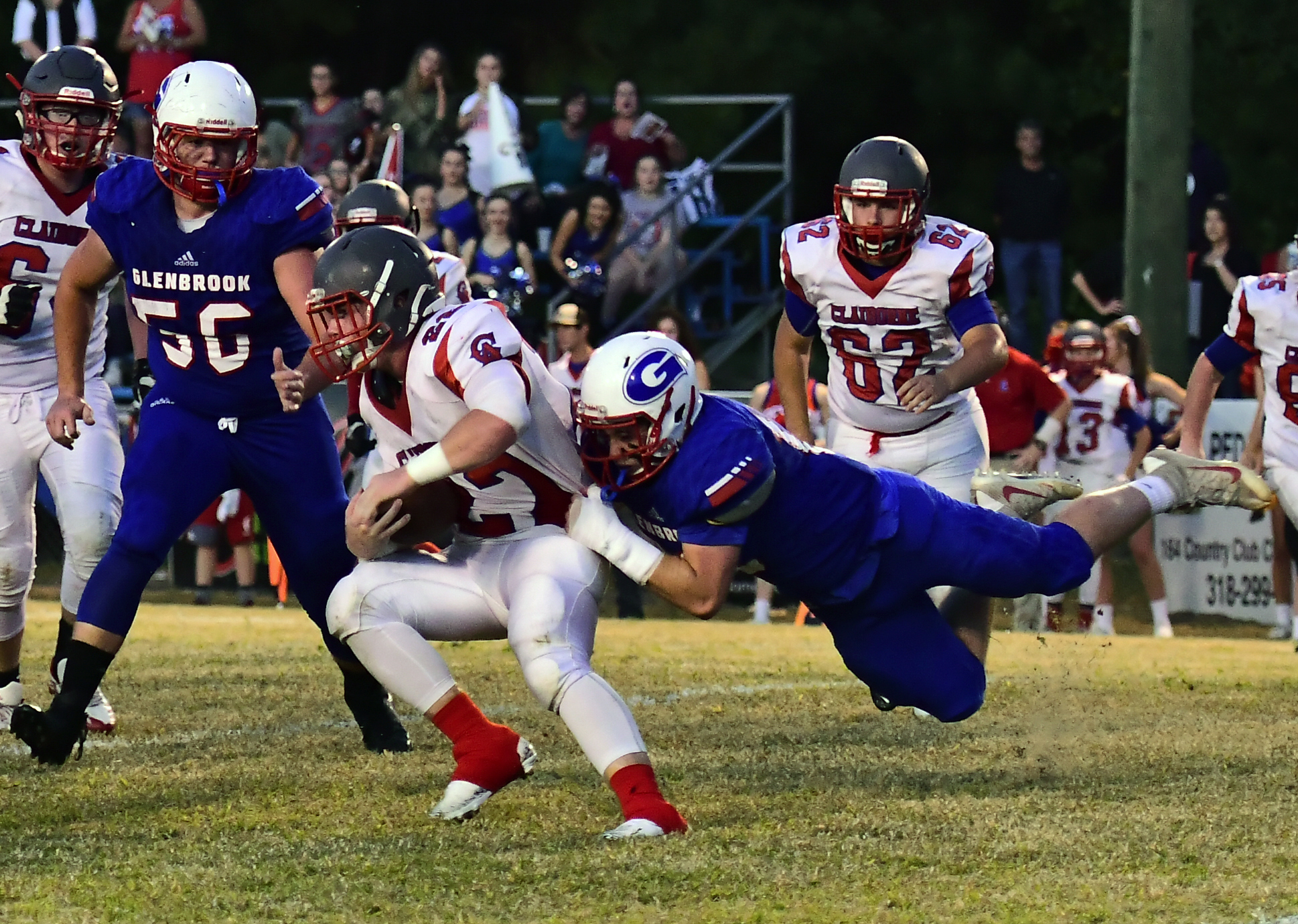 The Glenbrook Apaches have been up to a lot this week in preparation for their first district game against the Prairie View Academy Spartans.
Glenbrook (2-3) is coming off a bitter defeat at the hands of Claiborne Academy last week on homecoming, while Prairie View enters at 4-1 after a close loss to Riverfield Academy of Class AAA.
After another week of limited offensive output, the Apaches have made some changes on that side of the ball.
Freshmen lefty Jackson Powell has taken over the quarterback spot and looked the part last Friday night against CA, tossing a pair of touchdowns, one to JC Brown and the other to Cameron Barnett.
Glenbrook used the majority of Wednesday's practice to finish installing a new-look offense, one that takes advantage of Powell's strong arm and Glenbrook's shifty skill players like Da'maza Robinson, Barnett and Brandon Merritt.
That doesn't mean Glenbrook won't run the ball, as Apache head coach Ronnie Powell pointed out.
"We still feel good about our guys up front," Powell said. "But we have to shake up the offense. No matter what, we'll still use the running game, but we have to keep it off the ground and not rack up penalties."
Defensively, Powell says PVA has plenty of speed to prepare for, as the Spartans have employed their own lethal passing game this season under first-year head man Bo Barton.
If the Spartans watch any film from previous Apache contests, they'll likely still try to test the Apache run defense, an area Claiborne was able to take advantage of last week.
This offseason, the MAIS underwent their bi-annual reclassification period, which saw Glenbrook move into a 3-team district with Prairie View and River Oaks.
Friday's game is the most important of the Apaches' season, as it's one of two district games that will have tremendous impact on the playoff race.
Glenbrook and Prairie View will kick things off from Apache Stadium in Minden at 7 p.m.