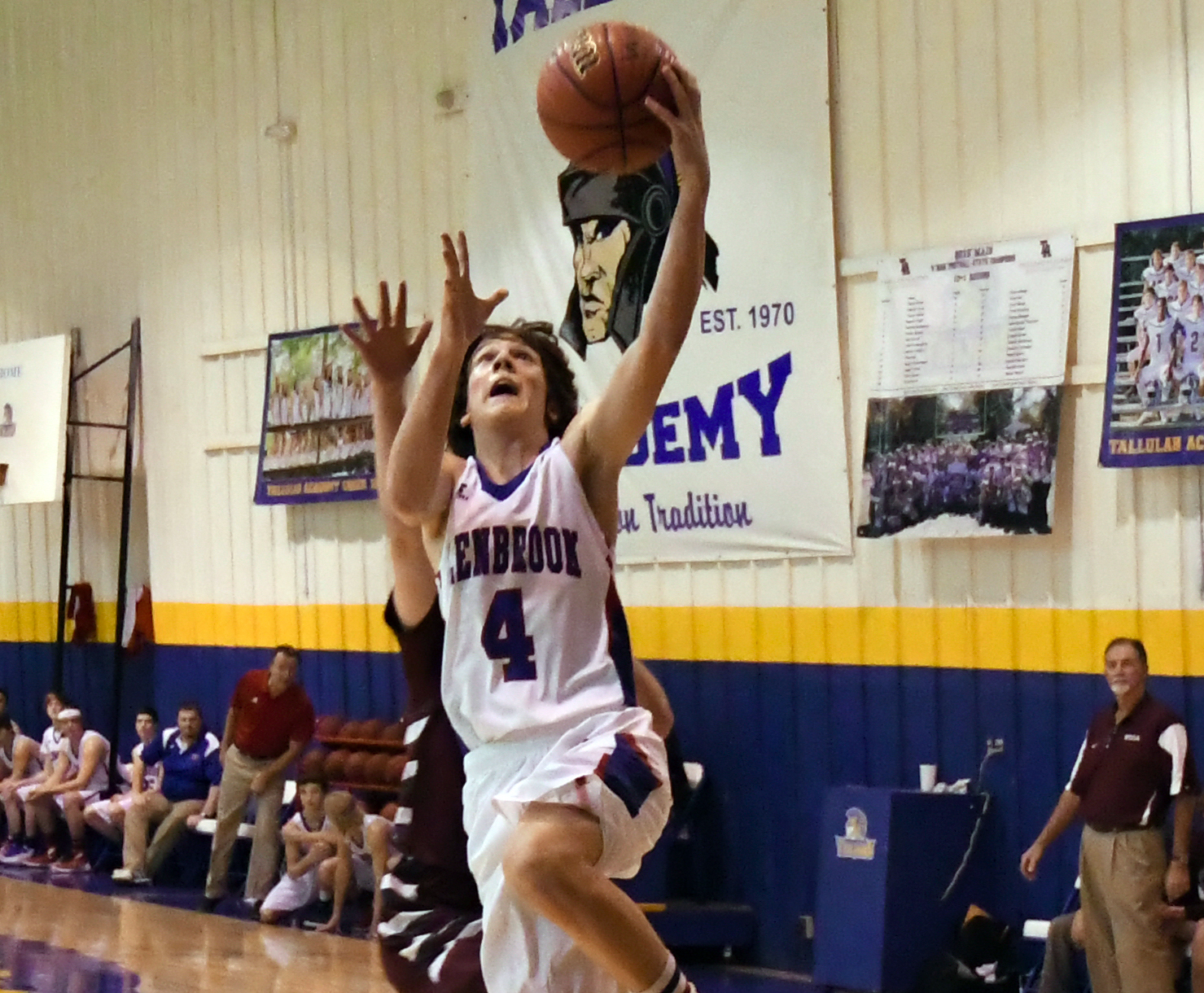 TALLULAH – Glenbrook boys head coach Jeff Dalton was worried about certain matchups in Tuesday's win-or-go-home game against the WCCA Rams. Those concerns were gone by halftime.
The Apaches dominated the Rams in round one of the South State Tournament, led by Cade Conterez with 18 points and Joseph Windham with a double-double.
The rest of the Glenbrook's supporting cast played their roles to perfection, as the Apaches suffocated the Rams offense with pressure defense, holding WCCA to 12 first-half points.
"We came out strong defensively," Dalton said. "I thought we did a great job of taking their leading scorer out of the game."
WCCA's Hutch Holden came into the game averaging 25 per contest. At the midway point, he had just four.
"Offensively, we shared the ball well and got good looks all night," Dalton said.
Da'maza Robinson added 9 points for Glenbrook and Cade Clemons scored 8 points off the bench, providing a nice spark.
With the win, Glenbrook secures a spot in next week's State Tournament.
"All our focus is on right now," Dalton said. "We're worried about the challenge an athletic Trinity team poses on Friday."
Lady Apaches
The Lady Apaches fought hard, even after one of their two seniors went out early with an ankle injury.
They also battled turnovers, missed opportunities and missed free throws, but their effort was never in question, as they fell to Amite School Center 44-39.
It was the final game for Sims and Olivia Dalton. Dalton poured in 15 points, trying to will her team to victory and another game, but it was not meant to be in the end.
"We will miss those two seniors big-time next year," Lady Apaches head coach Rendi Dillard said. "I hate it for Megan that her last game ended that way; Olivia played a great game and took control when we needed her to."
Dalton led the team with 15 points, followed by Kate Marvin, who drew high praise from Dillard for her effort, finished with 10.
"They gave me 100 percent effort all 32 minutes," Dillard said. "With everything that happened this season with me being
out having a baby and all that goes along with that, I could not be more proud of these girls."
Minden vs. Northwood (boys)
The Minden Crimson Tide defeated Northwood in The Palace 48-37 and will now await their playoff fate, currently sitting two spots out at No. 34.
"It was an ugly game," head coach Rennie Bailey said. "We're just fortunate we won and our hopes are alive for a playoff game."
Jalone Branch had 11 points, Jordan Becnel added 10 and Kelcey Miller scored 8 points.