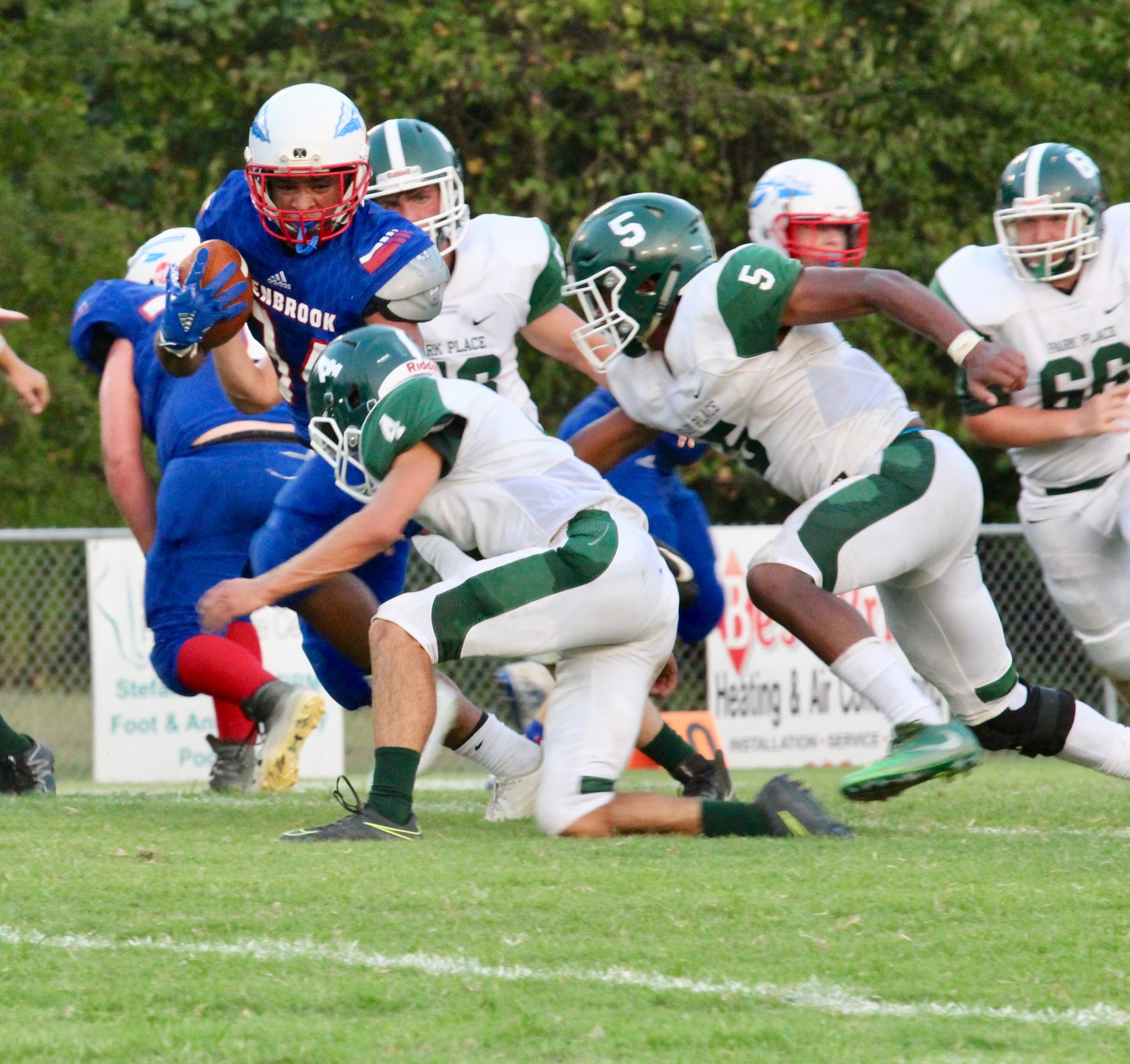 The Apaches won their first game of the season against Porter's Chapel Academy Friday night in Vicksburg, MS by a score of 34-6. Glenbrook improves to 1-7  heading into their final game of the regular season against River Oaks next week.
"The best part was the look on our guys' faces," head coach Drew Maddox said. "When you start 0-7, as a coach, what scares you is wondering if the guys are going to quit on you. You pray that doesn't happen. If you have enough rapport with them, they respect you enough to go and fight. They did for us this game."
Glenbrook had two defensive touchdowns on the night. Shane Siah blocked a punt and returned it for a touchdown that gave Glenbrook their first lead of the entire season.
"All week we preached to the guys about [Porter's Chapel] being lazy with their blocking when they punt," Maddox said. "Then when we went for the block and got it, the kids started thinking, "Hey, maybe coach knows what he's talking about.'"
Cade Clemons recovered a fumble and returned it for a touchdown as well.
"It would have been really easy to shut it down after going 0-5," Maddox said. "Every week teams were just blasting us. But we didn't quit, we drove a long way and the guys were fired up to play."
Quarterback Jackson Powell was 7-for-14 for 172 yards and a touchdown. The Apaches rushed for 156 yards and two touchdowns, led by Marshall Meek's 89 yards on 13 carries.
Clemons was the leading receiver for Glenbrook with three catches for sixty yards.
Thomas Parnell scored his first touchdown of the season for the Apaches.
"With this win, we're going to make the playoffs," Maddox said. "We have the #1 strength of schedule in our class. It will be a tough game but it gives our guys a reward for facing such a tough schedule."
The win is the first as head coach of Glenbrook for Maddox.
Glenbrook returns home this Friday for a final regular season game against River Oaks.
"River Oaks is really good, they have a legendary coach," Maddox said. "The field is named after him, and he is still coaching."