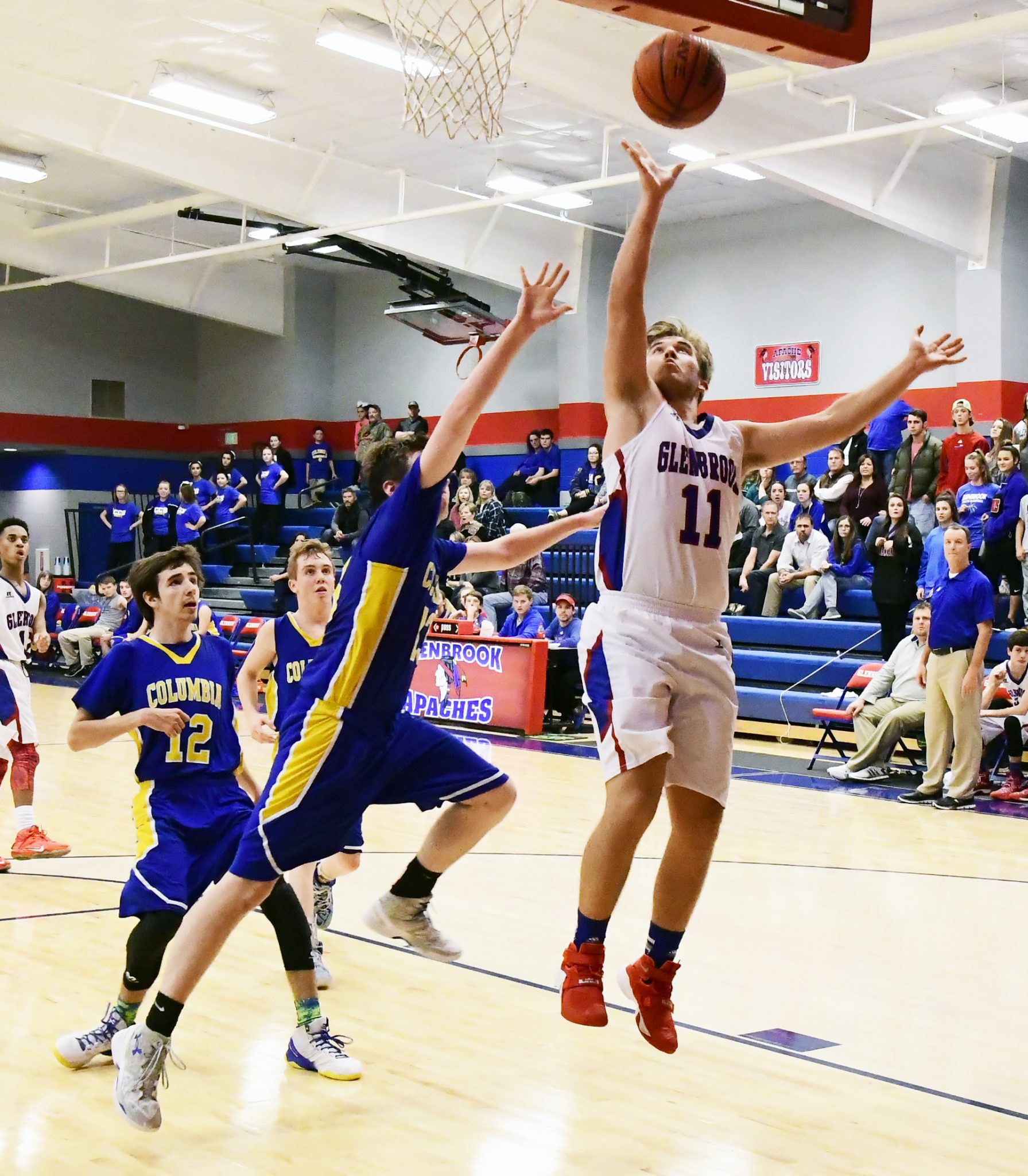 Glenbrook Athletic Director and boys basketball head coach Jeff Dalton went 2-for-2 Tuesday night at home in his debut as temporary head coach of the Glenbrook Lady Apaches.
Dalton is working in place of head coach Rendi Dillard, who will take a brief hiatus to care for her healthy, newborn baby girl, Kennedy.
In his first game coaching the Lady Apaches, they ran roughshod over the Columbia Christian Academy Lady Crusaders, 52-15.
Glenbrook was suffocating on defense and shared the touches on offense, somewhat of a blueprint for how the Lady Apaches will have to win games this season.
"I really liked our effort on the defensive end," Dalton said. "The girls will have a really good year if they continue to play the way they did tonight. I thought they did an excellent job sharing the ball on offense.
"It was weird for the girls not having coach Dillard calling the shots, so I'm proud of them for coming together and playing team basketball."
Kate Marvin led Glenbrook with 12 points, followed by Olivia Dalton with 9 points, Kate Lillig with 8 points and Megan Sims with 7 points.
In the boys contest, the Crusaders gave the Apaches all they could handle.
The two teams battled to the final buzzer with Glenbrook coming out on top. 49-46.
The Apaches struggled mightily in the first half to secure rebounds and limit their turnovers. Shots were not falling around the rim, either.
At halftime, Glenbrook trailed 24-22.
"We looked like a team that hasn't played in two weeks," Dalton said. "Our defensive rotations were late and we looked lethargic, but we made some hafltime adjustments and played really well in the second half."
Joseph Windham led Glenbrook with 16 points, followed by Da'maza Robinson with 10 points and Cade Conterez with 9 points.
Glenbrook takes on St. Aloysius in the Tallulah Tournament today at 5:15 p.m., while the Lady Apaches squaring off with the St. Aloysius girls at 4 p.m.