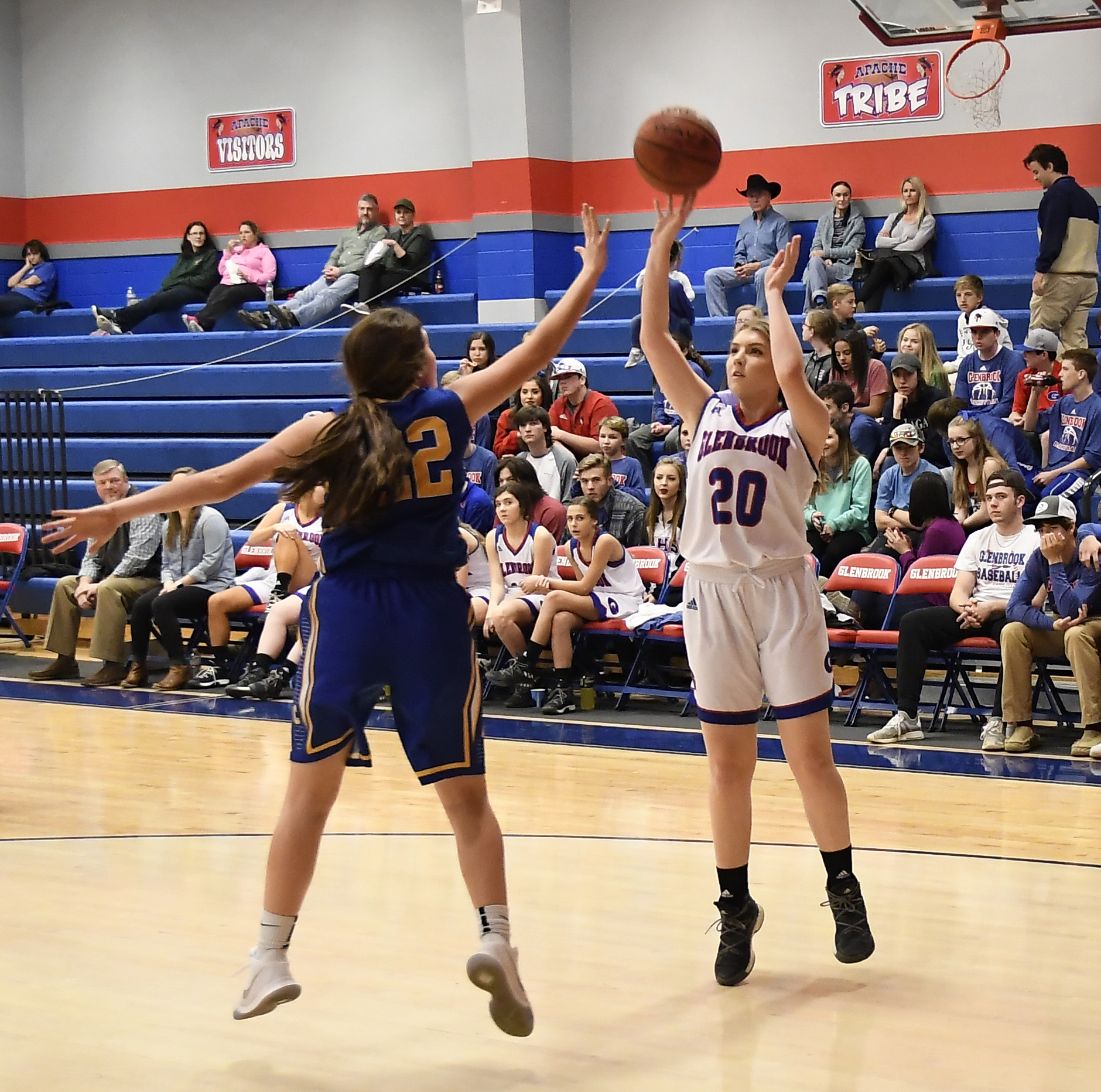 It was a senior night to remember Monday in Minden at Glenbrook School, despite only one result in favor of the home team.
In front of an electric student body and group of fans, the Glenbrook Lady Apaches blew past the Central School Lady Pioneers to wrap up a highly-successful regular season with a 53-17 victory.
Glenbrook sped out to an early lead, scoring 19 first-quarter points, followed by a 10-spot in the second quarter.
The Lady Apaches were balanced in their attack, with seven Lady Apaches scoring buckets, led by seniors Kannon Butler and Kate Marvin, each ending their final regular season home game with 10 points. Fellow seniors Kate Lillig and Amelia Christy finished with 9 points and 7 points, respectively; Kara Bryce, another Glenbrook senior, also played well finishing with 7 points. 
Now, the Lady Apaches await the release of the AA South State bracket, where they will be a No. 1 seed as undefeated district champions out of district 5AA.
In boys action, the Apache fell behind big to a talented Central team before storming back in the second half.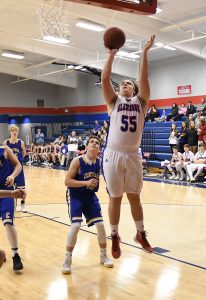 The Apaches left it all on the floor, however the Pioneers had one more run in them to finish the game, as Glenbrook boys fell 61-48.
Senior Da'maza Robinson played hard, finishing with 18 points, and junior JC Brown led the team with 20 points. Senior Nick Moses came through with 3 points in his final regular season home game. The Apaches will enter South State as 5AA's No. 3 seed.
Glenbrook School will host the AA South State Tournament in Minden, Feb. 12-17.