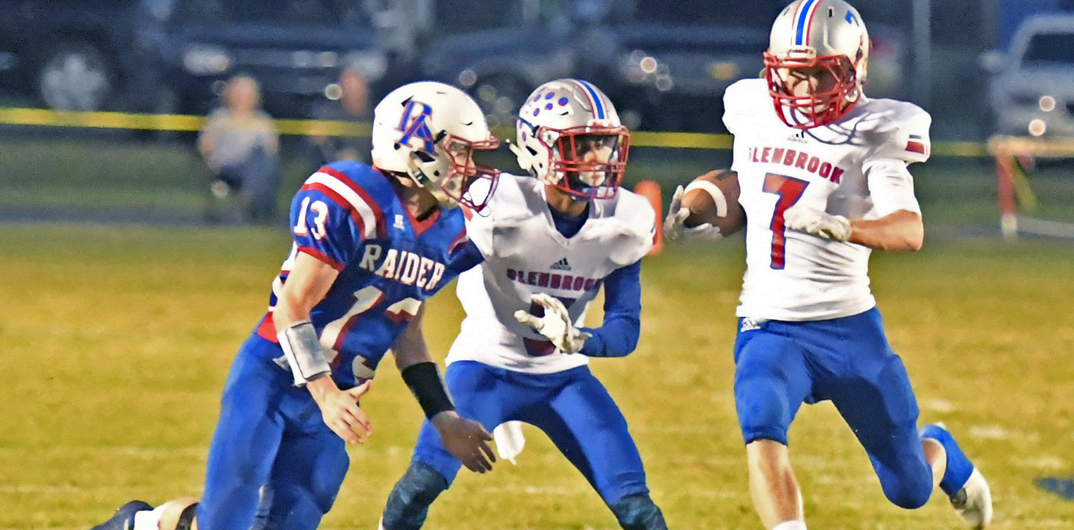 RAYVILLE – The Glenbrook Apaches don't seem to have any answers for their offensive woes.
The Apaches struggled once again Friday night against Riverfield Academy, managing to find the end zone just once in a 14-7 loss that drops the team to 1-4 at the midpoint of their season.
"There in the second half they made plays and we didn't," Glenbrook head coach Caleb Carmikle said. "It was a tight defensive battle and defensively we felt like we played pretty well. We have a lot of new faces on defense, and if you would have told me before the game that we were going to hold them to 14 points I would have told you we were going to win."
While the Glenbrook defense was locked in a dogfight, the offense sputtered and stalled.
It's becoming all too familiar for Apache players and fans.
"We have to figure something out offensively or it's going to be tough moving forward," Carmikle said. "It starts with mental preparation and that begins on a Monday. We're not where we need to be mentally right now, and that's where leadership has to take over and make sure we're putting in the kind of work we need to all week to put it together on Friday night."
The Apaches got their lone score on a Cameron Fread run in the second quarter. The lead was short lived however, as Riverfield struck back to tie the game at 7-7 before halftime.
After the Raiders took a 14-7 lead, the Glenbrook offense couldn't answer. Glenbrook is now in the midst of a three-game losing streak.
They'll have to snap it Friday against River Oaks in a district game that will determine whether the second half of the season is for a playoff push or pride.
"It's all hands on deck for this game," Carmikle said.
Lemoris Jackson Jr. finished with 5 catches for 56 yards for Glenbrook and Fread had 32 yards and the rushing score. Nick Moses led the defense with 11 tackles, followed by Parker Christy with nine and Trent Albritton with eight.