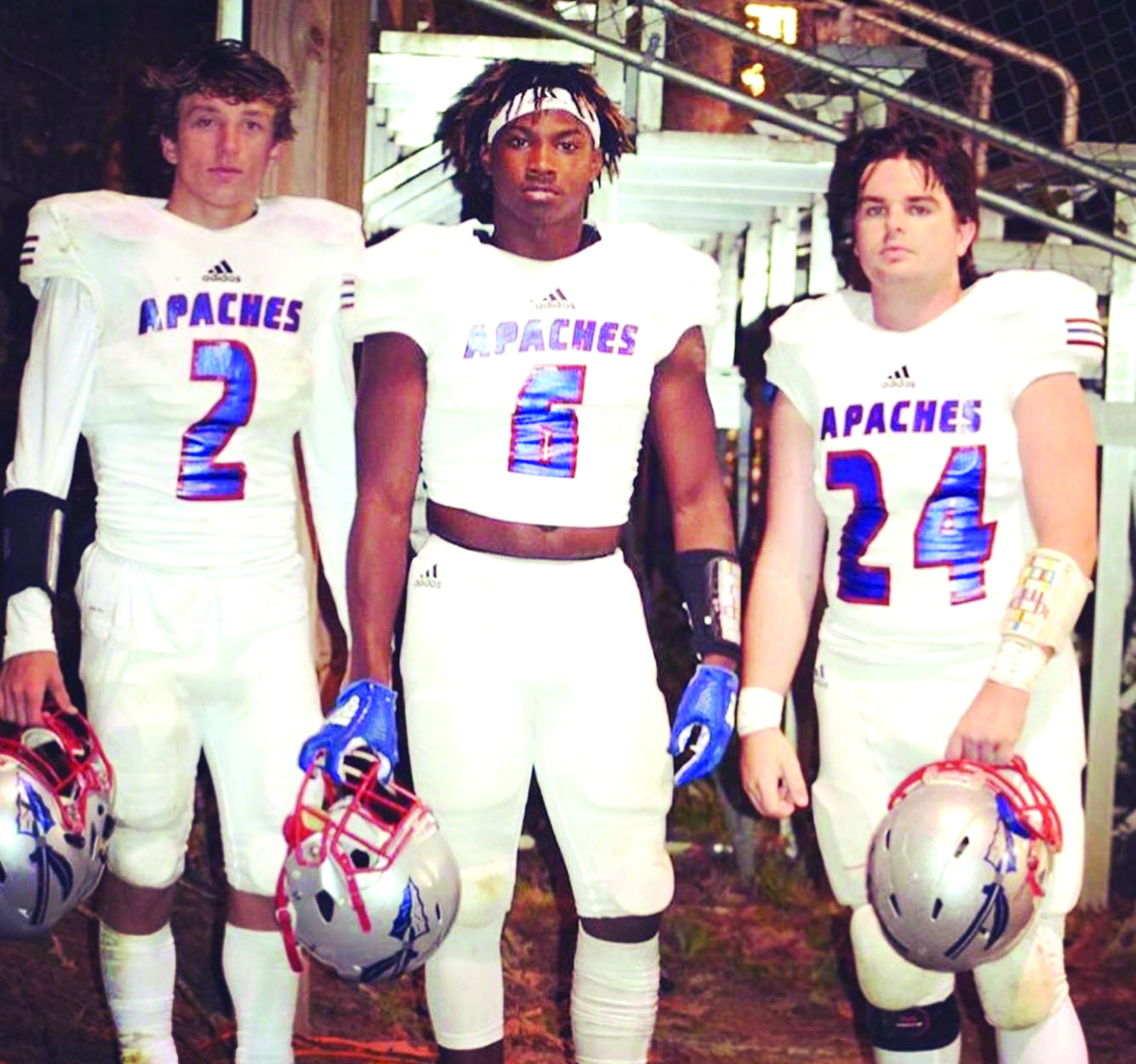 Glenbrook improved to 4-3 thanks to a 48-13 dismantling of Porter's Chapel on the road in Vicksburg, MS on Friday night.
With the win, the Apaches most likely secured a first-round home playoff game.
Jackson Powell started the fireworks early by taking the opening kick off on the 5 yard-line and returning it all the way to the opponents' one yard-line.
On the first play from scrimmage, Powell rolled out and threw to Cale Hollis for a touchdown. The extra point, and each of the next six, was converted by Ty Feaster.
The Apache defense was stingy all night. Glenbrook held Porter's Chapel and quickly got the ball back.
Glenbrook then went on a 75 yard drive, mostly off the running of Sammy Feaster and Jackson Powell.
Powell finished the drive with a one-yard touchdown run.
Porters chapel then put together their best drive of the night, mixing the run in the pass and went in to score to make it 14-7.
Glenbrook then drove 70 yards to answer with Powell once again capping the drive with a one-yard TD run.
Glenbrook's defense was able to stymie Porter's in the red zone with a goal-line stand that ended with Sammy Feaster tackling the quarterback in the backfield. That gave Glenbrook the ball on the 10 yard-line.
Glenbrook went on a 90 yard drive with runs from Powell and DJ Carter and finished the drive with a 10 yard touchdown pass from Powell to Cale Hollis putting the Apaches up 28-7.
The Apaches then drove 65 yards and scored on a beautiful pass from Powell to Feaster from 55 yards away making the score 35 to 7 at halftime.
The second half started the same way the first half ended. Glenbrook's strong defense held before nice runs by Rhett Johnson and Powell along with a pass from Powell to Turner Mclelland and one to Cale Hollis got the Apaches down close inside PC territory.
DJ Carter finished it with a one-yard run.
Glenbrook will celebrate homecoming and senior night this Friday night at 7 o'clock at Glenbrook against Greenville.