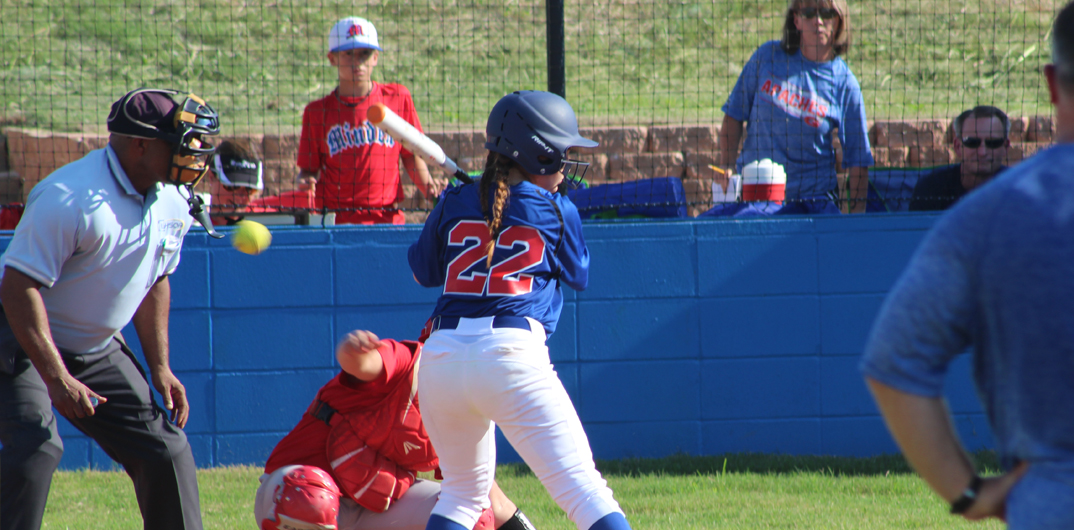 Coach Roo Johnson looked like she felt at home Thursday night in the third base coach's box for the Glenbrook Lady Apaches.
Johnson's team gave her a warm welcome to her new home field, as the Lady Apaches took care of business against Riverdale Academy and the Lady Rebels 9-2 in front of a jubilant home crowd.
Glenbrook scored four runs in the first inning, one run in the third and added four more runs in the sixth to defeat Riverdale. Glenbrook totaled five hits on the evening, a number Johnson would like to see go up, but a win is a win.
The Lady Apaches left five runners on base, compared to Riverdale who left a whopping nine runners on.
Glenbrook's five hits were all singles. Players recording those hits were Emma Pitman, Faith Earnhardt, Hannah Mosley, Kate Marvin and Aubrie Dickson. Dickson and Marvin also had RBI's as did Alyssa Martin and Reese Hanson (2).
Glenbrook also showed discipline at the plate, working seven walks and only striking out twice all night as a team. On the basepaths, the Lady Apaches stole five bags, led by Marvin who took two.
Martin got the start for Glenbrook in the circle and was outstanding. She scattered six hits, struck out six, walked one batter and allowed only one earned run over 5 2/3 innings.
Hannah Mosley pitched a hitless final inning and 1/3, striking out two batters in the circle.
Glenbrook will be back on the diamond Friday against Central School from Grand Cane. After Friday's contest, the Lady Apaches travel to Claiborne Academy Saturday for a round robin tournament.