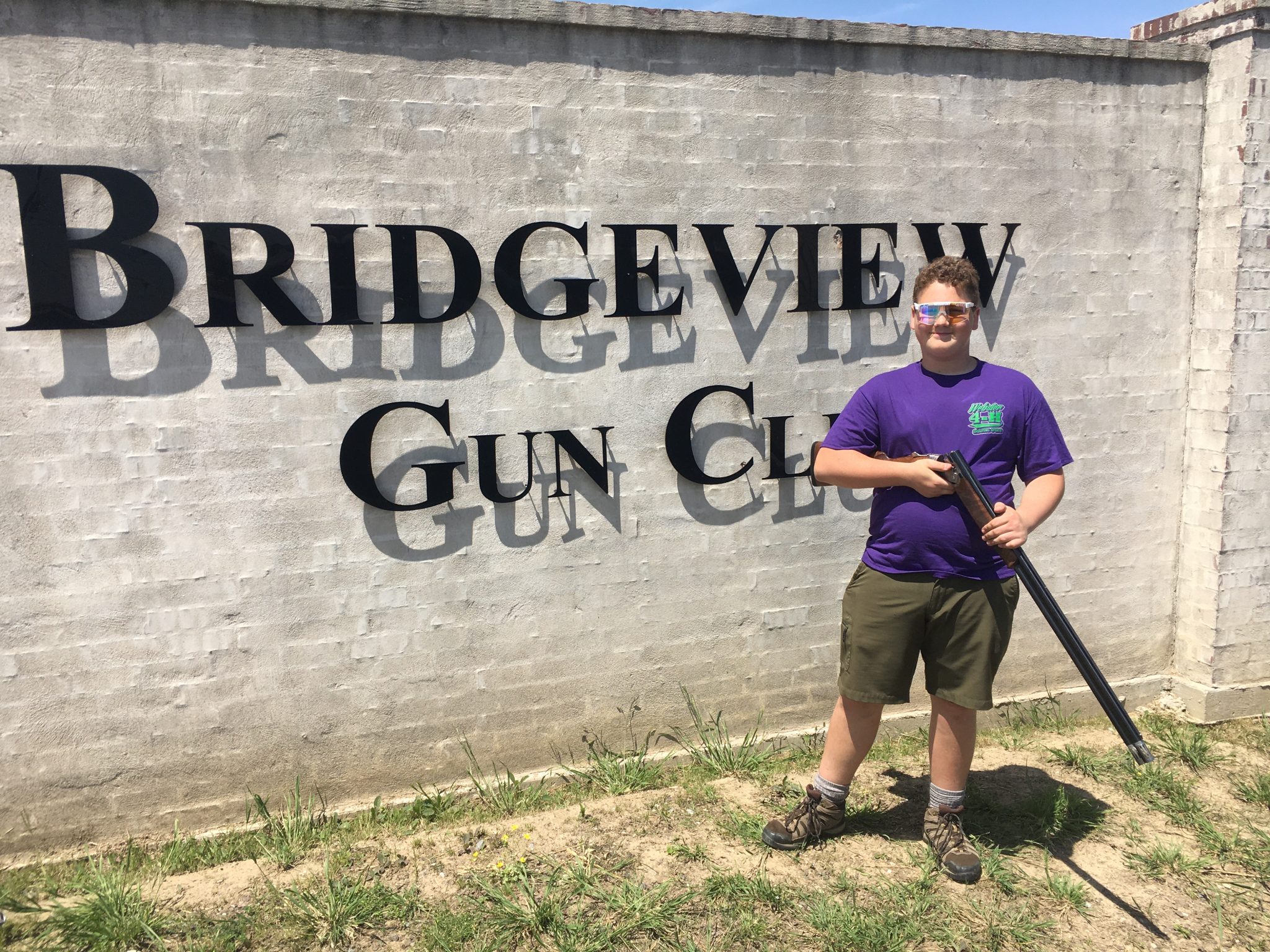 Saturday February 4th saw the seventh annual 4-H Shoot 4 Youth Sporting Clays Fundraiser at Los Palomas Sporting Range and Event Center in Benton, Louisiana.  The event hosted 287 shooters from 15 parishes, including 108 adults, 133 youth, and 46 participating in the beginner course.  Between the main event and donation tickets sold through our local 4-H office, Webster Parish raised over $8,700.00, and over $112,000.00 was raised  for the surrounding 15 parishes!  
Glenbrook eighth grader Franklin Bridwell took 1st place as top shooter in the youth division (13 y/o and under ) with a score of 83/100, with second place going to Brent Danzy from Red River Parish coming in 2nd with an impressive score of 79/100.
Hunter Singleton from Lincoln Parish took 1st place in the senior division (14y/o and up) with a stunning score of 94/100, with 2nd place going to Dalton Shahan from DeSoto Parish with an impressive score of 88/100 and a long streak of 26 straight (Dalton Shahan, Elijah Bray from Claiborne Parish, and Luke Maestrini from Lincoln Parish all shot a score of 88/100).
Jonah Finley of Ouachita Parish took 1st place in the adult division with a score of 96/100, Thomas Singleton of Lincoln Parish and Wilbur Harrison of Ouachita each shot a score of 95/100.
4-H is America's largest youth development organization, empowering nearly six million young people with the skills to lead for a lifetime. Please contact your local 4-H extension office for more details.