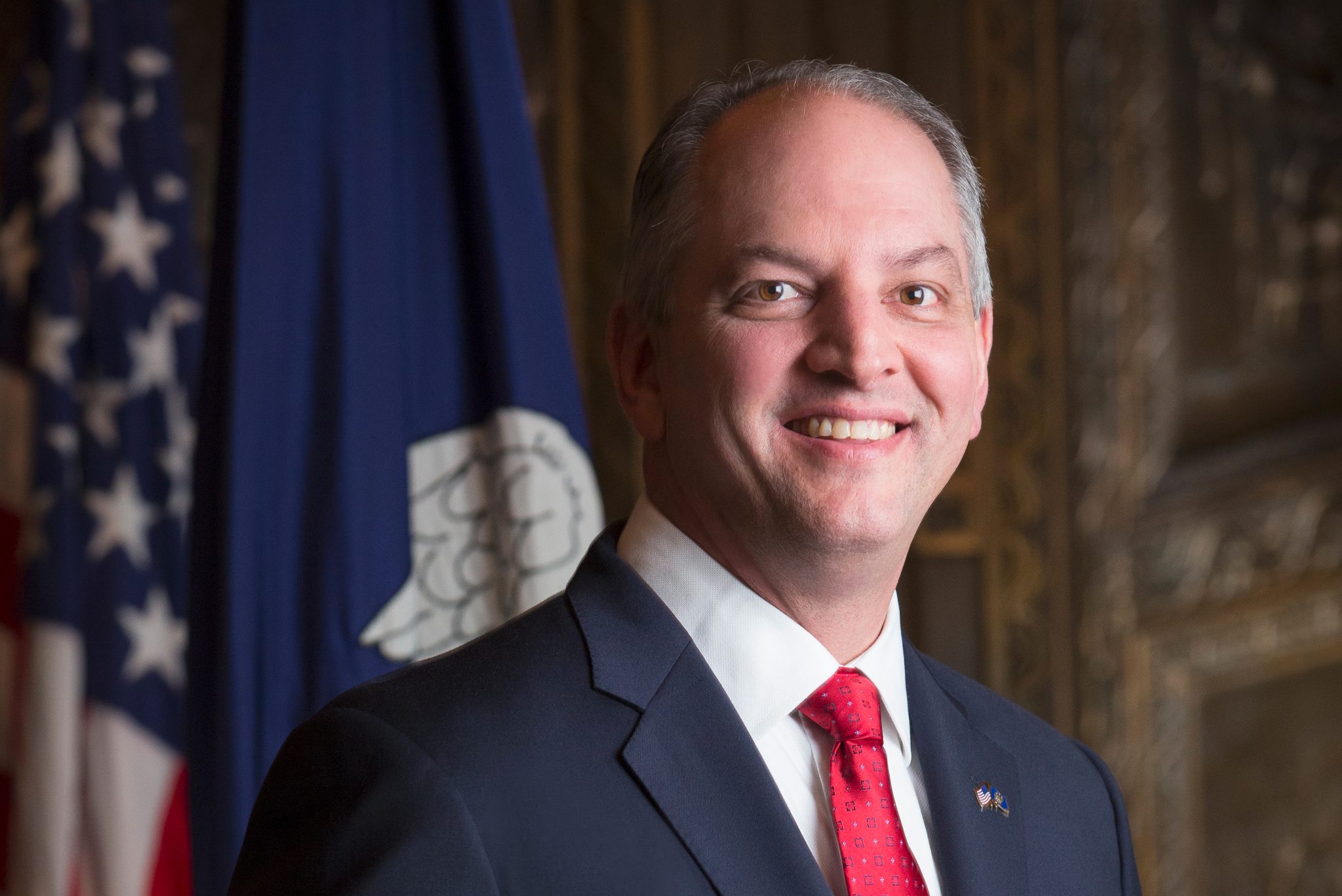 Gov. John Bel Edwards will be the keynote speaker during the 75th annual Minden-South Webster Chamber of Commerce Membership Banquet presented by Gibsland Bank & Trust.
The event is set for 7 p.m., Thursday, Jan. 26, at the Minden Civic Center. Doors will open at 6:30 p.m. and attire is business casual.
"We are excited to have Gov. Edwards speaking at the banquet and visiting Minden. This is great for Minden as well as Webster Parish," 2016 Chairman Jeff Lee said. "This should be an exciting night celebrating our 75th year and a great start for 2017."
Tickets are $45 and can be purchased at the Chamber office or by phone by calling 377-4240. Those that plan to attend are asked to RSVP by Jan. 20.
Gibsland Bank and Trust is the title sponsor for the upcoming banquet.
"As the title sponsor, GBT has worked diligently with the committee to plan an event full of grace and elegance," Terry Gardner, who is serving as Chair of the Banquet Committee said. "A large crowd is expected to create an ideal audience to spotlight the businesses of the Minden-South Webster area."
Also sponsoring the event is MBL Bank and TG Companies as diamond sponsors as well as Madden Contracting, Meadowview Health and Rehab Center, Sen. Ryan Gatti and Town and Country Health and Rehab/Weston Place as gold sponsors.
The Chamber will also bid farewell to the 2016 Chamber Champion, Citizen's National Bank and the 2017 Chamber will be announced during the banquet.
Gardner said table sponsorships are also still available for interested businesses and individuals.
As a sponsor, Gardner said the business or individuals name would be listed in the program and on slideshow during the banquet. Tables can sit up to eight people.
For more information, contact the chamber office at 377-4240.