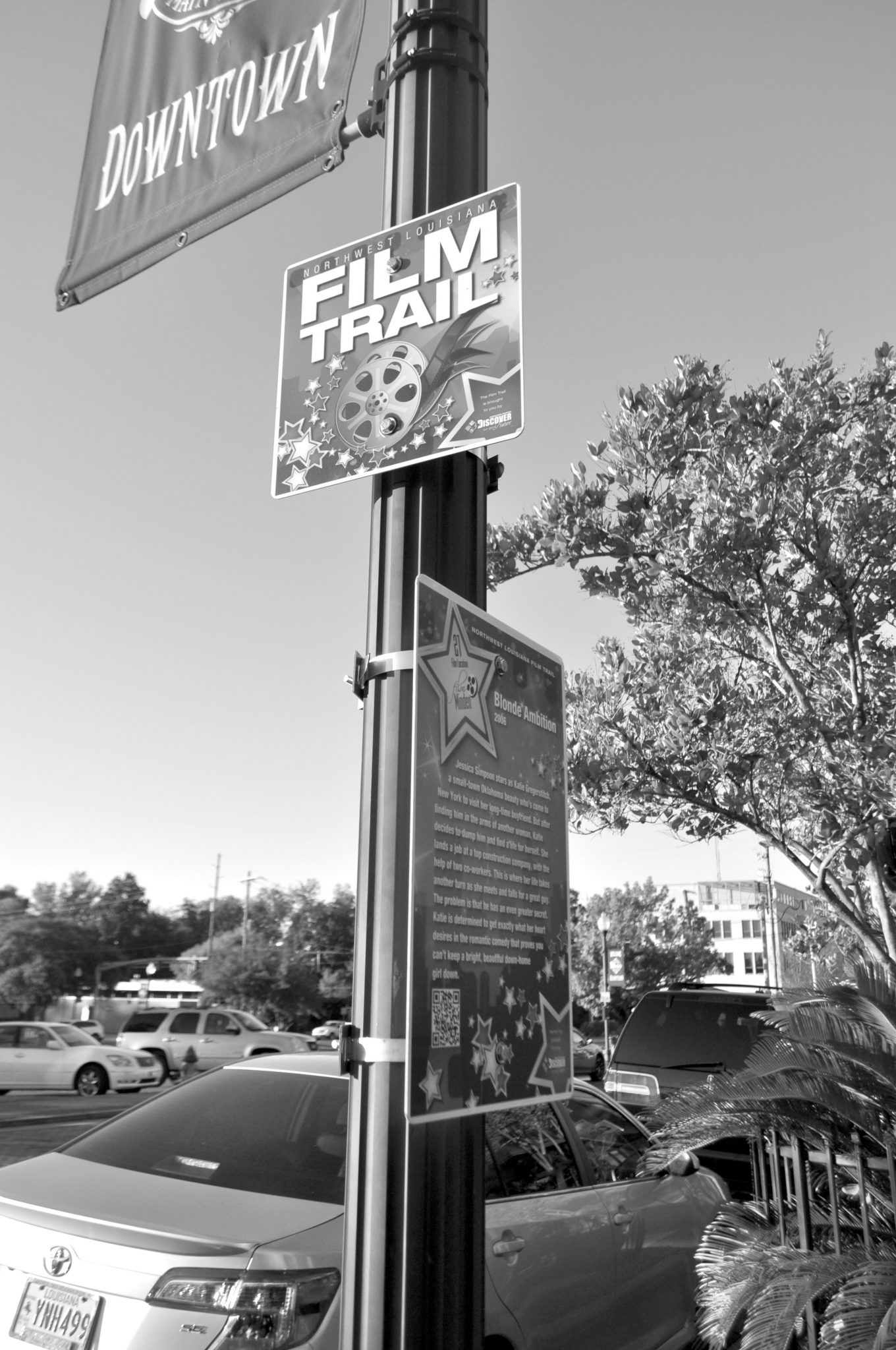 Staff and Wire Reports
The governor of Louisiana has met with eight major film production companies to discuss filming opportunities in the state.
The Times-Picayune reported Wednesday that Gov. John Bel Edwards met this week with Netflix, Warner Bros., NBC, Universal, HBO, Hulu, CBS and Sony Pictures Motion Picture Group. He urged them to use the state's Motion Picture Production tax credit, which was implemented in 2002 to attract productions and boost the economy.
It has attracted productions such as "Django Unchained" and "12 Years a Slave." A 2017 economic impact study says entertainment spending in 2015 and 2016 brought in nearly $1.8 billion in household earnings for state residents.
There are seven films and six television shows being filmed in Louisiana, and Edwards says he expects to see more in the coming months.
Many films and television shows have been shot in northwest Louisiana, including Minden.
According to Webster Parish tourism's website, www.visitwebster.net, the following films have been shot in the parish:
Cool Dog and Cottonmouth Creek were filmed in historic downtown Minden, Academy Park and Camp Minden in February and March 2009.
Tekkon the next "based on the video game" film starring Jon Foo and Sienna Guillory filmed on location at Camp Minden in February 2008.
Longshots starring Ice Cube, Keke Palmer, and Tasha Smith filmed in downtown Minden, at the Minden High School, and the Webster Parish Alternative School in Minden. The preproduction actually began in December of 2007 and was completed in February 2008.
The Year One starring Jack Black and Michael Cera began production in Sibley on January 24, 2007.
In February and March of 2007, Harold and Kumar, Escape From Guantanamo Bay starring Kal Penn and John Cho filmed at Camp Minden, the old Penal farm and in the historic district of Minden at the Slaid home.
In March 2007 the independent film, The Last Lullaby starring Tom Sizemore, Sasha Alexander, filmed in several locations in Minden and Dixie Inn. The Mist a Stephen King Horror novella starring Thomas Jane, Marcia Gay Harden, and Laurie Holden was partially filmed at Camp Minden as well.
Welcome Home Roscoe Jenkins starring Martin Lawrence, Mo'Nique, Cedric the entertainer and James Earl Jones released at the end of February 2008, was filmed in downtown Minden end of April and early May of 2007. Additionally, MTV produced a pilot, Cheer Camp, at Lake Bistineau State Park and The Great Debaters with Denzel Washington was shot for three days at Camp Harris at the parish line with Claiborne Parish.
Jessica Simpson starred in A Major Movie Star filmed at Camp Minden in August 2007 and in Blond Ambition with Willie Nelson filmed in downtown Minden in December 2006.
Premonition, starring Sandra Bullock filmed in downtown Minden in February 2006.
The Guardian, starring Kevin Costner and Ashton Kutcher officially began filming on December 5, 2005 at Camp Minden.