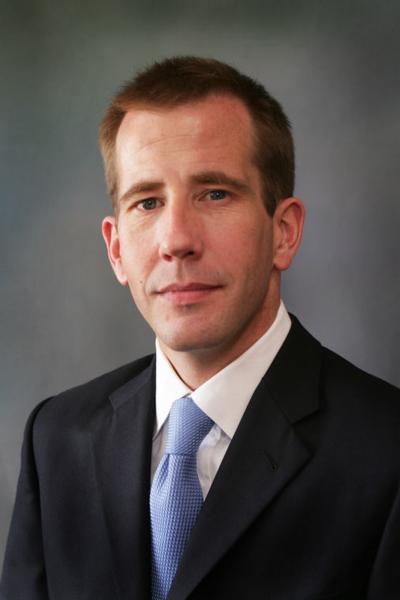 What in the world has happened to the Democrat Party in Louisiana?
That's a fair question to pose in light of the absence of any prominent Democrats running for office statewide sans Gov. John Bel Edwards. Besides the governor, just take a look at the candidates opposing statewide officer holders. Lt. Gov. Billy Nungesser, Secretary of State Kyle Ardoin, Attorney General Jeff Landry, Treasurer John Schroder and Commissioner of Agriculture Mike Strain, all Republicans, face token Democrat opposition. Insurance Commissioner Jim Donelon is battling insurance company executive Tim Temple, but Temple is a Republican.
The mere notion the state Democrat Party failed to recruit weighty candidates to take on incumbent Republicans in statewide races should tell us something. What that something is, certainly is debatable. At the very least, it tells us Democrats have lost favor in Louisiana, and besides Edwards, they have no bench to turn to in order to give the electorate some options on election day.
Common sense tells us Democrats should have done whatever was necessary to field a significant opponent to oppose Landry at the very least. That way, Landry — the most dynamic campaigner among Republicans statewide — would have been forced to spend his time and considerable resources in this fall's election cycle getting himself re-elected in lieu of hacking on the governor, who faces two prominent Republican opponents. Plus, a strong Democrat running against Landry — assuming there is one beyond Edwards— would have aided Democrats in ginning up Democrat turnout in the Oct. 12 primary.
It didn't happen. Instead, Landry drew token opposition, and Democrats missed an opportunity.
Since 2016, or the year Edwards took office, until July 31 of this year, the number of Democrat registered voters in Louisiana has dropped from some 1.33 million to 1.25 million. The Republican Party, on the other hand, has witnessed its voter registration rise from 821,000 in 2016 to 913,000 over the same period. Voters registering as Independents increased from 756,000 in 2016 to 781,000 as of July 31. Boiled down, Democrats now account for 43 percent of the electorate in Louisiana while Republicans represent 31 percent of the voters. Independents now account for 26.5 percent of all registered voters.
Of the 43 percent of the registered voters who are Democrats, some 56.8 percent of them are black while whites only make up 39.6 percent of Democrats. Those figures only reaffirm the perception that the Democrat Party in Louisiana has largely evolved into the party for minorities. Like it or not, that's the perception.
Political experts say President Trump has nationalized state politics. There certainly could be some truth to that argument, but something tells me there's more to it than just Trump dominating the public discourse in America, including Louisiana.
You cannot turn on the television news or read a daily newspaper or log on to the internet to read a news web site without encountering a report about Democrats arguing in favor of abortion on demand or throwing a temper tantrum about immigrants being blocked from entering the United States illegally. You also cannot avoid seeing or reading about Democrat members of the Congress denouncing the U.S.'s staunchest ally, Israel, while defending Muslim extremists. U.S. Reps. Ilhan Omar and Rashida Tlaib come to mind.
Simply stated, the Democrat Party —nationally — has become far more liberal than what it was just 11 years ago when Barack Obama was first elected. It's almost unrecognizable compared to the Democrat Party that nominated Bill Clinton for president in 1992.
Whether Louisiana Democrats realize it or not, the voting public, by and large, does not see any difference between a Louisiana Democrat and Democrats like Ilhan Omar, Rashida Tlaib and Maxine Waters.
And that begs the question: Gov. Edwards, why are you still a Democrat?
Sam Hanna Jr. can be reached at samhannajr@samhannajr.com.