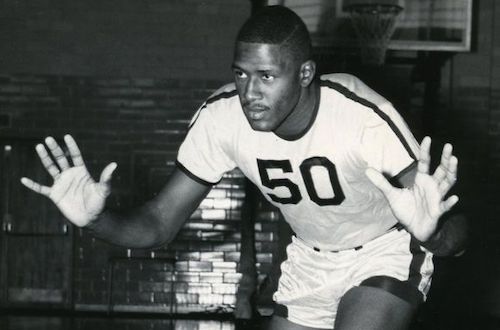 GRAMBLING — The Grambling Legends Hall of Famer who led what was then known as Grambling College to the school's only men's basketball national championship will be honored in pregame and halftime ceremonies during Saturday's home men's game against Southern.
Reed, a native of Bernice, played for Grambling from 1960-64 and averaged 18.7 points and 15.2 rebounds per game in his career while leading the Tigers to a pair of Southwestern Athletic Conference championships.
But it was in 1961 that the 6-10 center/forward made his biggest mark for Grambling as he led the Tigers to the National Association of Intercollegiate Athletics national championship, roaring through three tourney games before defeating Georgetown (Kentucky) 95-75 in the title contest.
The 13th-seeded Tigers defeated No. 1 seed Westminster (Pennsylvania) in a semifinal game before topping No. 3 seed Georgetown for the only national basketball championship Grambling has ever won.
Reed scored 2,280 career points at Grambling, averaging 26.6 points per game and 21.3 rebounds per game during his senior year.
He then went on to become the 10th overall pick (first in the second round) in the 1964 NBA Draft by the New York Knicks before moving on to become the first player in NBA history to win the league MVP, All-Star MVP, and Finals MVP all in the same season in 1970.
Grambling State University will honor Reed on Saturday by retiring his collegiate jersey and naming the floor of the Fredrick C. Hobdy Assembly Center as "Willis Reed Court."
Reed was inducted into the NAIA Basketball Hall of Fame in 1970 and the Naismith Memorial Basketball Hall of Fame in 1982.
He also served as head coach of the Knicks and the New Jersey Nets as well as in the front office for the Nets and New Orleans Jazz.