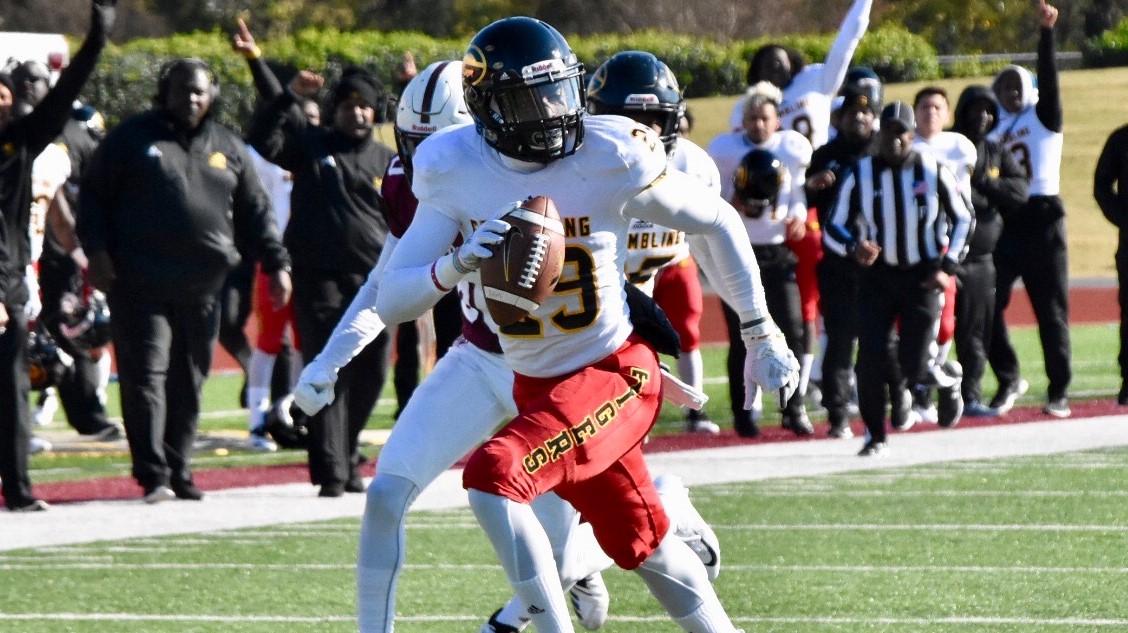 INDIANAPOLIS, Ind. | Grambling State University red-shirt junior defensive back Joseph McWilliams was among 52 current players who took part in a recently formed NCAA Division I Oversight Committee Student-Athlete Connection Group.
The group consists of 52 current players, including representatives from every conference and independent schools in the Football Bowl Subdivision and Football Championship Subdivision. Jennifer Williams, the director of athletics at Alabama State, will be the Division I Football Oversight Committee's primary liaison to the student-athlete connection group.
"It's important that student-athletes have a platform where they can express themselves," Williams said. "The Division I Football Oversight Committee is excited to hear what some of the topics are they want to talk about. We want to know what is affecting them, and how we can enhance their experience as a student-athlete."
In the past, the oversight committee has gathered student-athlete feedback when considering significant changes to the sport. Two years ago, the sport adjusted its recruiting calendar to add a mid-December early signing period for football prospects and last season supported a rule where a player can participate in four games and still have it count as a redshirt year. Even so, football oversight committee members want to broaden the chance for student-athletes' voices to be heard.
"Forming this group is an excellent idea," said Nicholas Clark, the vice-chair of the Division I Student-Athlete Advisory Committee who played free safety at Coastal Carolina. "Football is such a competitive environment, and everyone wants it to be as fair as possible. This new group gives student-athletes the chance to help shape the game and emphasize where the game should be headed both on and off the field."
It has yet to be determined how often the new student-athlete connection group will hold conference calls, but they are likely to be held before each of the in-person Division I Football Oversight Committee meetings, which occur in January, April, June and October.