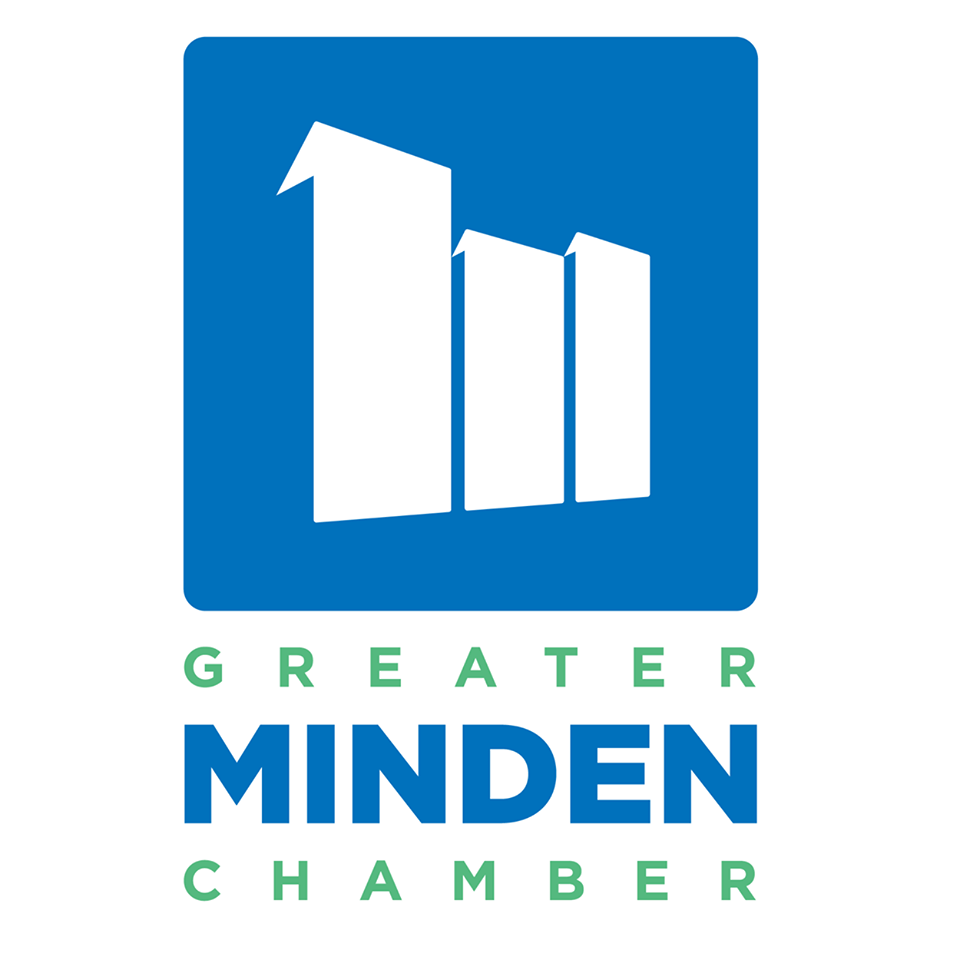 The Greater Minden Chamber held a forum with Minden City Council candidates in order to give citizens an opportunity to hear their thoughts and view before making the decision of which would be the best representative of their district in the upcoming March election. Candidates from District A and District D were asked a variety of questions regarding the City and how they would furter it's growth. In today's publication the Candidates from District A will be featured and the answers from Candidates of District D will be featured in Tuesday's publication.
What is one of the major factors that contributed to you running for city council? What experience do you have that will make you a qualified city council person?
Mandi Hart District A
"My biggest platform that I want to run on is just being a bridge in our community. Our community has really suffered in the last year through this pandemic. People have been isolated, people are at home, and so I know there have been some struggles there. There's also been some struggles with race relations and a separation of the black community versus the white community, and I don't want it to be that we want to recognize the worth of all persons and be a bridge in our community," said Hart.
"I feel as though I have the capacity to hear and listen to all sides and do what's best for the constituents of District A. To hear what does District A wants and to be able to bring those to the City Council and do what's best for the city as a whole, with my district's concerns being at the forefront of that. I'm very active in several activities around the city and members of the chamber. I've been a member of the Junior Service League, participated in lots of the events that go on downtown. And so I feel like I have a hand on the pulse of the community. It's what really has driven me to want to stay here, the spirit of what Minden is and what it is about, and it's about its people. I've always had a heart for people, all people, and I love all people, and I want to make sure everybody's voice is heard at City Hall."
Wayne Edwards District A
"When people run for these elected positions, what they say to get elected and what they say when they're in office, it differs too much from what the facts are. Let me give you an example. We all want our streets paved. It costs one million dollars a mile to pave a street, and the budget for the street department is only about three million a year. So if you pave one street, everything is actually shut down," said Edwards.
"So what I want to do is make sure that we as a city work towards a development plan, because every four years that I've seen over the past, we come back and we reinvent the wheel. We just got to make sure that we put in place a sustainable and in the best interest of the city."
Robert Stewart District A
"The qualification that I bring is 25 years teaching jr. high school, high school, and community college. Serving in leadership positions in those 25 years in the field of Education. I've worked in small high schools, and I've worked in high schools of four thousand students. I served in leadership in that particular school, chairing different areas of responsibility for the education of our children," said Stewart.
"So I feel that with my ability as a leader in the area of education, 25 years, and my commitment to academic excellence in the classroom, I would take that same leadership skill and bring it to the city council representing District A."
How does public safety rank on your list of priorities, and do you envision a larger police or fire department?
Mandi Hart District A
Public safety is number one. It's the whole reason why, as I said earlier, it's hard for me to justify going door to door and campaigning because I want to be cognizant of the concerns of our citizens," said Hart.
"I know some people don't think the pandemic is real, but I'm here to tell you, as a nurse who's worked through this pandemic, that it's very real. And so I respect this pandemic and I respect the views of the people in the community here in the pandemic. And so public safety is number one for me, and that's just talking about the health care side.
There's so many more avenues and aspects of public safety, and that includes our first responders, police officers, a greater police presence where needed and to be seen, and then taking care of the people of the District A and our city as a whole."
"Our city definitely needs a greater police presence. I know working with several of our police officers, many of them pick up extra shifts at the hospital in the evening. So I've gotten to know many of our police officers and they do need help.
They need more assistance to be able to take care of our city. Although, you know, we're a small city. We also have a very small police force that needs to be expanded a little bit."
Wayne Edwards Dist. A
"Because as of right now they are open positions on the police force that need to be filled, and because we have a hard time filling those positions. Once we get those positions filled, we can go back again and reevaluate and let the chief decide how he needs to run that department. He's an elected official. He is responsible for taking care of that section. And I believe that if we elect a person to a position of responsibility, that goes along with it also, and we need to make sure that person got the tools to do the job. There can always be a discussion if we need more policemen based on the need," said Edwards.
Robert Stewart Dist. A
In my 54 years of being a part of District A, Minden many years ago, had many major problems with drugs, but over a course of years, through the strong public safety and the leadership in public safety that we've had over the years have Chester Adcock, all the way up to the present Chief Steve Cropper. But, Chief Cropper needs help. We have to get the right personnel, the right trained personnel in place and make sure that we are effectively making sure our streets are safe, in District A and the City of Minden," said Stewart.
"Crime is high, but crime does not have to be high if we get the right officers and train these officers and provide resources so that these officers can feel comfortable, they will stay in Minden. That's been our issue and our problem. They will come to Minden, and then they will get a better opportunity. So we've got to find a way to support our police department and a way to fund our fire department, our fire departments, is very faithful in coming. And the volunteers, but you got to find a way to make sure that the volunteers are paid for their service. So we need to do better. Find the revenue that is going to help with paying our personnel in the Police Department and the Fire Department, and add additional personnel."
Will you continue to build a positive working relationship with our school district?
Mandi Hart District A
"I would like to see the school system have more of an active role. Partnering together more with the city council and doing projects together, working on grants together, bringing programs into the school system. Asking, how can the city council help the school system to push them forward into the forefront of education to help their scores?
What is it that they need that maybe they're not getting from the city, have those discussions with the school board and have those discussions at the city council level? And how can we best serve those needs?" said Hart.
"Because when education wins, we all win. When our kids are getting what they need, our schools, our whole community wins. We go on to have successful kids who turn into successful adults right here in Minden and hopefully work in Minden then start businesses and Minden and support Minden."
Wayne Edwards Dist. A
"One thing I think we probably need to do is work with the school board, and to my knowledge, there is no basic working relationship between the two. Now prior to the economic developer leaving, James Graham, we've met a couple of times with the school board to discuss issues within the city that related to education, but for some reason, those meetings stopped short after he left, and to be honest with you, I think those meetings actually offended somebody because real issues were being discussed, and most of the time, when you discuss some real issues, people get upset. But there are some tough discussions that we got to have," said Edwards.
Robert Stewart Dist. A
Well, every school teacher of over twenty five years. The district, and the City of Minden needs to be committed to all of their schools. We have neighborhood schools that are part of our neighborhood, but we need to look at the whole educational system of Minden as a whole. We need to provide opportunities for our children outside of the classroom environment," said Stweart.
"That's one thing that I would like to see, District A bring in programs that are going to be opportunities not just for the children of District A, but for all of the children of Minden. So the city council and the Board of Education work hand in hand. The Board of Education prepares our young people and the city needs to invest, and my investment would be trying to get some activities for the children of Minden in District A, but not just for the children District, but for the children of Minden as a whole, but we have to work together in that area."
If you had a one million dollar grant for the city of Minden, what would you spend it on and why?
Mandi Hart District A
"The first thing I would do for our city is there's a lot of roads that need work. There are communities that need that sidewall. We have great parks, but some need some repairs or some other services, not just for kids, but senior citizens. Tracks for senior citizens. Activities for senior citizens," said Hart.
"I think we focus a lot on our kids, but sometimes our senior citizens don't have all the resources. We have some activities for senior citizens, but locally at their individual parks, creating things that they can use as well. I would also like to see that million dollars be put towards more economic development down our industrial drive to help Minden and be more visible from the interstate. We're a small town tucked away off the interstate that you can't really see. So letting those passing by see what's happening in Minden and feel the spirit of, and as they drive down I20."
Wayne Edwards District A
"What I would probably do is, given him my economic developer, put him on a task. I would make it highly visible as I possibly could. Those values, true values associated with this city, I would showcase it. And if you think about it, I've been in Minden all my life, and at one time we were the manufacturing hub. We built trailers, we built munitions. We had all kinds of plants going on. That money would be spent … to get back to that. Those companies didn't die, they moved. I would use that money to try to get them back," Edwards.
Robert Stewart District A
"What I would deal with is infrastructure. The roads are in bad shape. So we need to look at each individual road, to make District A and also in the City of Minden. Some of these roads have been in this shape for several. So what I would do is that I would take that million dollars and I would look at infrastructure of the roads, the upkeep of some of our major departments that need strengthening, and I would take that one million down and I would also look at bringing in some new affordable housing for District A and the City of Minden," said Stewart.