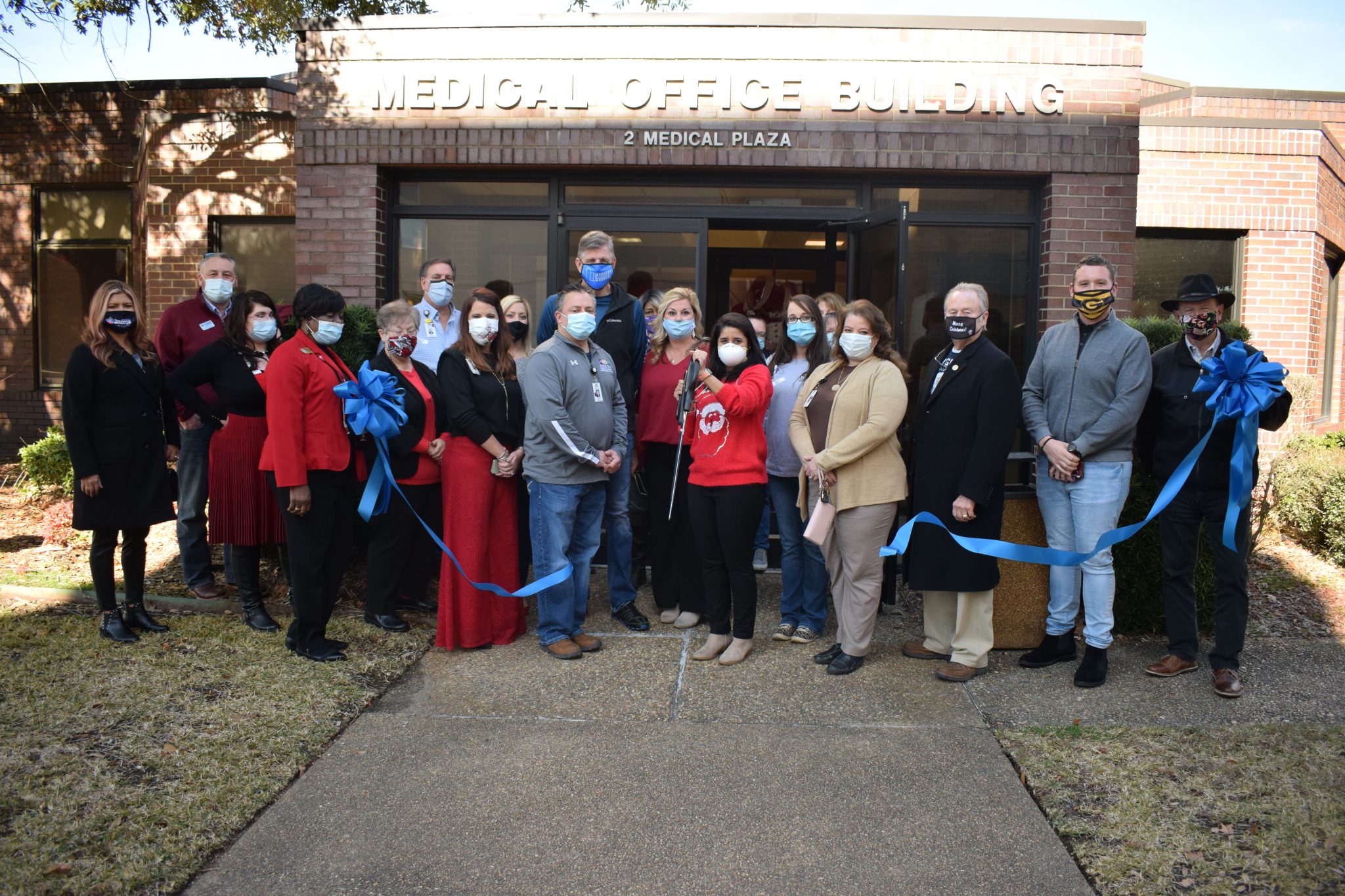 The Greater Minden Chamber welcomed Dr. Pallavi Shirsat, a board certified physician in Nephrology and Internal Medicine, as she opened her Nephrology and Hypertension Clinic in the #2 Medical Plaza next to Minden Medical Center.
Chairman of the Greater Minden Chamber David Specht shared his appreciation for Dr. Shirsat choosing Minden as the location to open up her clinic, stating, "I'm thankful for our hospital, Dr. Shirsat, and the entire team here. Minden is a small community in comparison to a lot of other places and, to have a Nephrology clinic here is a big deal. So we are just so very thankful for your investment here," said Specht.
Representing the City of Minden, Mayor Terry Gardner shared some words during the event as well conveying the importance of Minden Medical Center to the city.
"Let me welcome your growth to Minden Medical Center. I hope that I will never need your services," said Mayor Terry Gardner.
"We not only appreciate you, we appreciate Minden Medical Center as well. They are the anchor to our downtown, and we appreciate all the Doctors and nurses that bring people to our area for treatment."
Echoing a similar sentiment, Phillip Smart, Minden Economic Director, stated, "I just want to say congrats on your business. Thank you for coming to the community, opening up your hearts and your business, bringing these services that are truly needed not only in our parish but in our state as well. My hats off to you."
Jim Williams, CEO of Minden Medical Center, was also present to congratulate Dr. Shirsat, and also revealed her role in a new outpatient dialysis clinic being built across from the post office. "We're super excited that she is here and providing nephrology services. We do provide in-patient dialysis services to patients in the hospital to those that need that," said Williams.
"Pretty soon, there is a clinic that is being built in town right across from the post office … and that's going to be Dialysis Clinic International who supports us on an inpatient basis, but they're going to have an outpatient clinic here and Dr. Shirsat is going to be the Medical Director of that outpatient clinic," siad Jim Willaims CEO of Minden Medical Center.
Dr. Shirsat, after seeing all the people present to welcome her and the opening of her clinic said, "Thank you so much, all of you, for coming here blessing my clinic, my patients. I have a great team here and that's why I can do what I am doing."