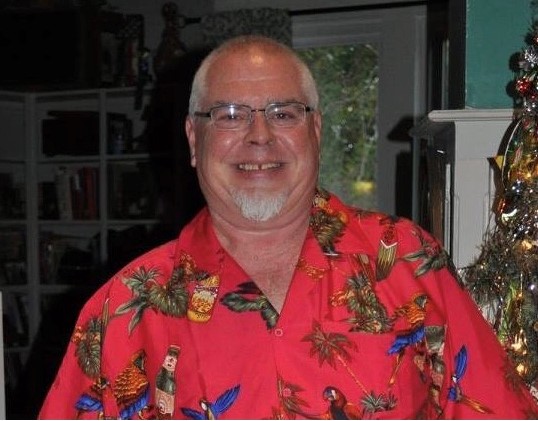 Gregory Lee Garms left the life he knew for 55+ years for his heavenly home on October 11, 2020, in Fort Wayne, Indiana. He succumbed to the COPD that had taken over his body for quite a few years making breathing very difficult.
Greg was born in Minden, LA on January 9, 1965, to Louis and Betty Garms. He graduated from Minden High School in 1983 and attended LaTech. He was an OTR driver for more than 25 years. He loved being on the road and had traveled to all 50 states, as well as many countries while cruising.  
He will be missed by many family and friends. Greg never met a stranger, and made friends everywhere he traveled. All who knew him will remember his penetrating voice and loud and genuine laughter.
He was welcomed into his Heavenly home by his father Louis Garms, Sr., his paternal grandparents, Ludwig Garms and Naomi Harper Garms, maternal grandparents, Albert Lee and Effie Pearson Weldon, and sister-in-law, Lisa Patterson Garms.
Left to cherish his memories are his mother, Betty Weldon Garms, sisters, Katherine Garms, of Pacheco, CA, and LaDonna Garms Chreene (Mike), of Minden, brothers Louis Garms, Jr. (Michelle) of Gulf Shores, AL, Alan Garms of Houston, TX, Kenny Garms (Lynn) of Manchester, TN, 3 nieces, 9 nephews, 4 great-nephews, 2 great-nieces, and 2 great-great nieces including his very special great-great-niece Marlee, and his traveling pal, Ginger Fay.  A celebration of Greg's life will be held at a later date.