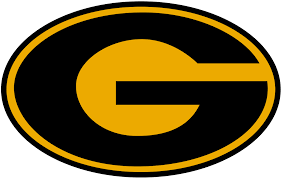 ABILENE, Texas | Isaiah Torres led the Grambling State University baseball team with three hits as the Tigers pounded out 14 hits and held off a late ninth-inning rally with an 8-7 victory over Abilene Christian on Sunday afternoon at Crutcher Scott Field.
Grambling State (12-15) scored eight runs in the first five innings, highlighted by a four-run fifth. Abilene Christian (12-14) nearly climbed all the way back, scoring four runs in the final three innings and had the tying run at second with two outs before reliever Ryan Evans recorded the final out with a strikeout.
How It Happened

Grambling State struck first with one run in the top of the first to grab a 1-0 lead.

Ian Bailey walked and stole second. With one down, Isaiah Torres singled to left to plate Bailey.
The Tigers added to the lead in the third inning with one run.
With one down in the frame, Richard Ortiz singled up the middle and advanced to second when Nick Wheeler reached on a two-out error. Jahmoi Percival walked and Kevin Whitaker, Jr. was hit by a pitch to bring in Ortiz to give Grambling State a 2-0 lead.
The Tigers extended the advantage to 4-0 in the top half of the fourth with a pair of runs.

With one out, Drexler Macaay singled to left and moved to second when Torres reached on an error. After a pitching change, Ortiz singled to right to plate Macaay and Torres came across to score on a sacrifice fly to center.

Abilene Christian cut the deficit to 4-3 with three runs on three hits and took advantage of an error in the bottom of the fourth.

Back came the Tigers in the fifth inning.

Percival opened the frame with a base hit to right and moved to second on a Whitaker infield hit. Both runners advanced a base on a sacrifice bunt by CJ Mervilus. Bailey reached on a fielder's choice to load the bases. Macaay followed with a double to left center as Percival and Whitaker. Torres singled to plate Macaay and Bailey as Grambling State pushed the lead to 8-3.

The Wildcats closed the gap to 8-5 with a two-run homer by Luis Trevino in the seventh.
Abilene Christian got an inside the park homer by Derek Scott and an RBI double by Koby Claborn to trim the deficit to 8-7 with two outs in the ninth. With runners on first and second, Tiger relief pitcher Ryan Evans got Matt Munoz to strikeout swinging to end the game.
Inside the Numbers
> Grambling State finished with eight runs on 14 hits, committed one error and stranded 15 on base
> Isaiah Torres led the Tigers at the plate by going 3-for-5, with three RBIs and two runs scored
> Ian Bailey, Drexler Macaay, Richard Ortiz, Jahmoi Percival and Kevin Whitaker, Jr. each collected two hits
> Ryan Huntington started on the mound and worked 4.0 innings. He gave up three unearned runs on four hits, with four strikeouts and two walks
> Kaelin Woodard (1-3), JC Bonilla and Ryan Evans (fourth save) pitched in relief
> Abilene Christian finished with seven runs on nine hits, committed two errors and left eight on base
> Luis Trevino paced the Wildcats offense by going 4-for-4, with a pair of runs driven in and two runs scored
> J. Nicholson (2-3) took the loss in 3.1 innings pitched. He surrendered four runs (two earned) on five hits, with five strikeouts and a pair of walks
> Hunter Spaeth, Logan Patterson and Brennan Lewis worked in relief.
Up Next
Grambling State returns to action with a midweek game on Tuesday at 12th-ranked LSU. First pitch from Skip Bertman Field at Alex Box Stadium is set for 6 p.m. and the game will be streamed live on SEC Network+.