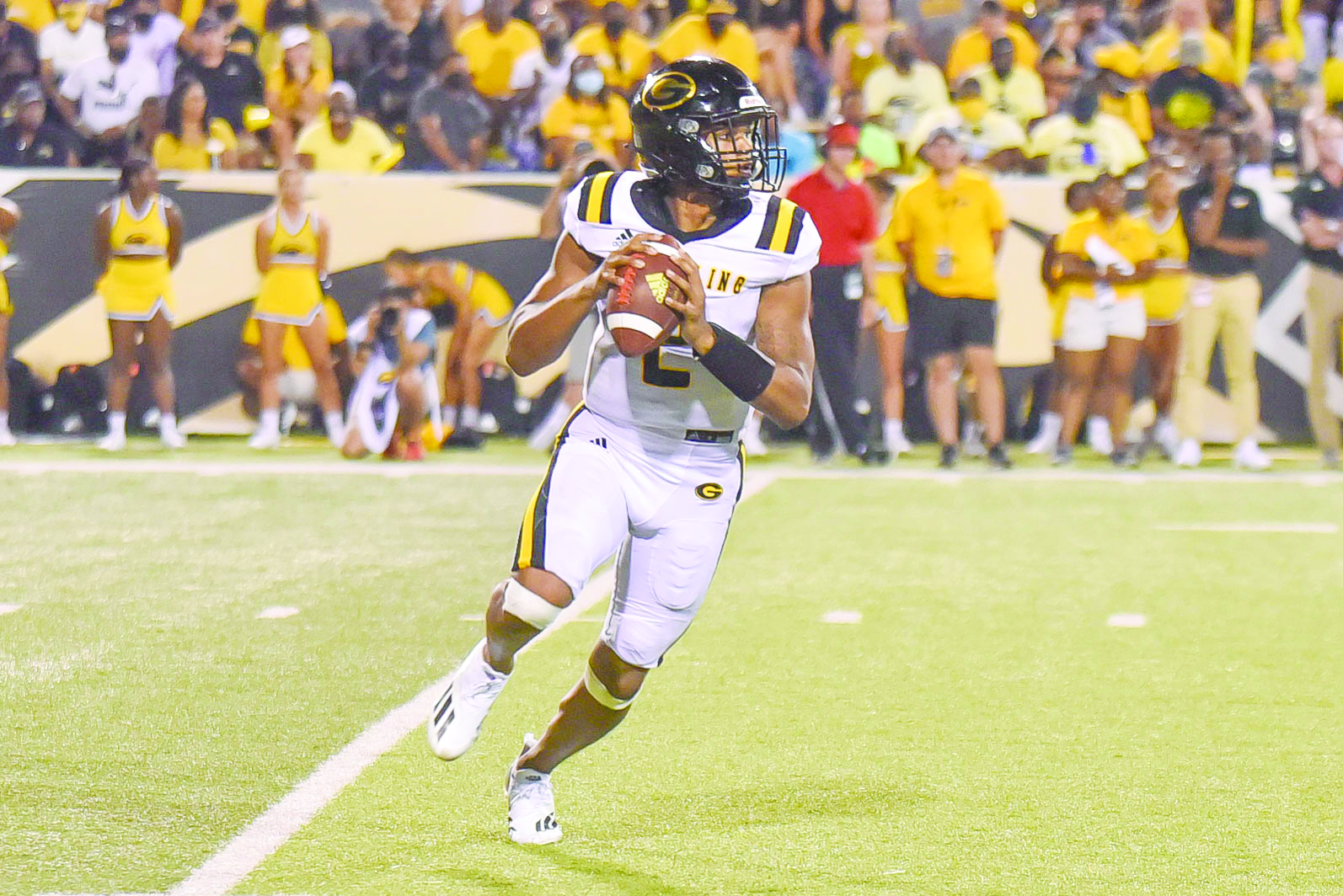 It's become a recent Homecoming tradition for the Grambling State football team — defeating Texas Southern.
And GSU will be fighting for a fourth-straight Homecoming win over TSU when the teams square off at 2 p.m. Saturday at Eddie G. Robinson Memorial Stadium.
Grambling's game against Texas Southern last spring was canceled due to COVID-19 protocols, but will be facing Texas Southern in its Homecoming game for the third time since 2017.
Texas Southern hasn't won in Grambling since topping the G-Men 23-17 in 2013.
Grambling State (2-4 overall, 1-2 Southwestern Athletic Conference) is coming off a 24-20 loss to Alcorn State last week. The Tigers' rallied back from a 24-6 deficit midway through the third quarter before being held off by the Braves late in the contest.
Texas Southern (2-3, 1-1 SWAC) is riding high after earning a 35-31 win over Southern last week, the first time TSU defeated the Jaguars since 2010.
"For the second week in a row we came out flat," GSU coach Broderick Fobbs said about his team's loss at Alcorn. "We didn't start the game we wanted to and played about as bad of a half as you could possibly play; everything that could possibly happen, happened. We've got to find a way to play 11-on-11 football and win those matchups, and that's not what we are doing right now."
But the G-Men fought to the end against Alcorn, something Fobbs is hoping to build on this weekend.
"Our kids don't quit, which is a good sign from our players," Fobbs said. "We've got a lot of really good kids and they've got the heart that it takes in order to be winners. We've just got to figure out how to do it the right way. We've got a really good Texas Southern football team coming in here and coming off a victory over Southern University. It's Homecoming for us, so we will need to stay focused and play our style of football and win in our stadium."
Texas Southern quarterback Andrew Body earned the SWAC's Offensive Player of the Week and on the season is 52 of 80 passing for 715 yards and leads the ground attack with 214 yards on 39 touches, along with a pair of scores.
Texas Southern is averaging 398.0 total yards of offense, with 249.0 coming through the air.
Grambling played two quarterbacks last week at Alcorn, with true freshman Noah Bodden getting the start before the G-Men put Aldon Clark in late trying to spark a rally.
Boddeb went 10-for-27 passing for 105 yards, with one touchdown and one interception while Clark was 5-for-5 passing for 67 yards and one score.
Clark also led Grambling's rushing attack with 59 yards on 10 carries while Greg White led the G-Men with four receptions for 67 yards and one touchdown
Saturday's game will be streamed through Grambling State Tiger All-Access on the gsutigers.com website and on the Grambling state Sports Radio Network. The game can be heard in Ruston (KRUS – Hitz 96.3) and in Monroe (KNNW – 103.1 FM). The Tigers' broadcast crew of Santoria Black, Ossie Clark, Nick Harrison and T. Lay Collins will call the action.