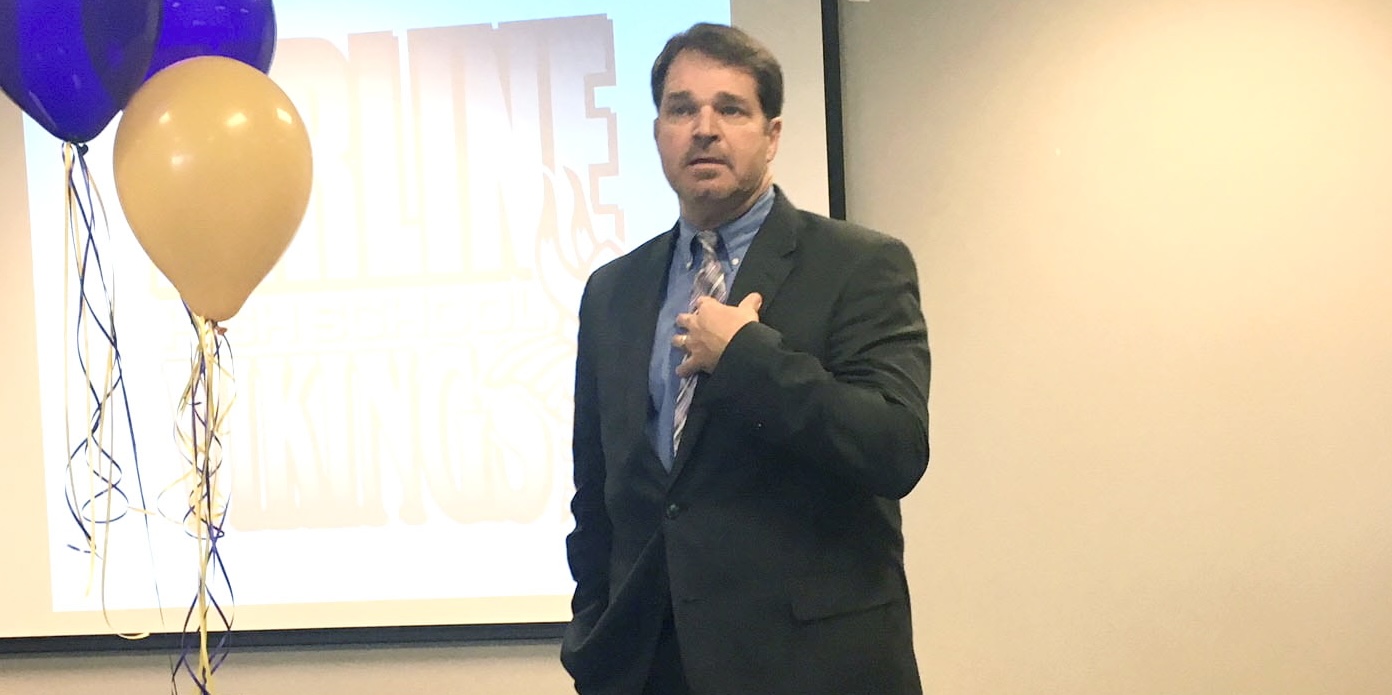 Ronnie Coker, a former Minden High state champion baseball player and Hall of Fame coach who led two Northwest Louisiana schools to state titles, has passed away at 58.
"It is with a heavy heart that I inform you that Coach Coker has gone on to be with the Lord," Airline athletic director and head baseball coach Toby Todd wrote in an email sent to media outlets and friends Monday night.
"He is no longer suffering. Coach Coker loved each one of you and made that clear the last time we spoke. Please keep his family in your prayers. I will let you know when I hear of the arrangements."
Coker, who spent the final years of his career as the athletic director at Airline, coached teams to baseball state championships at Parkway in 1998 and Captain Shreve in 2006. Parkway finished state runner-up in 1997. Shreve did the same in 2007.
A 1982 graduate of Minden, he helped the Crimson Tide win multiple state championships.
Coker was diagnosed with stage 4 colon cancer which had spread to his liver and lungs on April 23, 2021. In November, doctors at M.D. Anderson in Houston told him he had about two months to live.
In January of 2022, after multiple treatments, the same doctor told him that they could no longer detect cancer in his liver, lungs or colon and he was in full remission.
However, the cancer returned and in December of last year doctors told him there was nothing more they could do.
He has been in hospice care.
Coker was the head baseball coach at Parkway from 1991-99, compiling a record of 196-75.
He spent one year as head coach at Byrd before moving to Captain Shreve, where he coached for five years.
His overall record beginning in his first year at Parkway was 357-145-1 in 15 seasons.
He spent the remainder of his career as athletic director at Airline before retiring in 2021.
Coker was inducted into the Louisiana Baseball Coaches Association Hall of Fame in 2019.
In 2021, the Parkway baseball stadium was named Ronnie Coker Field.
"That's just so incredible," Coker told the school board via Zoom when the measure was approved at meeting. "I'm speechless. I give God all the glory. Stuff like this doesn't happen because of me.
"Stuff like this happens because of the kids, the administrators, the coaches that I've been so blessed with and so grateful for the opportunity to work alongside them. President Smith, this is just humbling.I really can't grasp this right now. It's just so humbling."
Former Airline principal Jason Rowland said the following after Coker received the Bossier Parish's final Gold Star of the 2020-21 school year.
"I used to say that everything Coach Coker touched turned to gold. He has been a cornerstone for the culture that has been established at AHS, but before his tenure at the 'A' he did the same for Parkway High School, Byrd High School and Captain Shreve High School. With every stop he has made, the fingerprints of Coach Coker are all over the school and community. His recognition today is very deserving and defines the spirit of what we should all hope to become."
After retiring, Coker created the Win The Day Foundation. The foundation has sponsored numerous camps in multiple sports beginning in the summer of 2022.
Coker has also spoke about his journey to many teams and groups since his retirement.