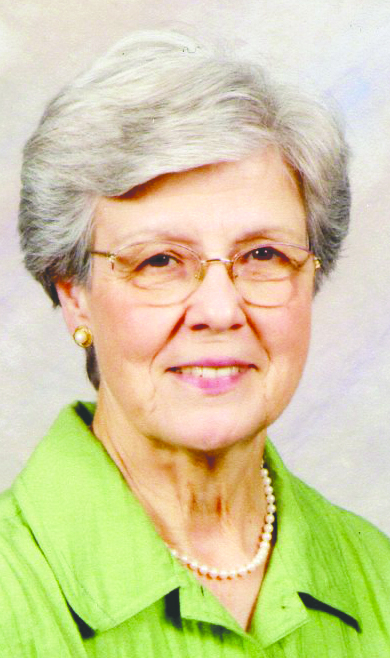 Hannah Thompson Simpson, 79, a native of Springhill, Louisiana, and a resident of Minden, Louisiana, died on Wednesday, November 14, 2018.
She is survived by her husband, Lonnie Simpson; daughter, Stacey Marks of Shreveport; granddaughter, Hannah Marks of Dubberly. She is also survived by nieces, Karla Taylor of Chopin, South Carolina; Ellen Irvine of Homewood, Alabama; and Jeanie Gautier of Alpharetta, Georgia. A special cousin, Joe Mark Smithison of Jonesboro, Arkansas also survives her.
She was preceded in death by her parents, Karl and Georgia McCracken Thompson of Springhill; and her sister, Sarah Oglesby of Toxey, Alabama.
Hannah graduated from Springhill High School and Northwestern School of Nursing. She practiced as an RN for over 30 years. She was a member of the Minden Garden Club and Eastside Missionary Baptist Church.
Memorials can be made to the Eastside Missionary Baptist Church Building Fund or St. Jude Hospital.
Funeral services for Hannah will be held Saturday, November 17, 2018 at 11 a.m. at Eastside Missionary Baptist Church in Minden, Louisiana, with Rev. Richard Methvin officiating. Interment will follow at Cotton Valley Cemetery in Cotton Valley, Louisiana. Visitation will be from 9 a.m. until time of service.
Rose-Neath Funeral Home
211 Murrell Street
Minden, Louisiana 71055
(318) 377-3412