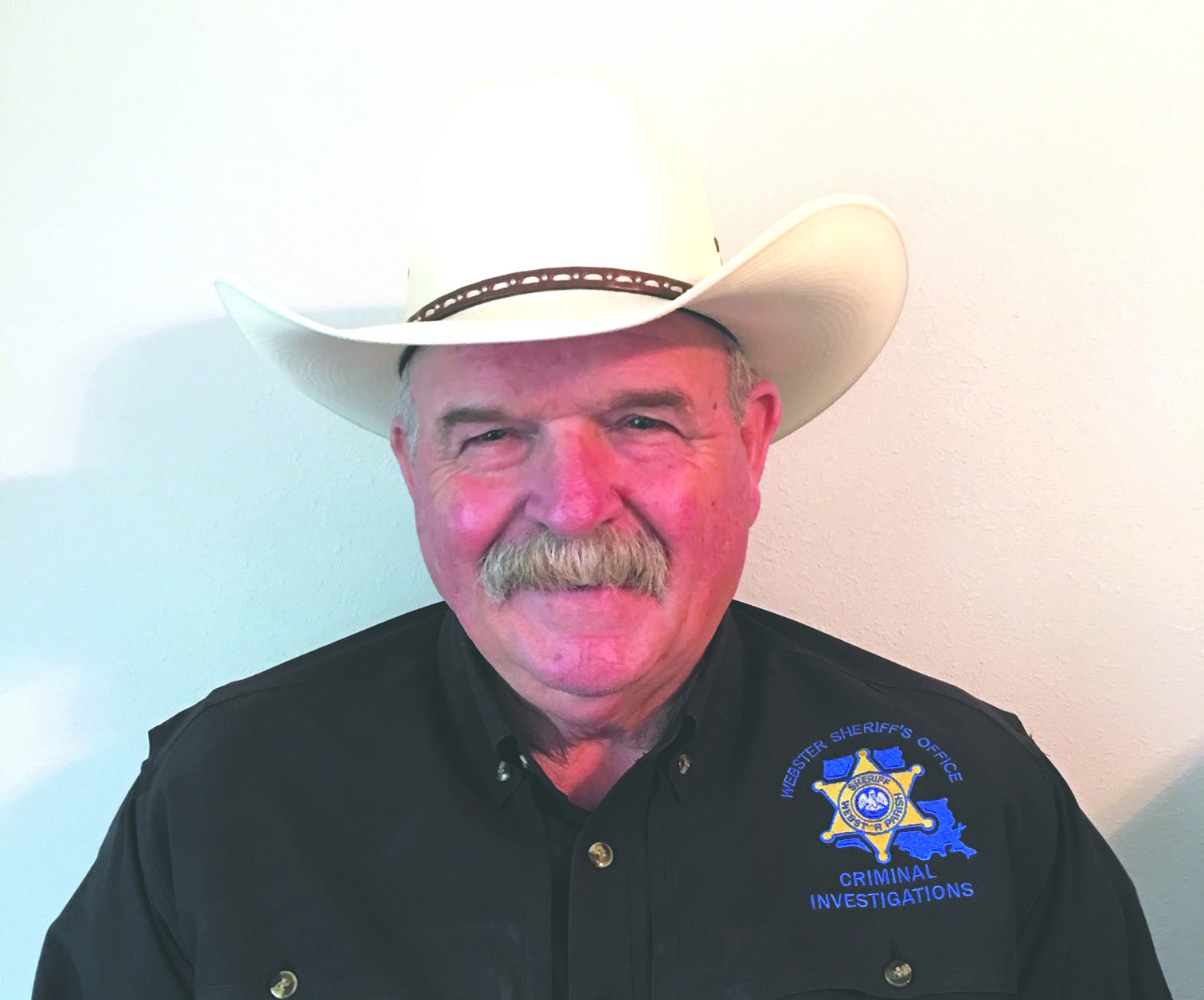 Editor's Note: The following is a political announcement received by the following candidate. All political announcements run in the same manner as which they are submitted.
As most of you are now aware, Sheriff Gary Sexton is retiring. Sheriff Sexton has been a strong leader in the law enforcement of the parish and has established high levels of trust and integrity within his agency. This leaves the position of sheriff on the ballot this fall.
Gene Hanson is officially announcing his candidacy for Sheriff of Webster Parish and plans to continue building on this foundation.
As a veteran of the United States Army, Gene Hanson is no stranger to service. As a former business owner, Gene has the experience that is needed to operate a business and the qualities to supervise and manage employees. His lifelong commitment to the residents of Webster Parish is visible daily. Hanson has been with the Webster Parish Sheriff's Office since 2006, having served in Corrections, Patrol, and currently serving as a Detective in the Criminal Investigation Division.
Webster Parish is where Gene Hanson was born and has lived his entire life. Gene Hanson is the proud father of four children, all of whom are college graduates. As a member of the Unity Baptist Church in Cotton Valley, Gene Hanson has been instilled with the qualities of honesty, loyalty, compassion, and integrity that this office warrants. The citizens and businesses of Webster Parish will greatly benefit from a sheriff who is established in the parish and has already earned the trust of its people.
Gene Hanson fully understands that this office is not about the individual who holds the title of Sheriff, but it is about all the residents and businesses he serves each and every day, in each and every neighborhood. Gene is a strong believer in God, country, and equality.
Gene Hanson will provide a department that is responsive to the needs of the residents and businesses. Hanson will work together with the communities to eliminate conditions that create an environment that cultivates crime. Gene will work with residents to create new and innovative problem-solving techniques to rid areas of crime in a proactive manner and will maintain an open door policy. Hanson is looking forward to maintaining a close working relationship with all municipalities within Webster Parish to facilitate common objectives.
Gene Hanson is asking all citizens of Webster Parish to support him at the polls in this election on October 12, 2019.