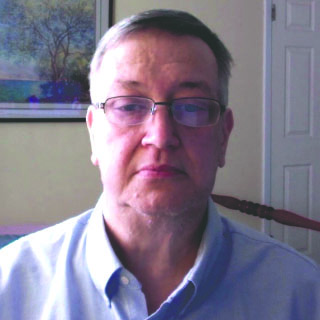 One of the most familiar local political stories in Minden history is the account of the showdown between Judge Harmon Drew of Minden and Senator Huey Long in a November 1933 political rally. The esteemed Louisiana historian T. Harry Williams in his biography Huey Long suggests an assassination attempt against Long was foiled that night. While a more dispassionate look at the events suggests that was an exaggeration spread by Long supporters, nevertheless, it was a tense political moment. What is often overlooked is the background that contributed to the ill will between the two men, Drew and Long. Some of those events will be the topic of the next two Echoes of Our Past.
Harmon Caldwell Drew was born in Minden on February 16, 1889, to Judge Richard Cleveland Drew and Katie Caldwell Drew. He was destined to become another of the long line of Drews to serve as attorneys and judges in Northwest Louisiana from the 1840s until today. He graduated from Minden High School and went on to LSU where he was a starting offensive lineman on the football team and graduated with a law degree in 1910. In 1913, he married the former Annie Lucille Grigsby, and their marriage produced two children, Judge (see the theme) R. Harmon Drew, Sr., and Katie Elizabeth Drew Carey. Of course, R. Harmon Drew, Sr., also served as Minden City Judge, State Representative from District 10 and a delegate to the Louisiana Constitutional Convention that produced the current, 1974 Louisiana State Constitution.
At the age of 27, in December 1916, Drew became District Attorney of Webster Parish, and less than a month after taking office he was tasked with the prosecution of the ax murders of the Reeves family on Christmas Day, 1916. That highly publicized case, covered by Marilyn Miller's excellent book, Sons of Darkness, Sons of Light, lasted for nearly four years through various appeals and retrials. Eventually, Drew obtained and had upheld convictions against all involved in the crime. Drew did not run for reelection in 1922 and returned to private practice, assuming much of the caseload of his father, who had died in 1919. In November 1926, Louisiana voters approved a constitutional amendment that created the new 26th Judicial District consisting of Bossier and Webster Parishes. Prior to 1921, Webster Parish had its own District Court, but the Louisiana Constitution of that year created multi-parish districts. Webster Parish was placed in the 2nd District with Claiborne and Bienville Parishes. That arrangement changed with the new amendment and we have remained paired with Bossier, despite many attempts to change, since that time. Drew announced his candidacy for the new District Judge position. He ran unopposed in the primary election on December 14, 1926, and assumed a six-year term on the bench on February 7, 1927.
Barely more than a year later, the twists and turns of Louisiana politics created another opportunity for Judge Drew. In early 1928, Minden native, Justice J. E. Reynolds of Arcadia, member of the 2nd Circuit Court of Appeal, announced he was running against Justice John Land of the Louisiana State Supreme Court. Reynolds had been born in Minden and was the son of local hotel owner A. J. Reynolds. He attended the Minden Male Academy and after reading law under former Minden resident and Court of Appeal Justice A. B. George, had begun a legal practice in Arcadia in 1884.
Reynolds try for higher office created a vacancy on the 2nd Circuit, a court on which Harmon Drew's father, Richard Cleveland Drew had once sat and from which his grandson, R. Harmon Drew, Jr., recently retired. The chance was too good for Harmon Drew to pass up, so he announced in March 1928, that he would seek a promotion to the higher court.
In the primary election of September 1928, four candidates sought the seat on the Court of Appeal. Drew, Lamont Seals of Claiborne Parish, District Attorney W. B. Goff of Arcadia and the 2nd District, and District Attorney William Hammond of Jonesboro and the 3rd District. Drew swamped the other candidates with a total of 6,544 votes to 3,609 for Seals, 3,434 for Goff and 2,863 for Hammond. Drew was the top vote getter is six of the 10 parishes in the Circuit, but with only 40% of the total vote cast. A runoff between Drew and Seals was set for October 16. (A subtle reminder of the "traditions" of Louisiana politics present in this race is that returns from two precincts were disqualified as the "sealed" ballot boxes were returned to the committee charged with counting votes opened, and thus voided.)
At this point, an example of the "new style" of politics introduced by new Governor Huey P. Long came into play. Long had already demonstrated his political tactics by intervening strongly in the State Supreme Court race between Reynolds and Land, doing everything possible to assure victory for Land. He had succeeded and seemingly was setting out to gain leverage over all judges in the state. Seals and Drew were summoned to Baton Rouge to meet with Long.
Following the meeting, Seals released a short statement simply saying he wished to withdraw from the race and to have his name not appear on the ballot. Drew's statement went into more detail. He explained that both men had been actively involved in working toward the passage of the so-called "Good Roads" amendment. He indicated they came to the agreement that based on the primary, the odds were very slim that Seals could overcome the support Drew had received. The three weeks of campaigning would take time away from the men's mutual desire to promote the amendment and perhaps cause a rift between them that could jeopardize progress on that program. Reporters from the Associated Press, perhaps sensing that few things Huey Long touched had a simple explanation, reached out to Seals, trying to get more information. The losing candidate responded by saying, "I have nothing further to say relative to my withdrawal from the circuit court race than my statement to the Secretary of State notifying him of my withdrawal."
As for Huey's motivation, those are always hard to determine. It is true that the "Good Roads" Amendment that was on the November 1928 ballot was a key part of his program. It was a four-cent tax on gasoline that would help pay for the massive road building campaign he would begin. It was facing strong opposition from the Old Regulars/Choctaw Club of New Orleans and he did need support from the more rural voters. That might have been enough motivation for his intervention in the race. On the other hand, Huey usually had something up his sleeve and his later actions would indicate that perhaps he was attempting to gain leverage with Drew, who seldom agreed with Huey's policies and had supported Congressman Riley Wilson in the gubernatorial election that put Huey in office. Seals' terse comment tends to indicate that Huey used some of his famous strong-arm tactics to gain the withdrawal.
Judge Drew was not scheduled to assume the new position until January 1, 1930, more than a year away. So he returned to the bench of 26th District, seemingly content to wait until the last moment to leave his current position. The rough and tumble nature of Louisiana politics would soon trigger a chain of events that would result in a change in his attitude and set off a battle between Long and Drew that was discussed across the state. That tenuous relationship would help engender the bitterness between the two men that seemed to culminate outside the Webster Parish Courthouse on November 9, 1933. The battle over the timing of a resignation from office would spread into disagreements over policies, Huey's break from President Franklin Roosevelt and eventually into challenges of the integrity of both men. Those events will be the focus in the next Echo of Our Past.
Minden Historian John Agan's column appears Tuesdays in the Minden Press-Herald.Special to the Press-Herald.