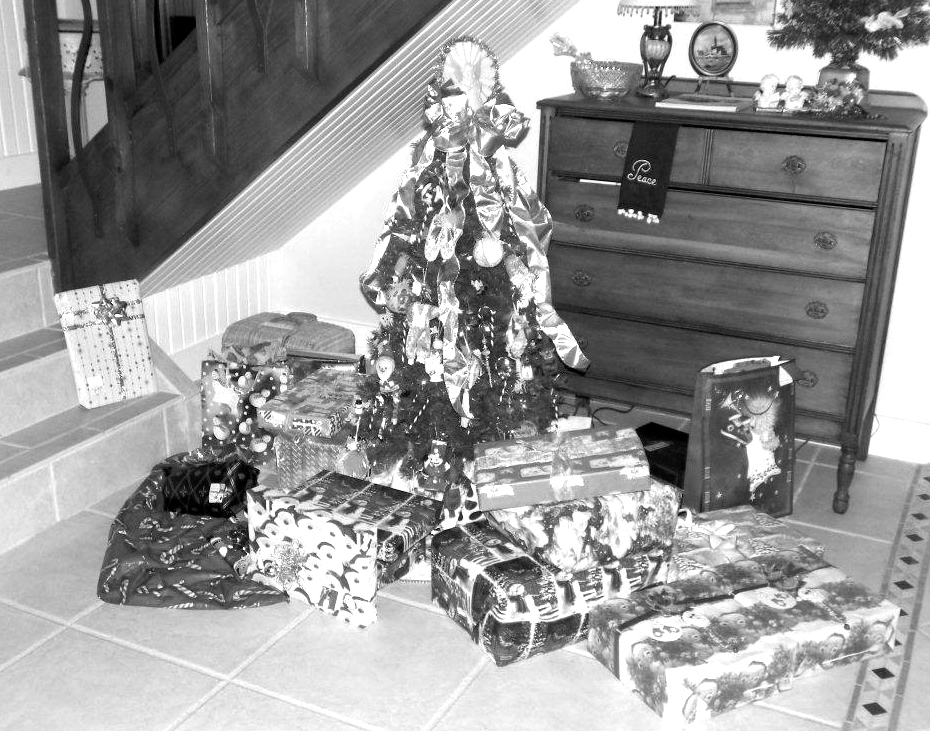 By Glynn Harris
Special to the Press-Herald
Christmas is here but it is sometimes difficult to get a clear vision of what it's really all about when filtered through clouds of war, political upheaval, famine and disease in every corner of the world.
Yet, the time for celebrating the birth of Christ is here and we're often faced with how to best honor Him in the midst of all that is going on around us.
Our church has an annual food drive where bags of groceries are accumulated from donations and distributed to needy families in the community. A few years ago, Kay and I helped bring a bit of joy to some families in our community. Seeing the faces of children and grateful parents and being able to take a bit of edge off what pain and anxiety they may be facing was worth giving up the few hours we spent.
As we handed out bags of groceries and received heartfelt thanks, my thoughts turned to memories of the season when I was growing up in the country.
Our Christmases were relatively simple, but that didn't make them any less special. When it came time to put up the tree, we didn't go to the shopping center and select an artificial one. We didn't go to a Christmas tree farm and cut our own from a neat row of cloned trees.
We walked out behind the house to the woods with the hope of finding a cedar growing away from other trees. This didn't happen often; you'd find a tree that looked just right and nicely shaped, until you checked the back side and saw that the oak next to it had robbed it of sunlight, leaving it shapely on one side and skimpy on the other. If this
was the best one you could find, you cut it and put the skimpy side next to the wall.
For decoration, there was red roping, icicles and colored balls. We didn't have strings of lights those early Christmases because there was nothing to plug them into.
Electricity hadn't found its way to Goldonna yet.
My mama's kitchen was a mixture of sights, sounds and aromas as the special day neared. Dad, my brother and I made sure we saved a couple of wood ducks shot down at the Sand Flats for mama's special recipe. I recall seeing those ducks, roasted almost black in a Dutch oven, swimming in a dark sea of the richest gravy you can imagine.
There was a pan of dressing mama made from cornbread she'd cooked the day before and set aside. A fat hen provided the broth and zest to the dressing.
On the side, there was a bowl of ambrosia, pecan pies, chocolate pies, divinity, fudge and the traditional applesauce cake mama made from homemade fig preserves, raisins and pecans from our tree in the yard.
As we handed out bags of groceries that day, I recalled a parallel event from childhood that made me want to have a part in sharing with other folks this time of year.
Before we sat down to our Christmas dinner, Mama would always prepare a big tray from the bounty of our table and our whole family would walk through the pine thicket to the home of an old couple, our neighbors, whose Christmas dinner would have been meager had it not been for mama's generosity.
Times change, and they do it in the blink of an eye. All the older participants in those early Christmases are gone; Mom and Dad, the old couple down the road.
The memories of those events came into focus though, in the eyes of appreciative folks whose Christmas may have been bleak without the provisions we brought them.
If you run into me during the next few days, don't expect me to greet you with
Happy Holidays, Merry X-mas or Season's Greetings. You'll hear "Merry Christmas" in honor of the One this day is all about.