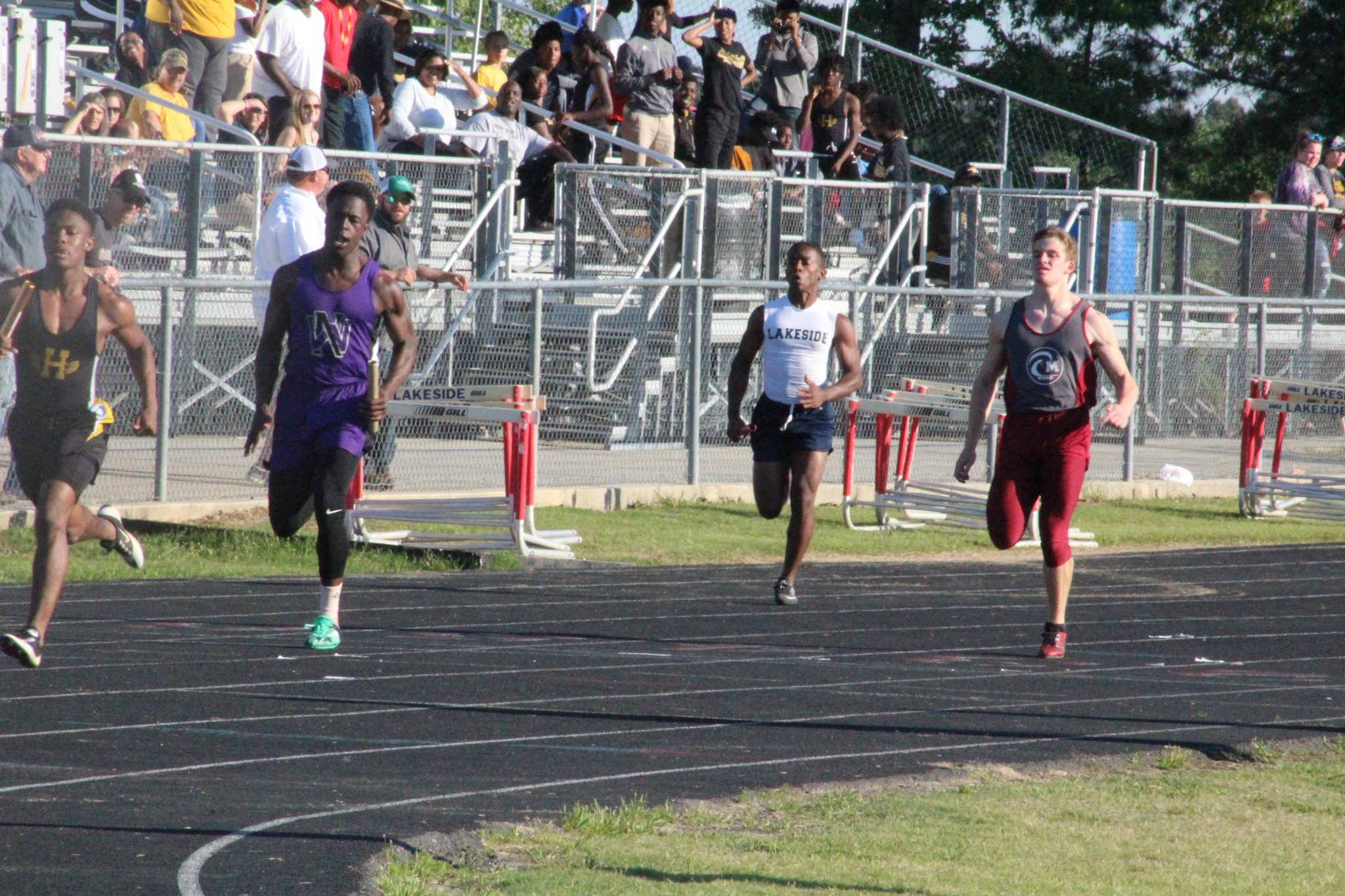 The Lakeside Warrior Relays featured many outstanding performances on the track and in the field with Haynesville winning the girls and boys championships with North Webster as runner-ups and Lakeside third in the six-team Claiborne-Webster battle.
Minden, Homer and Doyline rounded out the six-team field.
The sprints were dominated by Haynesville's Kavacion Webster and North Webster's Jada Greenard.
Webster won the 100 meter at 10.92 and the 200 at 22.29. Greenard took the ladies 100 at 12.92 and the 200 at 26.25.
Minden's Patrick Heard was runner-up in the 100 and teammate Decorian Brim was third at 11.33. Damian Coleman of Lakeside finished fourth at 11.44.
The middle distance and long distance races were dominated by Lakeside's senior duo of Alissa Lander and Cody Robinson. Lander ran a personal best of 2:27 to defeat her seventh grade teammate Erika Needham who ran a personal best of 2:38 in the 800.
Lander then took the 3200 with the second-best time in the state this year at 11:31. Finishing second to Lander was Lakeside's Laney Lindbergh.
Needham would win the 1600 with a personal best of 5:48 while Kerrigan Zachary finished second at 6:15.
Robinson was a double-winner, taking the 1600 in 4:57 and the 3200 in 10:15.
Logan Bailey of Lakeside took second in the 800 at 2:16 and the 3200 at 11:01. Lakeside's Timothy Mansfield was second in the 1600 at 5:15.
In the field events, Jhasmine Lewis won the high jump at 5'0" and Jordan Richard threw a personal best in the shot, going 46'8" to place third. Hayden Finley and Adam Petty tied for second in the pole vault at 9'6".
Next action for Lakeside will be the Haughton Relays on Thursday, April 14.