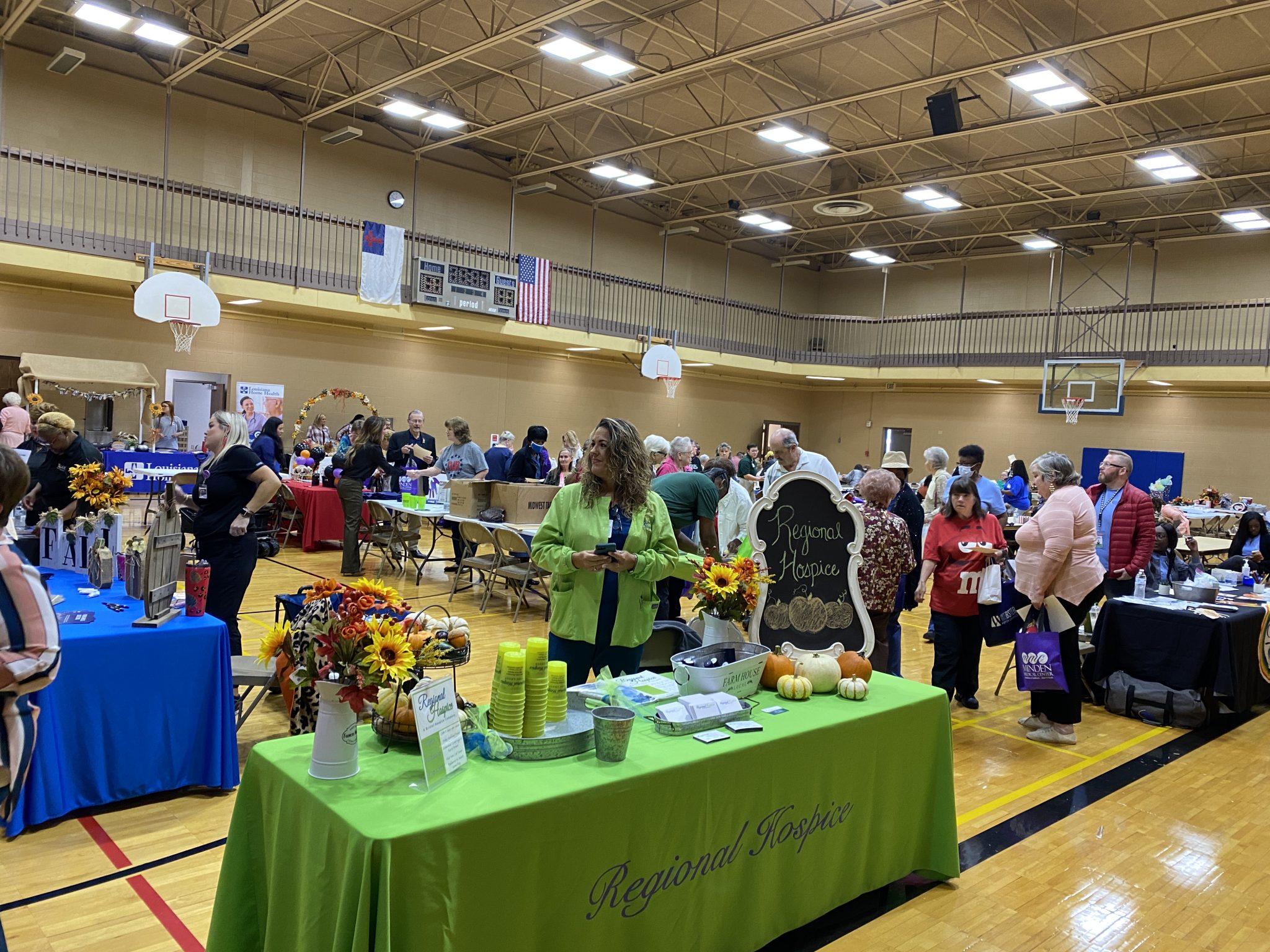 The Webster Parish Council on Aging had a great turnout for their Health Fair at the First Baptist Church on Friday morning. Crowds gathered to visit the wide selection of vendors and discovered many services available in our area. People signed up for door prizes and vaccinations, and many waited eagerly for the Bingo match to begin.
This fair was sponsored by Regional Hospice, Walgreens, Bienville Medical Center, Inspirations, LA Home Care / Home Health, Habacus, and Brookshires and was open to everyone ages 55 and older.
With over 20 vendors available, there were many people available to answer questions regarding health needs and aging. Some vendors included David Raines Community Health, Legal Aid of NWLA, Orthopedic Specialists of LA, Project Celebration, and True Tone Hearing Aids.
The Council on Aging is a non-profit designed to help maximize independent living for seniors. They offer many services including serving meals (both in person and delivered), helping with light housework such as cleaning bathrooms and mopping floors, promoting good health through exercise classes and health screenings, providing regular entertainment such as Bingo and karaoke, offering transportation, and giving care-giver support. They have senior centers both in Minden and in Springhill and are always looking for volunteers. For more information, call the Minden center at (318) 371-3056 or the Springhill center at (318) 539-2510.