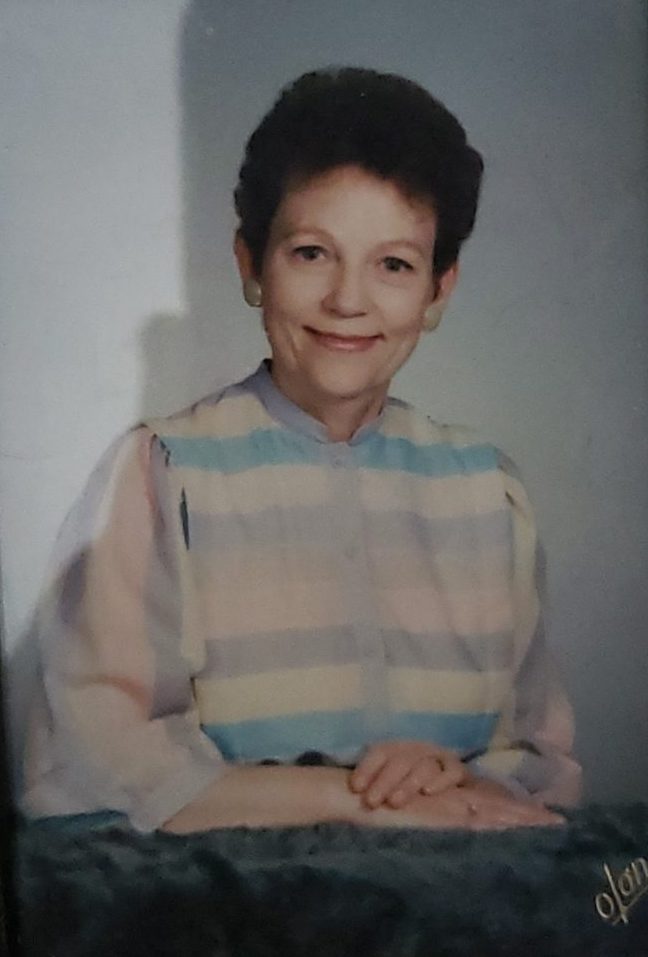 Helen Elizabeth Madison Yore was born on January 22, 1934 to James Jurrell and Helen Madison in San Diego, Texas, and passed away on Friday, July 29, 2022 in Pittsboro, North Carolina at the home of Mike and Marilyn Yore.
Betty married Arthur R. 'Dick' Yore, USAF in December of 1954 and traveled while being stationed in San Angelo, Texas, England, Omaha, Nebraska, Merced, California, Bangor and Hermon, Maine, and Bossier City until he retired from the Air Force. They then made their home in Doyline, Louisiana and were members of First Baptist Church of Doyline. During their time in Bossier and in Doyline while stationed at Barksdale, Betty was a homemaker, an avid and talented quilter, and an alto in several choirs. She was a member of the Barksdale Officer's Wives Club, Treble Clef, Choral Ensemble, Red Hats, Red River Quilters, and worked at the church thrift store.
After Arthur "Dick" passed in 2010, Betty moved to Shreveport to live with her daughter, Carrie, and her family. She remained in Shreveport until moving with her son, Mike (Marilyn) to Pittsboro, NC., where they took wonderful care of her in her last year. Betty will be greatly missed by all who knew her. She is especially remembered for making quilts for friends and family or to celebrate a wedding or welcome a new baby.
Betty is preceded in death by her parents, and husband of 55 years, Arthur R. Yore. Left to cherish her memory are her son, Mike Yore and wife Marilyn, daughters, Carrie Rachal and husband Tommy, and Bonnie Kirkley and husband Jimmy, 8 grandchildren, and 13 great grandchildren.
Graveside memorial service pending.