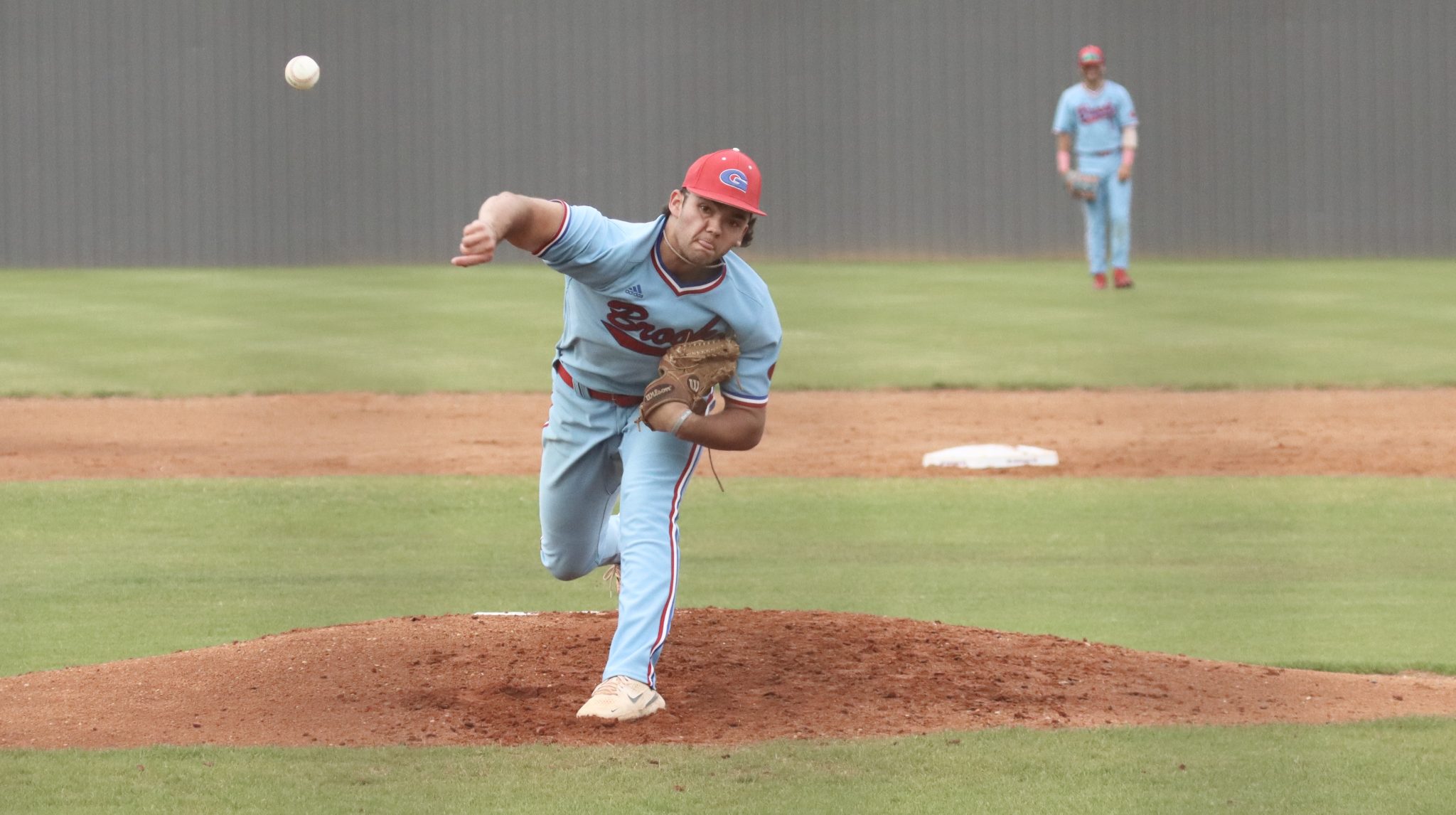 Hayden Harmon, Turner McLelland and Jackson Waller all came up big as the No. 3 seed Glenbrook Apaches advanced to the select Division IV quarterfinals with a 5-2 second-round victory over No. 14 Vermilion Catholic.
Glenbrook (23-8) will host No. 11 Riverside Academy (21-8-1) next week with a trip to Sulphur and the state tournament on the line. The Rebels defeated No. 6 Sacred Heart 6-4 in the second round.
Vermilion Catholic closed it season 16-12.
Harmon pitched a complete game. He gave up just three hits, struck out nine and walked only two. He allowed one earned run.
McClelland had a big game at the plate, going 3-for-3 with a home run, double and three RBI.
Waller went 2-for-3, including a clutch two-out single that scored two runs and put the Apaches ahead 5-2 in the bottom of fifth.
That came right after the Eagles scored a run in the top of the inning to get within one.
McLelland gave Glenbrook a 1-0 lead with a leadoff home run in the bottom of the second.
The Apaches extended the lead to 3-0 in the third:
Maddox Mandino and Cason Clemens drew back-to-back walks with one out.
Easton Sanders was hit by a pitch to load the bases.
McLelland then singled to right field, bringing Mandino and Clemons home.
Vermilion Catholic got on the board in the fourth thanks to a single and an error.
The Eagles cut the lead to 3-2 with a run in the top of the fifth.
In the bottom of the inning, Sanders reached on an error with one out. McLelland then smacked a double to center, advancing Sanders to third.
After a strikeout, Waller came through with the single.
The Eagles didn't threaten in the last two innings.