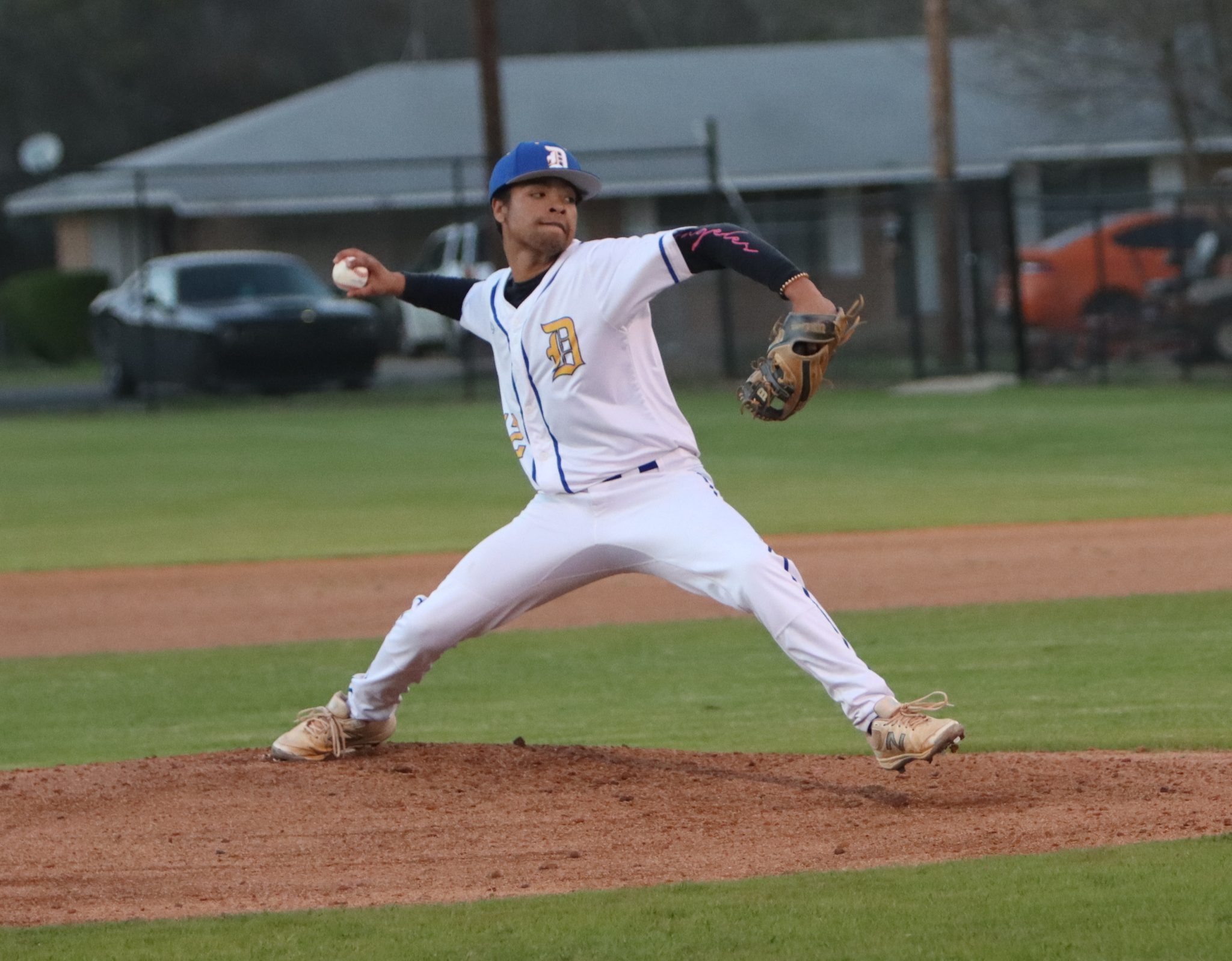 The Minden Crimson Tide swept a home doubleheader against Southwood Monday 18-6 and 8-2.
Landon Brewer went 3-for-3 with a double and two RBI in the five-inning first game.
Hudson Brown went 2-for-2 with five RBI. Brody Bower went 2-for-3 with five RBI.
Zander Rowell had a double. Jakobe Jackson pitched two innings for the win. Brewer pitched the final three.
Elliott Sheppard had a double and two RBI in the second game.
Jaxon Smith pitched a complete game. He allowed four hits and only one walk with nine strikeouts.
Minden, which improved to 5-1 under new head coach Cody Davis, hosts Doyline Thursday at 5:30 p.m. in the first day of the Minden tournament.
Elsewhere, Doyline fell to North Caddo 11-3 at home.
The Panthers trailed 6-3 after five, but the Titans scored five in the top of the sixth.
Doyline had six hits. Benton Bates went 2-for-3. Noah Spears had a triple.
Starter Carsten Mingo allowed only one hit and no earned runs in five innings. He struck out eight.
Doyline dropped to 0-2.
— Featured photo by Vallete Weaver
NOTE: The above report is based on information found on team's' official GameChanger accounts.