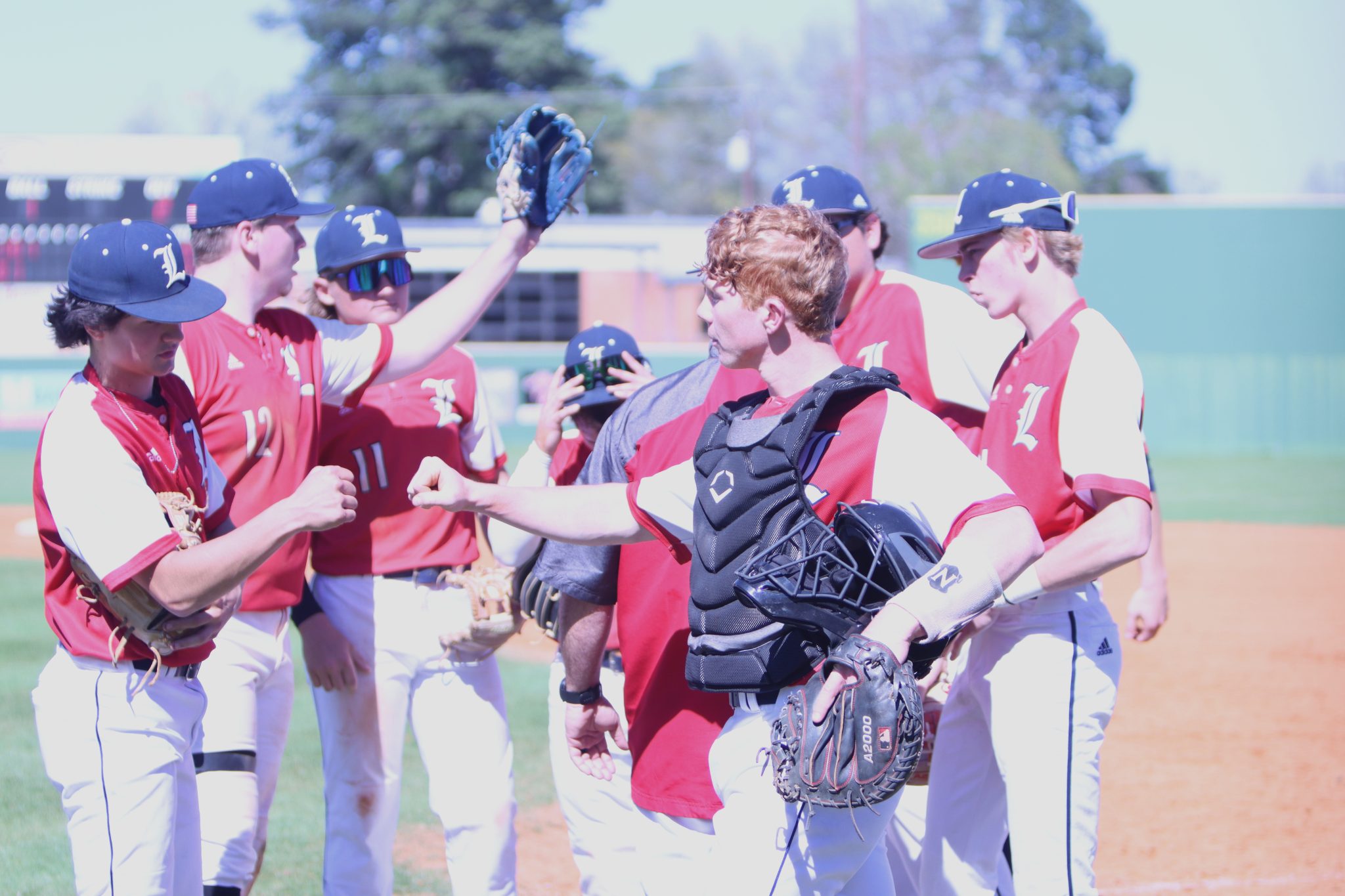 Minden and Lakeside won games Saturday on the final day of the Minden tournament.
Minden defeated Doyline 10-0, and Lakeside downed Taylor, Ark., 13-5.
Elsewhere, Glenbrook split games in the Trey Altick Classic, defeating West Ouachita 13-11 and falling to St. Charles Catholic 12-2.
At Minden, the Crimson Tide's Jakobe Jackson pitched a six-inning no-hitter. He struck out eight and walked two. He also had a triple and two RBI.
Landon Brewer went 2-for-4 with two RBI. Brody Bower had a two-RBI double.
Minden (7-1) visits Taylor Tuesday.
Lakeshore's Jordan Isbell went 3-for-5 with with three RBI. Eli Musgraves had three hits, including a double, and two RBI.
Jon Jon Dick had two hits, including a double, and three RBI. Cooper Chase and CJ Watts also had two hits each.
Bradley Dick went three innings for the win. He struck out five and gave up two hits.
Isbell allowed one hit in three innings of relief.
Lakeside (4-3) hosts Logansport Tuesday.
Glenbrook rallied from an 11-5 deficit after four innings against West Ouachita. The Apaches scored two in the fifth and three in the sixth and seventh.
Seth Mangrum went 3-for-3 with a double. Hayden Harmon went 2-for-3 with a triple.
Maddox Mandino and Turner McLelland had one triple and two RBI each.
Landry Powell had three RBI.
Harmon went 2-for-3 with two RBI against St. Charles.
Glenbrook (7-2) visits Calvary Baptist Tuesday.
Featured photo by Vallette Weaver