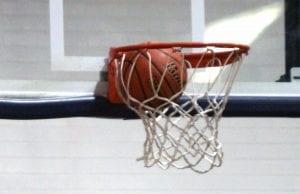 The Doyline Panthers' 12-game winning streak ended Thursday night with a 48-47 District 1-B loss to Quitman on the road.
Doyline dropped to 21-3 overall and 2-1 in district. Quitman improved to 16-10 and 3-0.
In a non-district game, North Webster fell to Plain Dealing 61-56 in Springhill.
Avante Curry led North Webster with 15 points. Jasavion Miller added 11.
Carnez Hillmon paced Plain Dealing with 29 points. Tyrese Kimble scored 21.
The Knights trailed 28-23 at the half then cut the gap to one after three quarters.
North Webster is scheduled to close the season Wednesday at Haynesville.
In non-district girls game, Lakeside closed its season with a 39-36 loss to D'Arbonne Woods Charter, and North Webster fell to Plain Dealing 39-35.
North Webster finished the regular season 7-14. According to GeauxPreps.com, the Lady Knights are No. 30 in the non-select Division III power ratings. The top 28 teams in the final ratings make the playoffs.
In boys and girls games Friday night, Minden hosts Booker T. Washington, Glenbrook hosts Ringgold and Doyline hosts Weston.