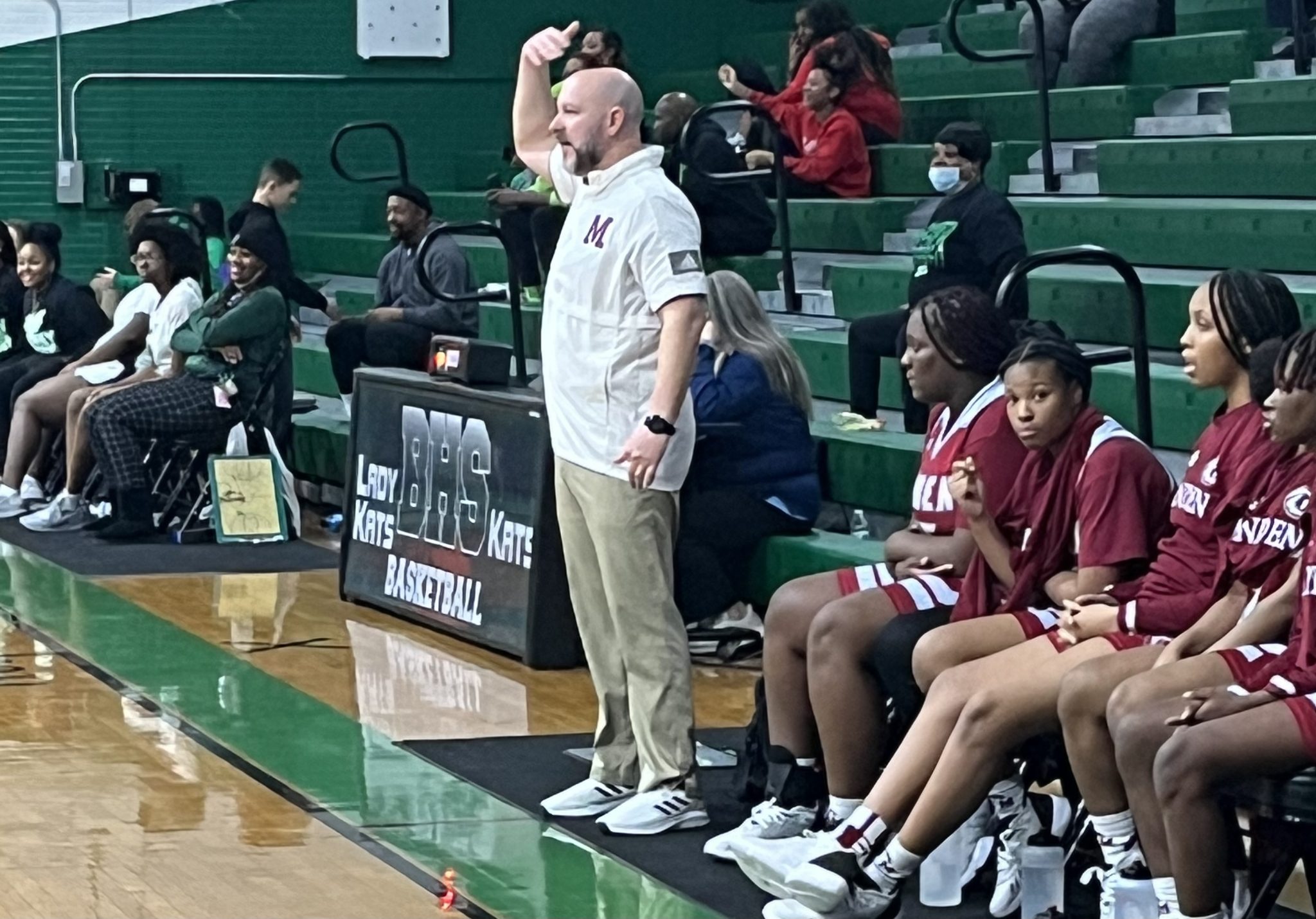 The Minden Lady Tiders held off the Bossier Lady Kats 57-45 in overtime in a District 1-4A game Tuesday at Bossier.
The Minden boys fell to Bossier 65-39.
In a District 1-2A boys game, Lakeside lost to Loyola 73-58 at home.
In a District 1-1A boys game, Glenbrook dropped a tough 59-56 decision to Magnolia School of Exceence in Shreveport.
At Bossier, Travesti Byrd scored all 19 of her points in the second half and overtime to lead the Lady Tiders. She had eight points in the fourth quarter and five in overtime.
Jayden Dent scored seven of her 13 points in overtime. Timiah Hawkins had 11 points in the game, including a big 3-pointer at the third-quarter buzzer to give Minden a 31-26 lead.
Bossier's Adreonia Smallwood rebounded her own miss and sank a 3-pointer with 10.8 seconds left to tie the game at 43. She led Bossier with 25 points.
The Lady Tiders missed a 3-pointer at the buzzer. Minden dominated in overtime, outscoring the Lady Kats 14-2.
Minden (10-13, 3-1) hosts Booker T. Washington Friday.
Minden hung tough early in the boys game, scoring the final four points of the first quarter to cut a five-point Bossier lead to one.
The Bearkats got off to a fast start in the second, but The Tide were still in it down 34-26 at the half.
Bossier, No. 4 in the Division II power ratings, put the game away in the third quarter, outscoring the Tide 20-4.
Bossier's Tahj Roots scored 15 of his game-high points 21 points in the first half, including nine in the second quarter.
Javon Johnson scored eight of his 11 points in the third quarter. Kerel Woods scored six of his 12 in the third.
Stafford Bailey led Minden (8-17, 0-4) with 16 points. He was 9-of-10 from the free throw line.
Bossier (16-9, 4-0) is tied with Huntington (20-7, 4-0) for first in the district. The Bearkats visit North DeSoto Friday.
Minden (8-17, 0-4) hosts BTW Friday.
Doyline's District 1-B boys and girls games at Quitman were postponed until Thursday.