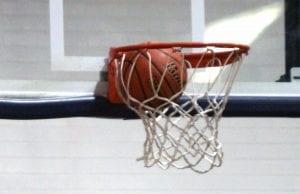 The Minden Crimson Tide rolled past Northwood 67-47 in a District 1-4A boys game Friday night at Minden.
In their regular-season finale, the Lady Tiders fell to the Lady Falcons 62-41.
According to GeauxPreps.com, Minden (11-14) is No. 25 in the non-select Division II power ratings. The top 28 teams in the final ratings make the playoffs.
Pairings for the girls playoffs will be announced Monday.
Stafford Bailey led four Crimson Tide players in double figures with 22 points,
Mijia Batton scored 17. Wand Mims had 13 and Kell Hawk 10.
Minden improved to 10-18 overall. The Tide completed district play 2-5.
Jayden Dent led the Lady Tiders with 15 points. Timiah Hawkins added 11.
Minden led 12-10 after the first quarter. But Northwood took control in the second, outscoring the Lady Tiders 23-5.
Carlisa Mitchell led the Lady Falcons (20-9) with 23 points.