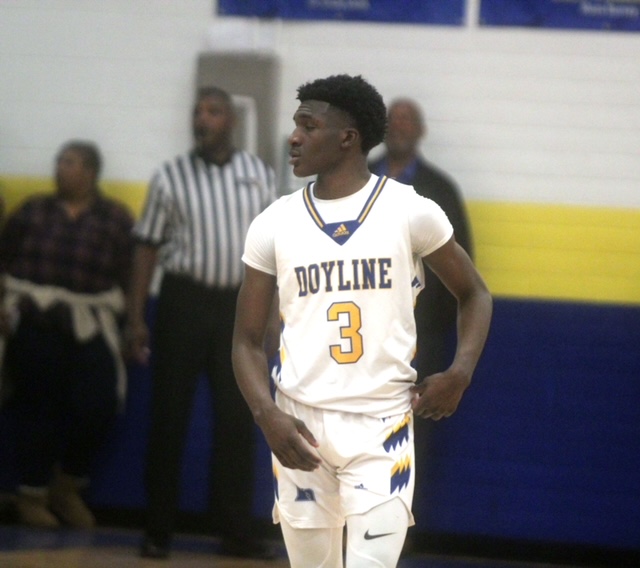 The Doyline Panthers face the Ebarb Rebels in the second round of the non-select Division V playoffs Tuesday night.
Tip-off is 6:30 in the James Roach Gymnasium.
Doyline (26-3), the No. 6 seed, defeated No. 27 Negreet 66-50 in the first round last Friday. Ebarb (22-13), the No. 11 seed, defeated No. 22 Kilbourne 66-62.
This could be the final home game for Doyline star Jamaria "Juicy" Clark, the team's lone senior.
The Doyline-Ebarb winner plays the winner between No. 3 Fairview (29-5) and No. 19 Hicks (16-15) in the quarterfinals.
If Doyline and Fairview both advance, Fairview will host the quarterfinal game as the higher seed.
Clark scored 48 in the first-round victory. He has scored more than 3,000 points in his career.
Like Negreet, Ebarb is located in Sabine Parish. Unlike Negreet, a Class B school, Ebarb is a member of Class C.
The Rebels went 5-3 in District 3-C, finishing runner-up to No. 7 seed Hornbeck.
Ebarb and Negreet played four times in the regular season. Negreet won the first two and Ebarb took the last two.