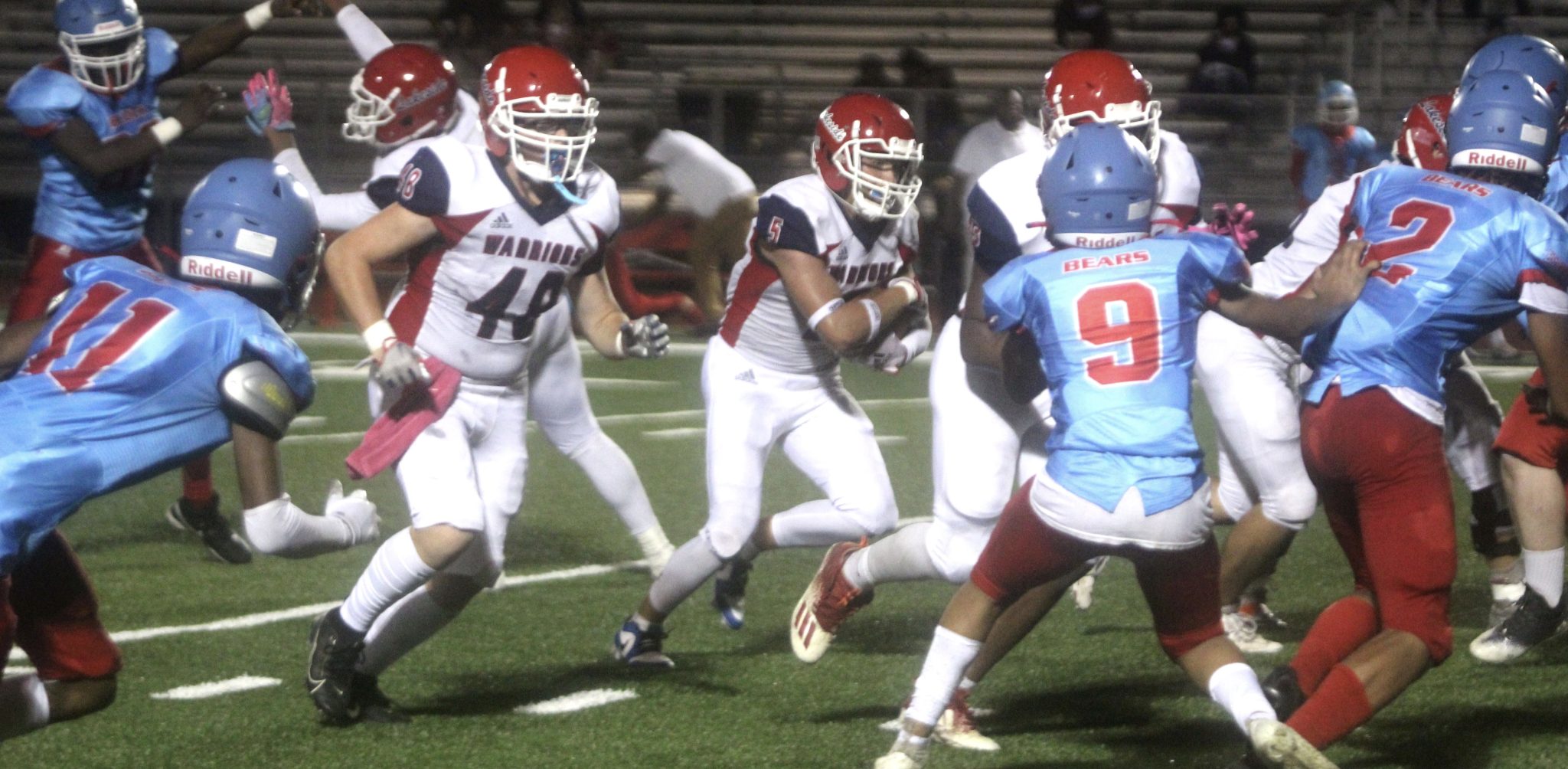 The Lakeside Warriors survived a scare from the Block Bears Friday night, pulling out a 41-34 victory before a good crowd at Lakeside Stadium.
Lakeside improved to 3-1 with its third straight victory. Block dropped to 0-4.
While obviously happy with the victory, Lakeside Head Coach Michael Santalices wasn't completely pleased with his team's overall performance.
The Warriors had five turnovers, including a pick-six in the second quarter that allowed Block to take a 14-7 lead.
The Bears didn't play like a team that had been routed in their first three games.
But Lakeside mistakes helped keep the game close.
Turnovers were a key factor in the Warriors' season-opening loss to Arcadia. Lakeside was able to overcome several in a victory over Ringgold in Week 2.
"The biggest thing is we won," Santalices said. "Obviously that's the most important thing. You can't complain about being 3-1.
Santalices said it may have looked like the defense struggled but that wasn't necessarily the case.
"If we turn the ball over five times at some point they are going to be tired being on the field," he said. "That kind of deal. It is what it is."
Santalices tried to open up the offense with some early passes. But after the pick-six the Warriors went back to the ground game where they've had much success this season.
Jordan Case, a tough runner, scored four touchdowns. He also had a nice interception near the sideline that set up the Warriors' first touchdown.
"He's a hard runner," Santalices said. "He's not a speedster but he's smart and has vision."
Cam Grigsby scored a rushing touchdown and Taron Riley caught a touchdown pass from Brock Case.
The Warriors led 41-28 in the fourth quarter.
Lakeside hosts Lincoln Prep in its final non-district game Friday. The Panthers (1-3) lost to Jonesboro-Hodge 40-0 Thursday night,