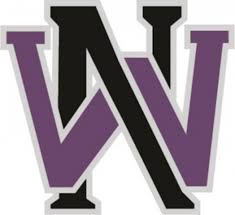 The North Webster Knights rolled past the North Caddo Titans 49-16 Friday night at Baucum-Farrar Stadium.
North Webster (1-1) avenged a 40-18 loss last season. North Caddo dropped to 0-2.
It took until Week 9 for the Knights to pick up up their first win last season.
North Webster dominated from the get-go.
The Knights scored three touchdowns in the first quarter and added three more in the second for a 42-0 halftime lead. They made it 49-0 in the third.
The Titans scored a couple of touchdowns against the Knights backups in the fourth.
"We pretty much controlled the game from the start," North Webster Head Coach John Ware said. "We just kind of played pretty well, did what we were supposed to do."
Christian Whitlock tossed three touchdown passes and was 7-of-7 on extra-point kicks.
Jkobe Lawson and Xavier McGlothan scored three touchdowns each. Braedon Robertson scored one.
North Webster visits parish rival Minden Friday. The Crimson Tide (0-2) fell to Homer 26-20 Friday night.